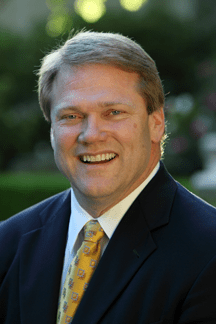 Gayle D. Beebe became Westmont's eighth president in 2007 after serving as president of Spring Arbor University in Michigan for seven years. Envisioning an institute for each of Westmont's five planks (liberal arts, Christian, global, residential and undergraduate), Gayle helped established the Martin Institute for Christianity and Culture and the Dallas Willard Center for Spiritual Formation. He has developed a proposal for the Westmont Institute for Global Learning and Leadership and is seeking funding for this innovative program and facility.
An active scholar, Gayle has published numerous articles and edited several publications. His latest book is The Shaping of an Effective Leader: Eight Formative Principles of Leadership (InterVarsity Press, 2011). He co-authored Longing for God: Seven Paths of Christian Devotion with Richard Foster (InterVarsity Press, 2009), and spent five years working with Foster, Dallas Willard, Lynda Graybeal and Thomas Oden to produce the acclaimed Life with God Bible.
Gayle attended Westmont for a semester in 1980 while earning his bachelor's degree at George Fox University in Oregon. He received master's degrees in divinity from Princeton Theological Seminary, in philosophy of religion and theology from Claremont Graduate University, and in business administration in strategic management from the Peter F. Drucker School at Claremont Graduate University. He completed his doctorate in philosophy of religion and theology at Claremont Graduate University in 1997. Prior to leading Spring Arbor University, he served as dean of the school of theology at Azusa Pacific University. Under his leadership, Spring Arbor was named a top-tier university by U.S. News & World Report.
Gayle serves on the boards of Santa Barbara's United Way, the Santa Barbara Symphony Orchestra, the Council for Christian Colleges and Universities, and the Christian College Consortium. He and his wife, Pam, have three children.
---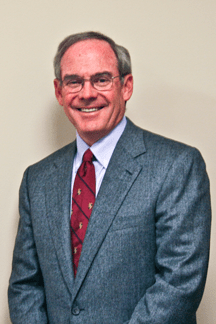 Eff Martin is a private investor and a founding partner of Anthos Capital. He is a former General Partner and Managing Director of Goldman, Sachs & Co. He spent 32 years in the investment banking industry, the last 22 at Goldman Sachs. He was one of the founders of the firm's High Technology business and became a partner in 1988. He led Goldman Sachs' coverage and notable transactions for many of the most prominent technology companies including Apple Computer, Cisco Systems, Hewlett-Packard, Juniper Networks and Microsoft.
He is deeply engaged in several areas of Christian spiritual formation ministries: discipling, teaching and leading retreats for men's groups. He and his wife, Patty, are both involved with various aspects of Renovare, the Renovare Institute, the Dallas Willard Center for Spiritual Formation, Wellspring and Conversations Journal. He is also an elder at Menlo Park Presbyterian Church.
Eff is active in a broad array of other community affairs. He currently serves on the governing or advisory boards of Pepperdine University; the Stanford Institute for Economic Policy Research; the San Francisco Symphony; Music@Menlo; the Greater Ravalli Foundation and the Dallas Willard Center for Spiritual Formation. He is a past Chairman of the Board of Menlo School and has also served on the boards of the Stanford Graduate School of Business, the Hoover Institution, Stanford Athletics, Palo Alto Medical Foundation and Phillips Brooks School.
His interests include biblical studies, music, golf, fly fishing and the outdoors. Eff and his wife Patty reside in Woodside, California. They have three children.
---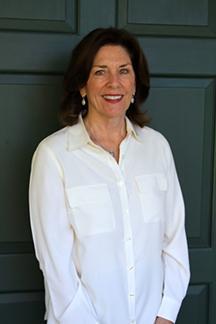 Patty Martin is a trained counselor and spiritual director and is engaged in promoting spiritual growth through meeting with individuals and groups in the Menlo Park area. She has served on the Board and is a small group leader for the WellSpring organization, which offers various spiritual formation opportunities as well as SoulCare retreats for Bay Area pastors in 9-month cohorts. She has also trained as a leader in the Ignatian Practices, and has facilitated several groups in the introduction or full 30-week retreats.
As an elder and leader at Menlo Park Presbyterian church she has taught numerous courses in spiritual formation based on the works of Dallas Willard, Richard Foster, and other writers. Her participation as a student in the Renovare Institute has enriched her knowledge in the areas of understanding life with God in his kingdom, the history of Christian spirituality, personal spiritual transformation, as well as contemplative prayer and other spiritual disciplines.
Patty is dedicated to Christian higher education, and she has served as a trustee for 7 years at Westmont College. She is currently vice president of the board and serves on the academic, student life, and trusteeship committees. Another area of education she is involved in is the under-funded and under-resourced children at the elementary level in Redwood City, California.
Her interests include reading, golf, chamber music, cooking, interior design and travel. She lives in Woodside, California with her husband, Eff. They have 3 grown children and a grandchild.
---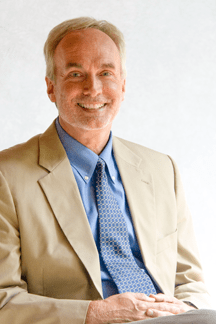 Gary W. Moon, M.Div. Ph.D. served as the founding Executive Director Founding Director of the Martin Institute for Christianity and Culture and the Dallas Willard Center at Westmont College. He continues to serve as a Senior Fellow of the Martin Institute and Director of Conversatio Divina
Gary also serves as Distinguished Professor of Psychology and Spiritual Formation. Rochmont Gratuate University in Atlanta, and co-directs a DMIN program in spiritual direction at Fuller Theological Seminaty. He served as the founding director of the Renovare International Institute for Christian Spiritual Formation and as a foundlinf ditor of the Conversations Journal. 
He writes in ares such as theoretical and practical integration of psycholofy and theology and has published and presented over 300 professional and popular papers. He recently completed a biography of Dallas Willard, whoch was released in March of 2018. His most recent books include: Eternal Living: Reflections on Dallas Willard's Teaching on Faith & Formation (IVP, 2015) and Appreenticeshop with Jesus (Barker Books, 2009). Other books include: Falling for Gof (Shaw/RandomHouse, 2004), and Spiritual Direction and the Care of Souls (IVP, 2004), Homesick for Eden (Servant, 1997) and a four-volume family devotion series, The Bible Ride (servant and LifeSprings). 
Gary's books in spiritual formation include Eternal Living: Reflections on Dallas Willard's Teaching on Faith and Formation, Apprenticeship with Jesus: Learning to Live Like the Master and Falling for God: Learning to Say Yes to His Extravagant Proposal.He is currently hard at work on Dallas Willard's biography.
Gary has served as an instructor at the Fuller Graduate Schools of Theology and of Psychology, and on the faculties of Erskine Theological Seminary, Regent University, Richmont Graduate University, Azusa Pacific University, and Westmont College.
Gary serves on the editorial boards of The Journal of Psychology and Christianityand The Journal of Psychology and Theology, Marriage and Family: A Christian Journal. Along with David Benner and Larry Crabb, Gary founded Conversations Journal. His research is in the theoretical and practical integration of psychology and theology. Gary has published and presented over 300 professional and popular papers.
He is married to Regina Reynolds Moon and they have two daughters, Jessica Erin, and Jenna Rebeccah.
---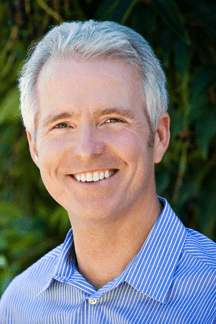 John Ortberg is currently featured in the video series Jesus on Location (available on our website through Pentecost 2016), John is the senior pastor of Menlo Church in Menlo Park, California. Prior to that he served as teaching pastor at Willow Creek Community Church in Illinois, Horizons Community Church in Claremont, California, and Simi Valley Community Church in Simi Valley, California. John earned his undergraduate degree from Wheaton College, and his M.Div. and Ph.D. in clinical psychology from Fuller Theological Seminary.
John teaches at churches and conferences all over the world and is the author of many books, including Soul Keeping, directly inspired by his relationship with Dallas Willard and Willard's work on the aspects of the human person; The Me I Want To Be: Becoming God's Best Version of You; and Who Is This Man?: The Unpredictable Impact of the Inescapable Jesus. 
John and his wife Nancy are the parents of three adult children.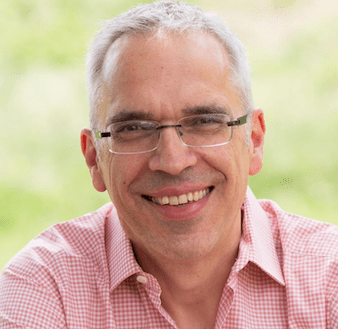 James Catford is a global consultant on leadership, personal development, and resource mobilization. He specializes in spiritual formation, faith in the public square and signature gift fundraising. 
Currently he serves as Chair of the UK publisher SPCK and the Apprentice Institute at Friends University, where he helped establish the Dallas Willard Chair in Christian Spiritual Formation. He is a consultant to American Bible Society on signature gifts from globally minded Christians and he coaches and mentors leaders around the world. 
Previously James was the Chief Executive of the British Bible Society where he emphasized public conversation around faith and the Bible through government, the arts, media, and education, His early career was in commercial book publishing and served as publishing director at HodderHeadline (now Hachette) and HarperCollins in London. He was educated at the University of Wales Aberystwyth and the University of Bristol. 
James is a Board and Ministry Team member of Renovare, founded by Richard Foster, and he previously served for ten years as vice-Chair of the Amity Printing Company in China, the largest provider of Bibles in the world.
A frequent visitor to the states, James lives in London with his wife Sue, a career journalist and broadcaster who now specializes in media and theater.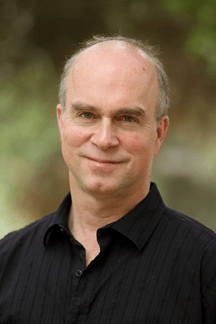 Mark Nelson