Academic Technology Audio-Visual Design Standards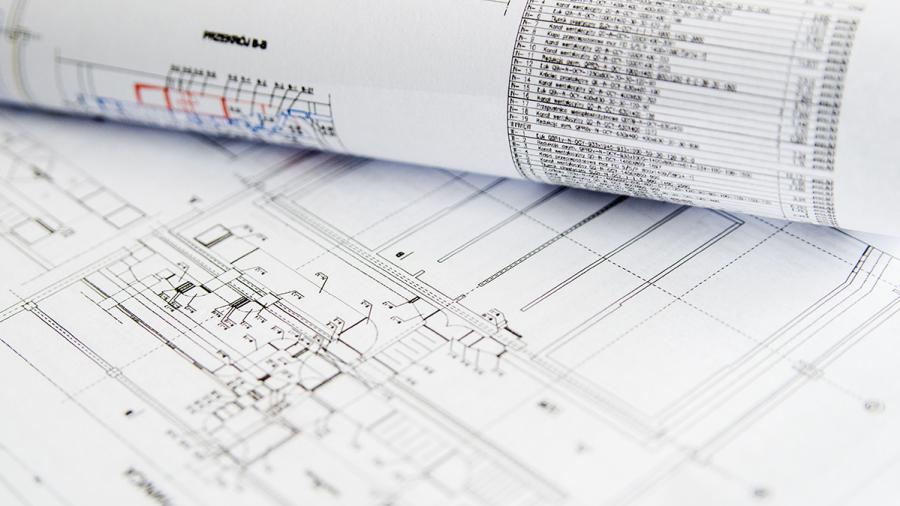 Projection
DLP projector (5500 lumens minimum) mounted in ceiling with "Chief" brackets 15' – 18' from projection screen in front corner of room connected to network.
Sound Proofing
Walls of classroom should use alternating studs, split bottom and top plate to reduce sound transfer to other classrooms, offices or other rooms.
AC Power
Outlet in ceiling near projector to provide power, at base of podium and in bottom of AV cabinet, also in multiple locations on side walls of room for student laptop power.
Screens
84" x 84" manual or motorized projection screen mounted near ceiling should be mounted across one front corner of room to maximize board space.
Audio
Stereo speakers mounted on either side of projection screen. Pro grade audio amplifier (QSC) connected to presentation system 
Video
Blu Ray/DVD player, VCR player, Document camera, (Overhead projector in some rooms) 
Lectern
Wooden podium/lectern with shelf that slides to either side secured to floor to right or left front of room (opposite side of corner screen) and Crestron connection box mounted in top of podium surface, VGA, HDMI and audio cables to connect at lectern 
Cabling
DVI (f/m), RS232 control cable and network from DLP to podium, S-Video or HDMI from DLP to AV cabinet, 1/8" mini audio from podium to AV cabinet, 14 gauge speaker wire from stereo speakers to AV cabinet
Furniture
Lockable wooden AV cabinet in front of room near podium with 2 AC outlets in bottom for stereo amplifier, HD DVD, VCR, doc camera. Mounted white boards across front center of room. Desks and chairs should be easy to move for flexibility of room use.
Network
Four network port connections at base of podium (1 for Switcher, 1 for processor, 1 for projector and 1 for laptop connection if needed) a telephone in AV cabinet or on wall near podium.
AV Controller
Crestron pro controller mounted on face of podium - controls DLP, VCR, HD DVD, Doc Cam, Stereo Amp and with connections for laptop, MP3 player, HDMI. Connected to network for remote monitoring and in room control of AV equipment in classroom.
Lighting
Ceiling lighting in separate banks to allow partial dimming of room. Controls for lighting should be on podium or on front wall near podium.
---
Other Implemented Educational Technology Tools
Document Camera or Visualizer
Keypad Response System
"Smart Board" Digital White Board
Audio/Video Recording/Podcasting Equipment
Video Conferencing Camera(s)