Current Employees Recognition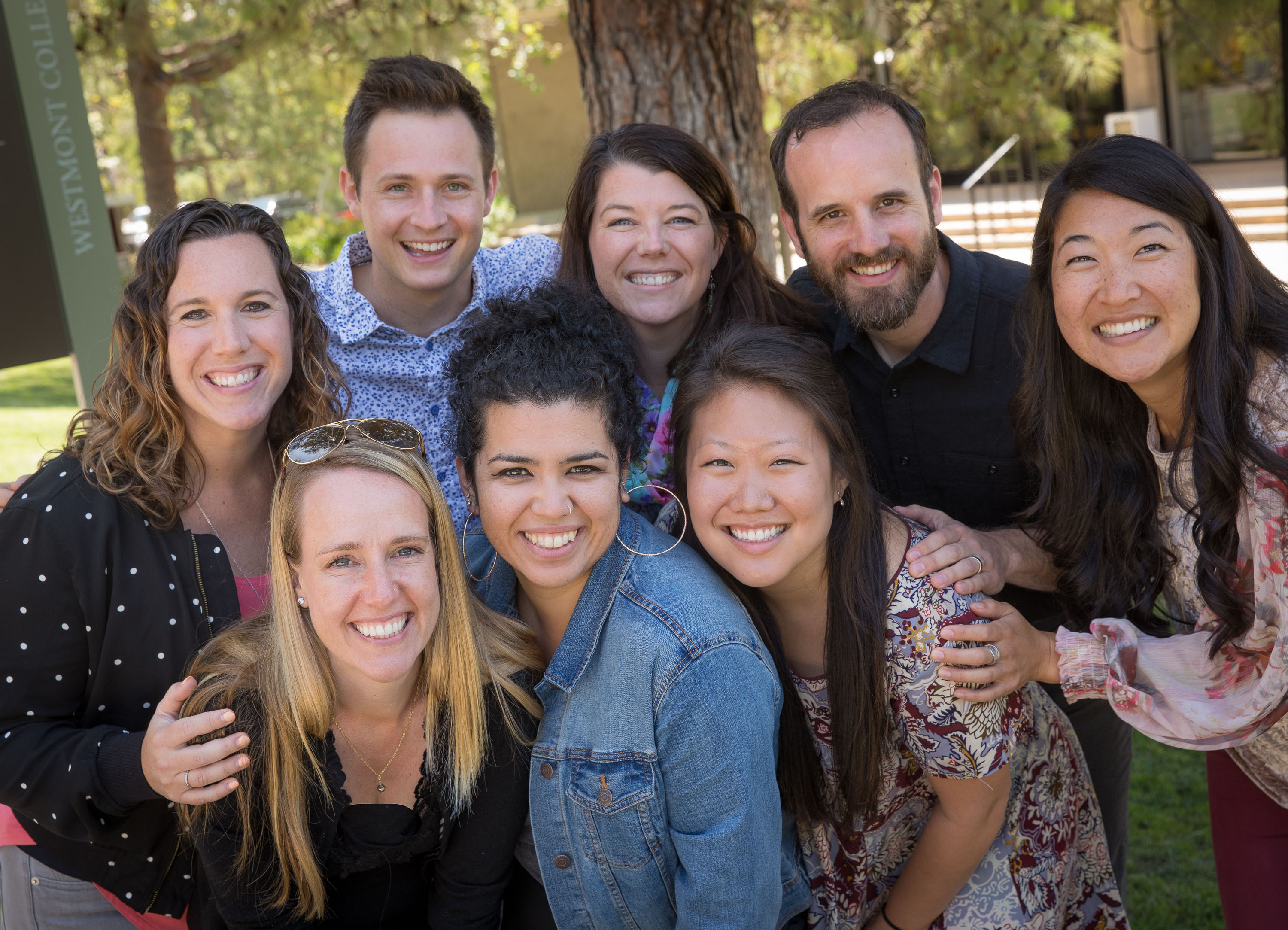 Employee Recognition at Westmont
Westmont's Rewards and Recognition program serves to highlight the excellence that exists in all areas and job functions across the College. Employee recognition can be given in many ways—through saying thank you, giving praise, acknowledging individual contribution, and providing opportunity. Many studies on the work place have shown that being recognized for achievements, knowing that one's contributions matter to the organization, and the opportunity for growth and professional development have a considerable impact on employee satisfaction and commitment.
Program Purposes
Recognize individuals and teams, in a timely and effective way, for their exceptional contributions to their office, their department or to the college as a whole.
Provide a continuum of opportunities to acknowledge and recognize members of the Westmont community.
Help Westmont foster an environment of shared success and commitment.
Recognize that each individual can make a difference.
Highlight behaviors and activities that have benefited Westmont and showcase employees as role models.
Be a fair and flexible practice that is woven into the fabric of the Westmont culture.
Eligibility
We encourage all members of the community to acknowledge the hard work and exceptional achievements of their peers, co-workers, and colleagues through quick, simple means, such as thank you notes, an appreciative email, or an announcement at a team meeting. Recognition that includes a tangible gift or cash award may be given to teams and individuals as approved by a member of the Executive Team. Faculty may also be eligible however the awards are not intended to recognize accomplishments in teaching or research. Subcontractors, volunteers, consultants, and temporary employees are not eligible.
Contact a member of the Executive Team to nominate a peer for a Recognition Award.
Employee of the Year Awards
A highlight of the Staff Recognition Program is the presentation of Employee of the Year awards at the annual Faculty/Staff Appreciation event each spring. Many years ago, Bruce Bare, a trustee emeritus of the college, instituted the Adaline and Bruce Bare Employee of the Year award as a means of recognizing the significant contributions made by staff members to the college. A committee of former honorees and the Executive Team selects award recipients. The awards are presented at the annual Faculty/Staff Appreciation luncheon hosted by the president. Faculty and staff who reach certain service plateaus and those retiring from the college are also honored at this event with gifts presented by the Executive Team.
List of Previous Employee of the Year Award Recipients
Staff and Faculty Appreciation Events
A meaningful part of the Staff Recognition Program includes our Faculty/Staff Appreciation luncheon and our First Monday Kick Off BBQ. These events serve as wonderful opportunities to recognize the exceptional and committed efforts of our staff and faculty and their contributions to the college. See below for images of this year's winners of our fifth annual Dessert Contest!