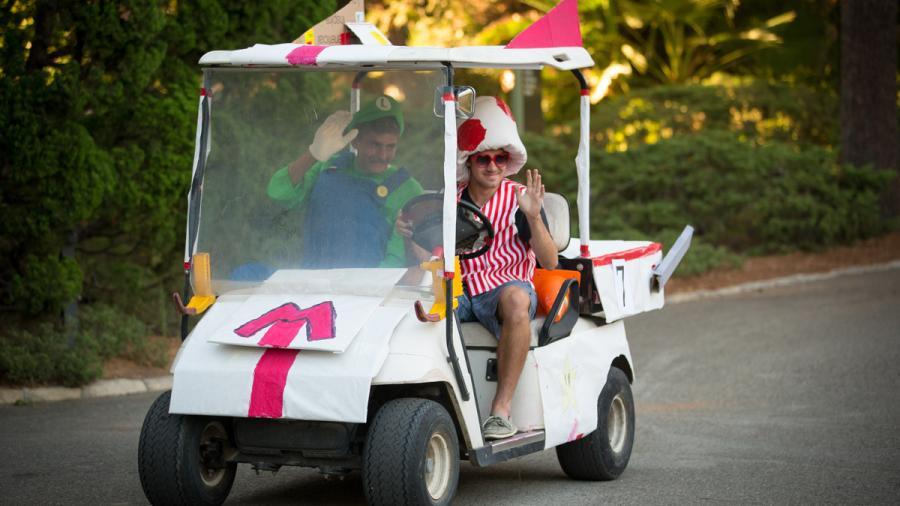 Students must obtain a parking permit and properly display a valid decal to park or operate a vehicle on campus.
Parking permits are limited in number, and cannot be offered to all students. To understand our limitations, and to get a permit, see below.
Permits for the Fall and/or Spring semester may be requested as early as May 1 for the coming year, but the early request discount ends on June 30.
Requests submitted after July 31 will be considered late requests. Late requests may not qualify for convenient pick-up at residence hall check-in.
If this is your first time requesting a parking permit, please read our step-by-step directions on how to request a permit before proceeding.
Parking permits requested by July 31, by students living in college housing (including Ocean View), may be picked-up at residence hall check-in. All local commuting students will pick-up their permits at the Housing & Parking Office in upstairs Kerrwood Hall, beginning August 15.  Office hours are 9:00am-4:00pm (M-F), but you may call if you need to arrange an earlier or later pick-up time during weekdays.
Permits are no longer picked-up at Kerrwood Circle or in Clark-N (the former location of the Housing Office).
Request a RESTRICTED Permit
Students with second-year standing (26-58 units) may request a Restricted permit.
*If you are a first-year student with more than 26 units, you are not authorized to obtain a permit due to our Conditional Use Permit.
Request a REGULAR Permit
Students with third- or fourth-year standing (59+ units) may reserve a Regular permit.
*If you are a second-year student who will have 59+ units after the Fall semester, you are still only authorized to request a Restricted permit for the Spring semester.