July 13 - 24 Summer Art Camp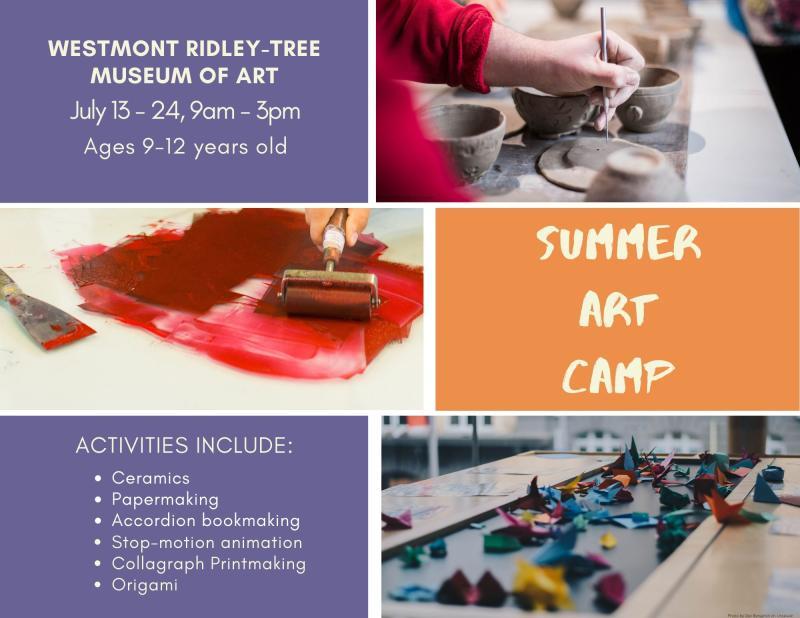 NOTE: We understand the many growing concerns about what's happening globally with regard to the public's safety in regards to COVID-19. For now, we are continuing with our Summer Camp but will be monitoring the situation and adjusting as necessary. We recognize that individuals must make decisions based on their personal situation and comfort. In the event that we need to cancel the camp or any participant must cancel because of COVID-19, families will be able to receive a full a full refund on their deposit.
The Westmont Ridley-Tree Museum of Art is excited to announce their first Summer Art Camp for students ages 9-12! Campers will get to learn how to make ceramics with the Westmont ceramics professor, Chris Rupp, along with many other fun and exciting activities. 
When: Monday through Friday, July 13-24 | 9am-3pm
(contact us if childcare until 5pm is needed!)
Age Range: 9-12 years of age
Price: $525 per camper, $450 for the second and third camper in the same family