Exhibitions Academic, Barbizon, and Impressionist Artists: Highlights from the Permanent Collection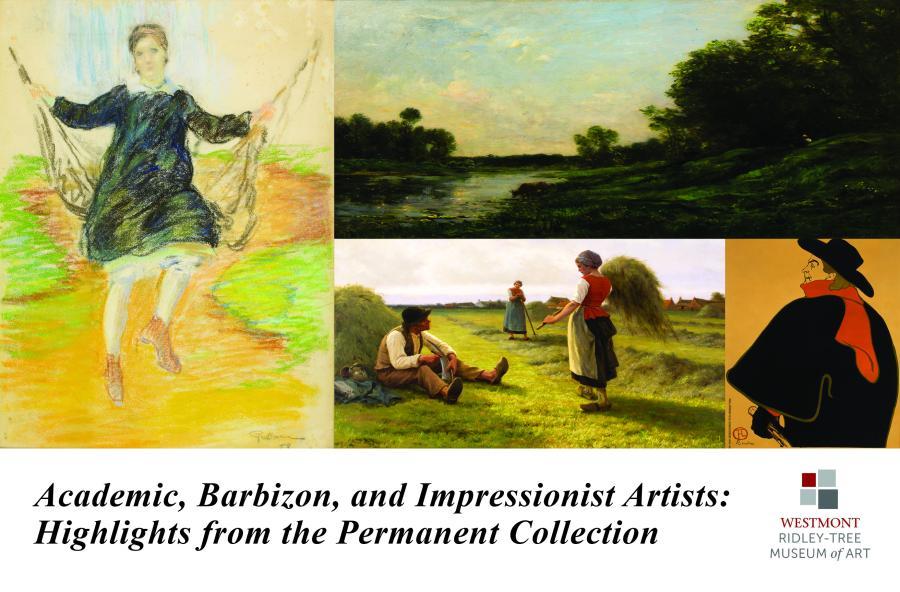 The Westmont Ridley-Tree Museum of Art received several generous gifts of Barbizon paintings and prints from Santa Barbara collector and benefactor, Lady Leslie Ridley-Tree. These gifts ignited excitement by others to donate nineteenth century artists' works, especially French artists.
This exhibition proudly features acquisitions made in the last decade to the Museum of Barbizon, Impressionistic, and Academic artists, revealing our solid foundation for building an even deeper collection of nineteenth century art. We are especially grateful to patrons and friends who gave so many substantial gifts. 
Opening Reception: Thursday, November 11, 2021 | 4-6pm 
On View: November 11-December 18, 2021