Caroline Kapp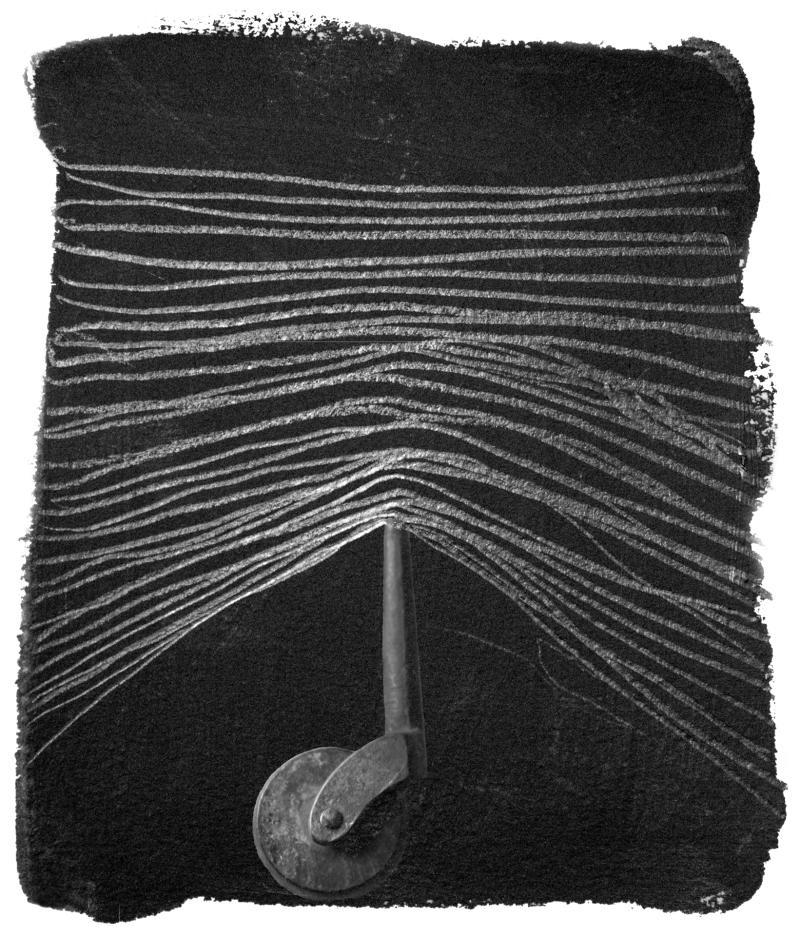 Caroline Kapp
Balance
Archival inkjet print
2018
19.5"x16"
$925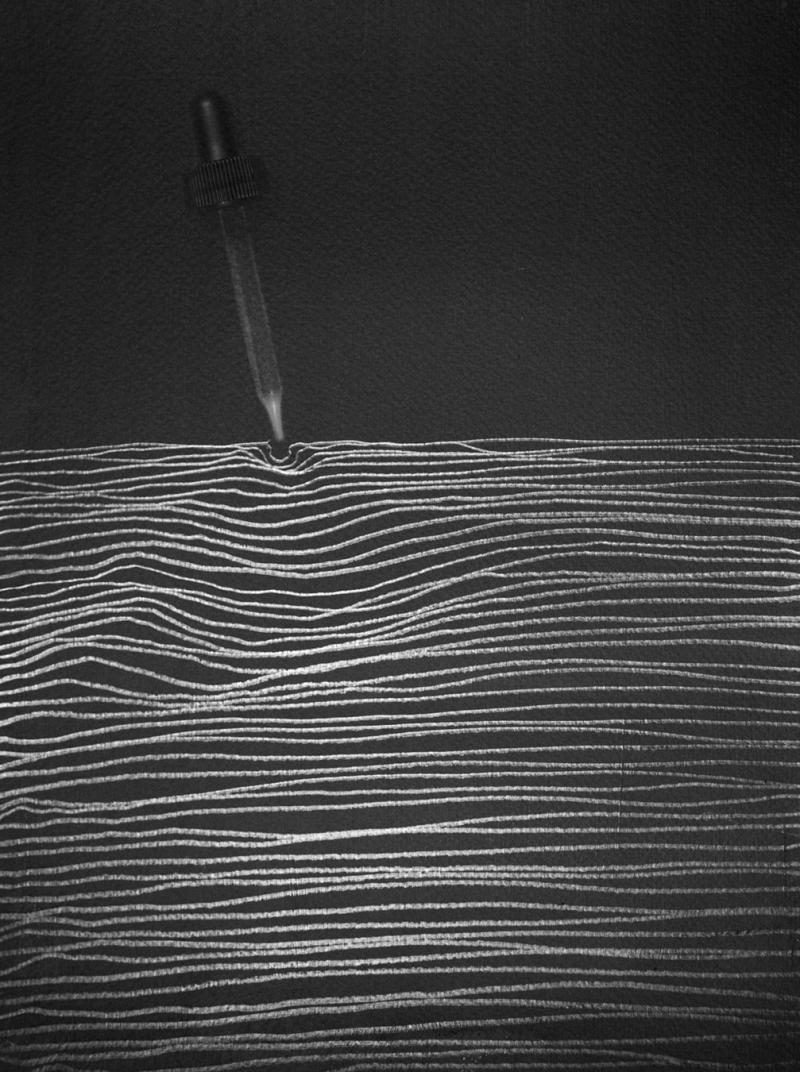 Caroline Kapp
Ripple
Archival inkjet print
2018
24"x18"
$925
Email museum@westmont.edu for purchasing inquiries
Artist Statement
I'm a visual artist best known for photographic work. Most of my formal training in painting, drawing, and foundational studies of visual perception helps me see through a camera viewfinder as I saw through a cardboard viewfinder, recording lights, darks, shapes, and patterns of a scene with charcoal or paint. This background informs my creative process and resulting imagery. The photographs tend to not look like photographs; each print integrates a process such as drawing, printmaking, or even physical installation, in addition to analog and digital photographic techniques.
Simple everyday subjects and objects, like a painted road median or a flock of birds, interest me because of how the human eye effortlessly follows lines and groups similar shapes together. A gap in imagery can trigger a viewer to complete a missing piece in a composition or project meaning into the captured objects and scenes. Follow. Group. Complete. I find it powerful that actions such as these can be triggered by a flat picture plane. I want to evoke this kind of active participation from a viewer through images.
Work from the past few years, including the series NOISE, have been inspired and influenced by artificial intelligence, buzzwords, and news media. Many works are visual analogies for words, situations, and relationships I find outrageous, relatable, or disturbing, translated through fabricated scenes that feature simple, familiar materials: discarded cups or broken hardware, canvas, ribbon, string and glass vessels, interacting in a dreamlike, impractical manner that implies, but not depicts, a human presence or construct.
 
Artist Bio
Caroline Kapp is a visual artist known for her quietly surreal photographic compositions that combine traditional and experimental processes. Themes of technology, popular media, and dysfunctional relationships can be seen as visual analogies in Kapp's subject matter, which characteristically features familiar everyday objects arranged in unlikely ways. Her process of capturing and processing imagery employs layered techniques such as drawing, printmaking, installation, digital and film negatives, scanning and hand-coated photographic papers, all of which give a rich and textural aesthetic to the printed work that hovers between mediums. 
Kapp studied at Cornish College of the Arts (BFA) and the University of Washington Photomedia program (MFA). She has exhibited photography and video work nationally and internationally, and has been selected as resident fellow at several institutions including Virginia Center for Creative Arts and the Burren College of Art in County Clare, Ireland.