Charlotte Westburg

CHARLOTTE WESTBURG
Wield It Well
Chisel
Smear
Snip
Slice
Cut
Prisma colored pencil
$85 each
My dad's workshop has always been a sanctuary where he would create the furniture that filled our home. Wanting to share his appreciation for woodwork, he took any opportunity to teach my siblings and me how to use his equipment correctly. Because of these memories, my dad's tools, kept in a large red tool box, hold great sentimental value to me. I have seen them make beautiful things, yet I was consistently warned that I must handle them well, lest they cause accidental harm. 
During a period of loss of control in my personal life, I have felt a destructive force stirring within me, causing confusion for me with things that are usually straightforward. In a contemporary nod to the genre of still life, I destroyed various items beyond repair with the tools I have grown to both respect and fear. This body of work seeks to capture a sense of brokenness in a manner that holds in balance both grace and pain.
 
-Charlotte Westburg
 
Hear From The Artist!
Chisel
Prisma colored pencil
12 1/4" x 18 1/4" (framed)
$85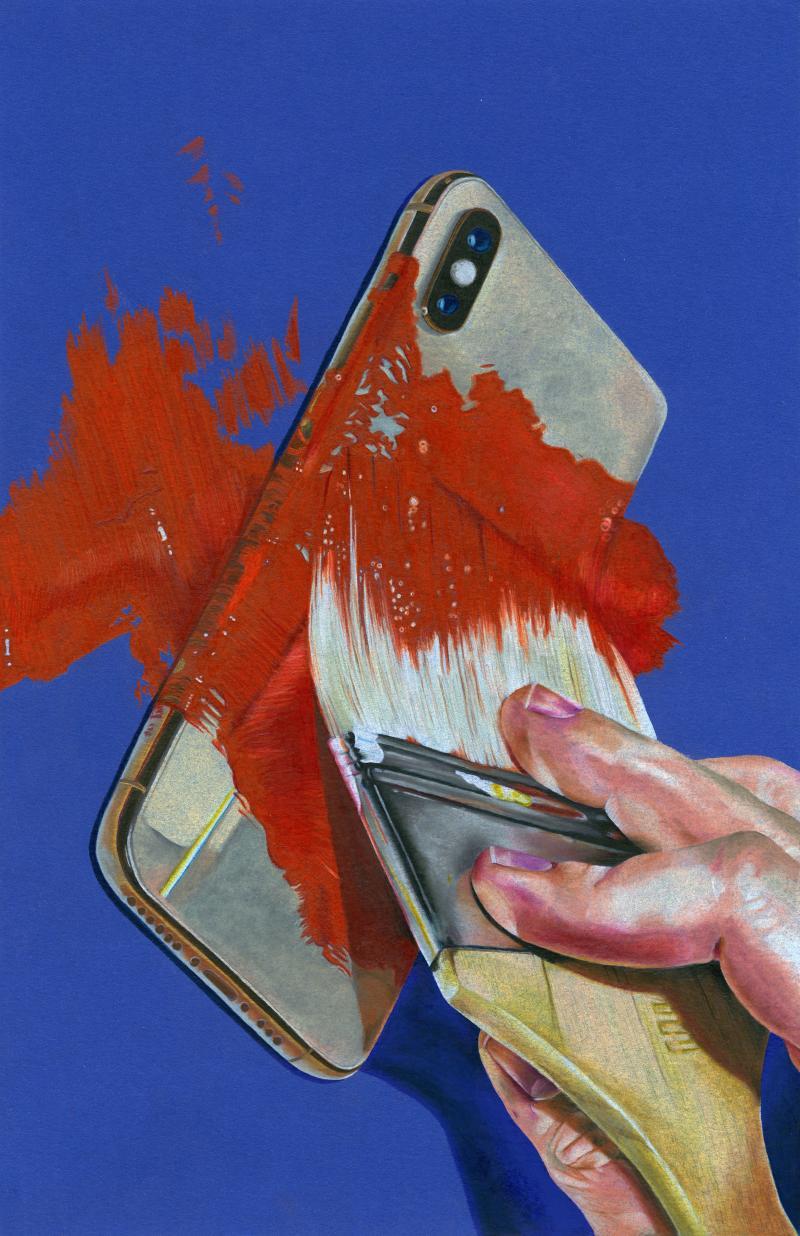 Smear
Prisma colored pencil
12 1/4" x 18 1/4" (framed)
$85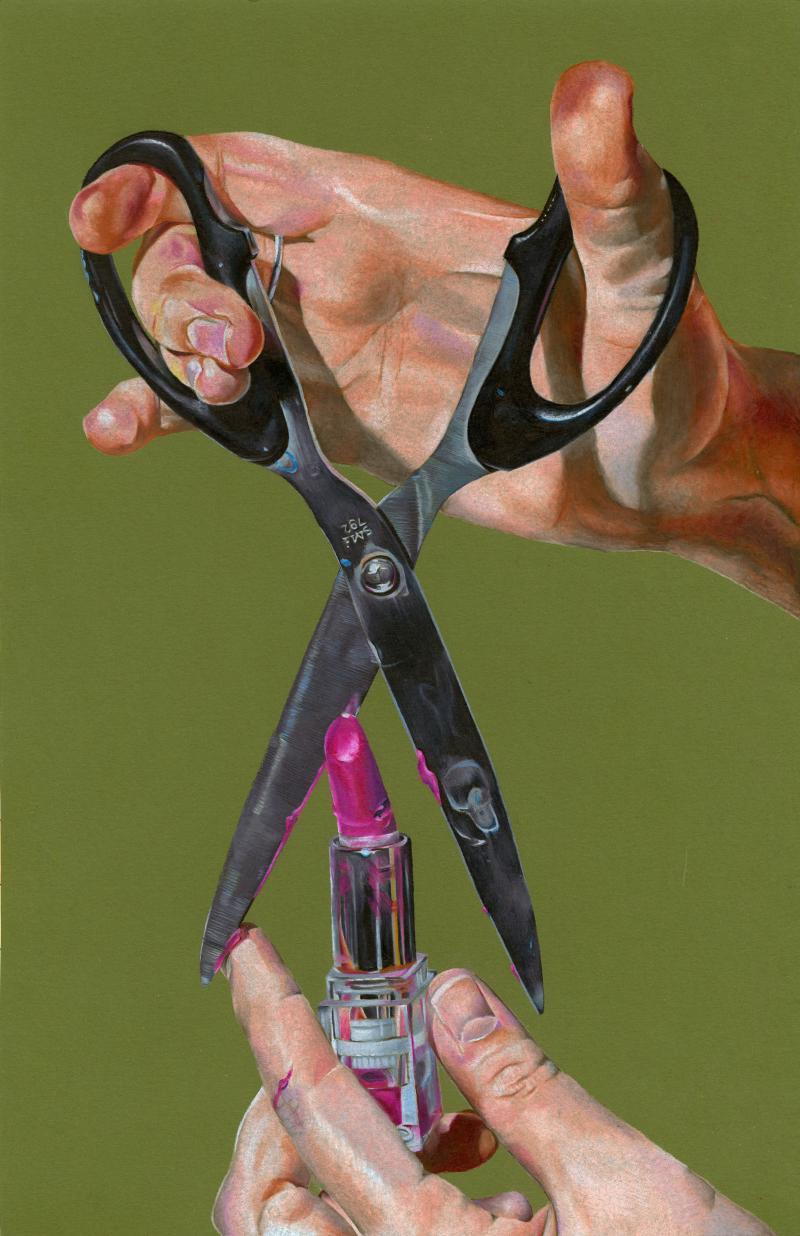 Snip
Prisma colored pencil
12 1/4" x 18 1/4" (framed)
$85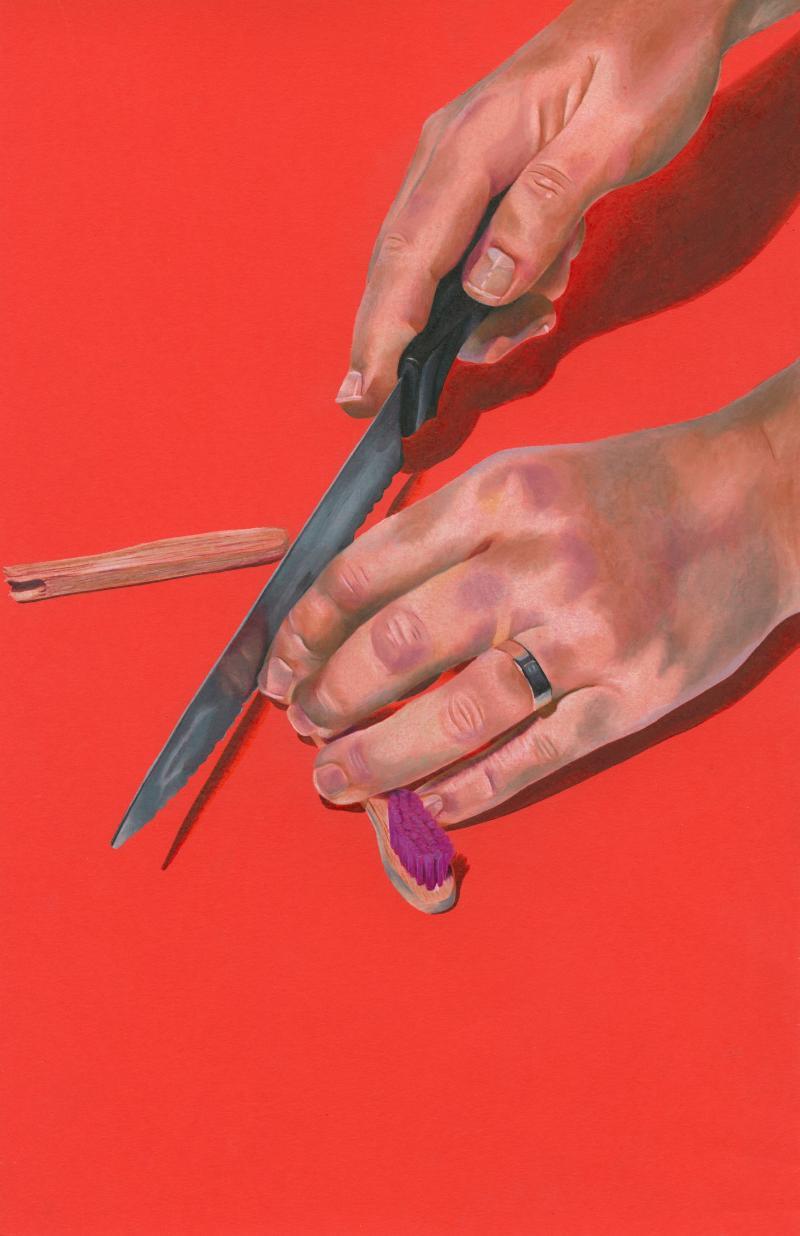 Slice
Prisma colored pencil
12 1/4" x 18 1/4" (framed)
$85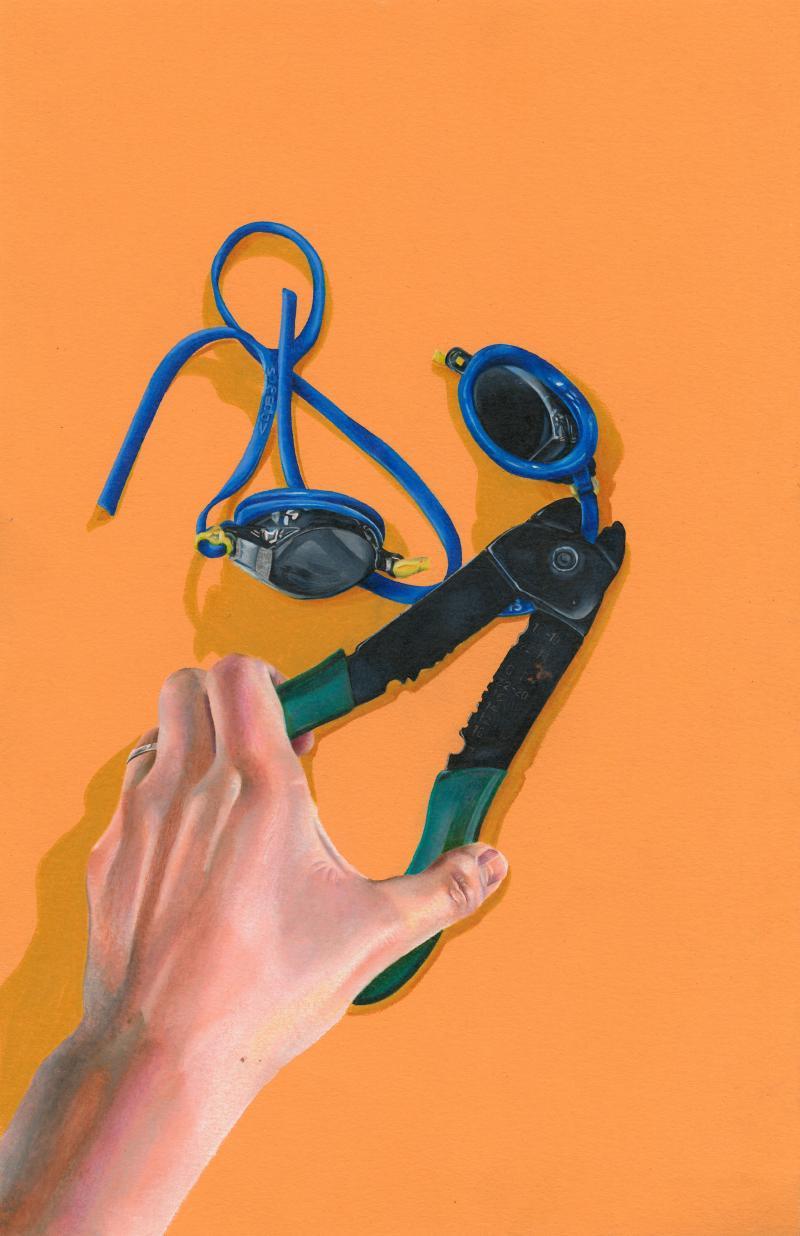 Snip
Prisma colored pencil
12 1/4" x 18 1/4" (framed)
$85