Chunye He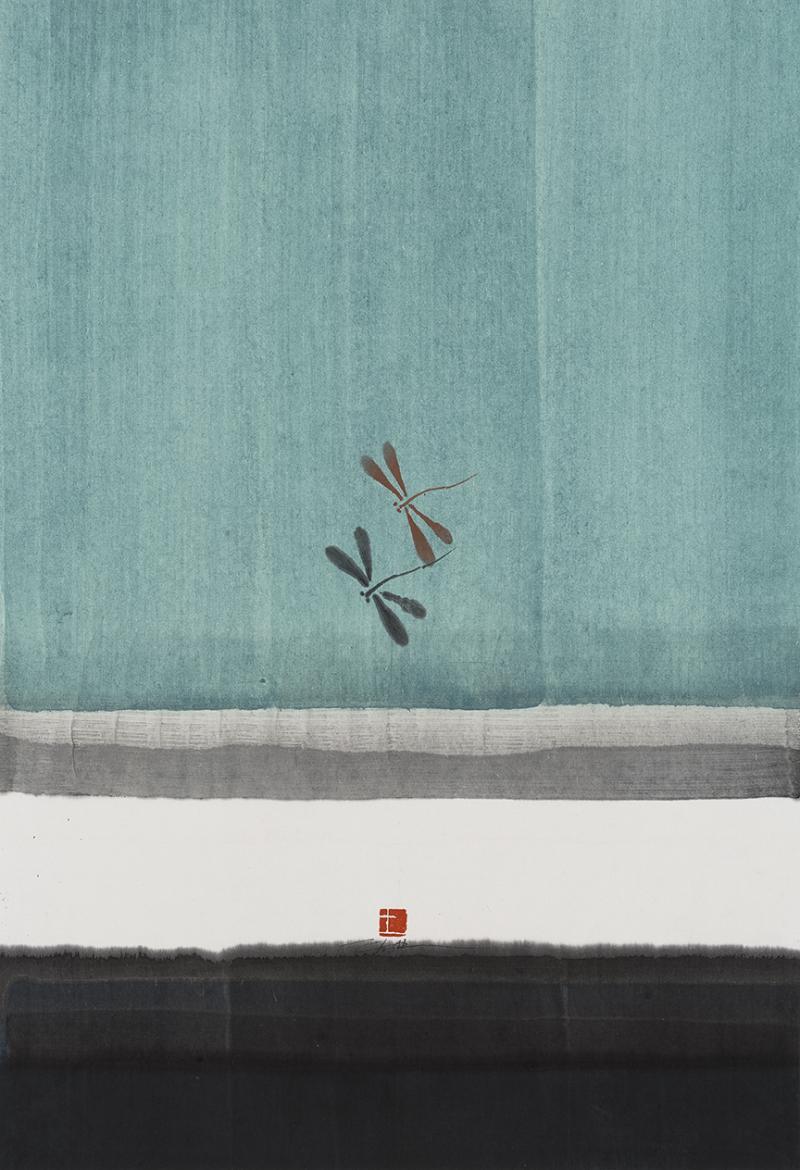 Walking Together 
Ink on rice paper
2018
67 x 43 cm   

Walking with the Lord, on earth as in heaven;
Following Christ, taking the path of the Cross;
Now is the time for a test of faith.
 —Chunye He
 
English cleric and scholar Augustus William Hare (1792-1834) once said, "Life is the hyphen between matter and spirit." It is where the two merge. But it can also be short and fraught with hardship, suffering and loss. Chunye He's work, variously titled Walking Together and Walking Alongside, is a poetic rendering of the way family, friends, and God "walk alongside" us especially in times of trouble and loss, whether we recognize it or not. Life-threatening illness, financial losses, family and community strife, and the fundamental uncertainty and heartache they bring are the backstory of this assurance He claims that we never face life's challenges alone. Painting in a Chinese ink-wash medium that is both ancient and new in style, He uses the traditional symbol of the dragonfly, an insect that has a short but joyful life, flitting from place to place, to represent human beings and these two aspects of life that are in tension with one another. The red stamp of the Chinese character for "earth" marks the meeting of human and divine in that place, a character that interestingly takes the form of a cross.
 
---
About the Artist
Chunye He was born in 1968 in Yantai, Shandong Province, China. He graduated in 1992 from the Central Academy of Arts and Crafts with a degree in lacquer painting from its Department of Decorative Arts and taught decorative arts in the Department of Fine Arts at Harbin University from 1992 to 1996. From 2002-2005 he completed a number of public art commissions of large-scale lacquer paintings in the Consulate of the Chinese Foreign Ministry in New York, the Consulate in Busan, Korea, the Chinese Embassy in India, the Chinese Embassy in Guyana, the Chinese Embassy in Saudi Arabia, and the Visa Hall of the Hong Kong Entry-Exit Headquarters.