The Art of Linda Ekstrom Straddling Circumference…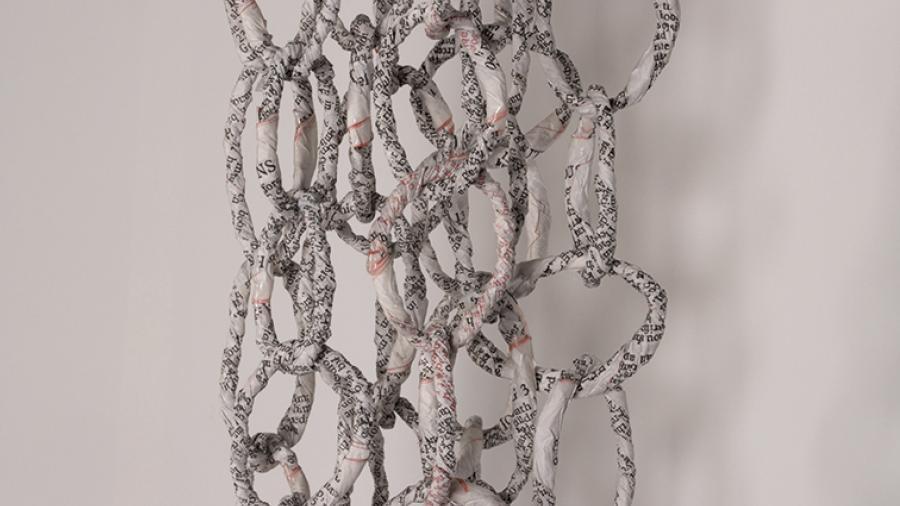 Straddling Circumference...
The Art of Linda Ekstrom
August 31 - November 11, 2023
Opening Reception: August 31, 4-6pm
Ekstrom creates art works that are poetic, spiritual, and transcendent.  Her media ranges from fabric to cut paper, book arts to sculpture. The works are informed by her feminist perspective, often looking through the "lens" of female literary characters, poets, mystics, saints, and women of the Bible. Ekstrom is an artist "in love with words." She has unraveled, pondered, analyzed and parsed the writings of such women as Emily Dickinson, Joyce Carol Oates, Simone Weil, Santa Rita, Simone de Beauvoir, Rebecca Solnit, and Teresa of Avila. 
Ekstrom completed her MFA in Studio Art in 1996 at the University of California, Santa Barbara and then taught in their Creative Studies Department for 25 years. Her work has been featured in group exhibitions exploring the sacred: "Faith" at the Aldrich Museum of Contemporary Art; "Sacred Texts" at the Minneapolis College of Art and Design; "City Dialogues" at Barnsdall Museum; and "Sacred Realms" at the Westmont Ridley-Tree Museum of Art.  
Ekstrom's works are gentle, delicate, elusive, refined and powerful. Her techniques and materials are pulled from a woman's traditional domestic sphere – fabric, thread, books, gloves, paper, and clothing. Ever present in Ekstrom's art is her intellectual curiosity and spiritual discernment, which have come from a lifetime of reading, learning, and pondering. 
We invite your participation as a sponsor of this beautiful exhibition of works by a local favorite artist – Linda Ekstrom.
Straddling Circumference Events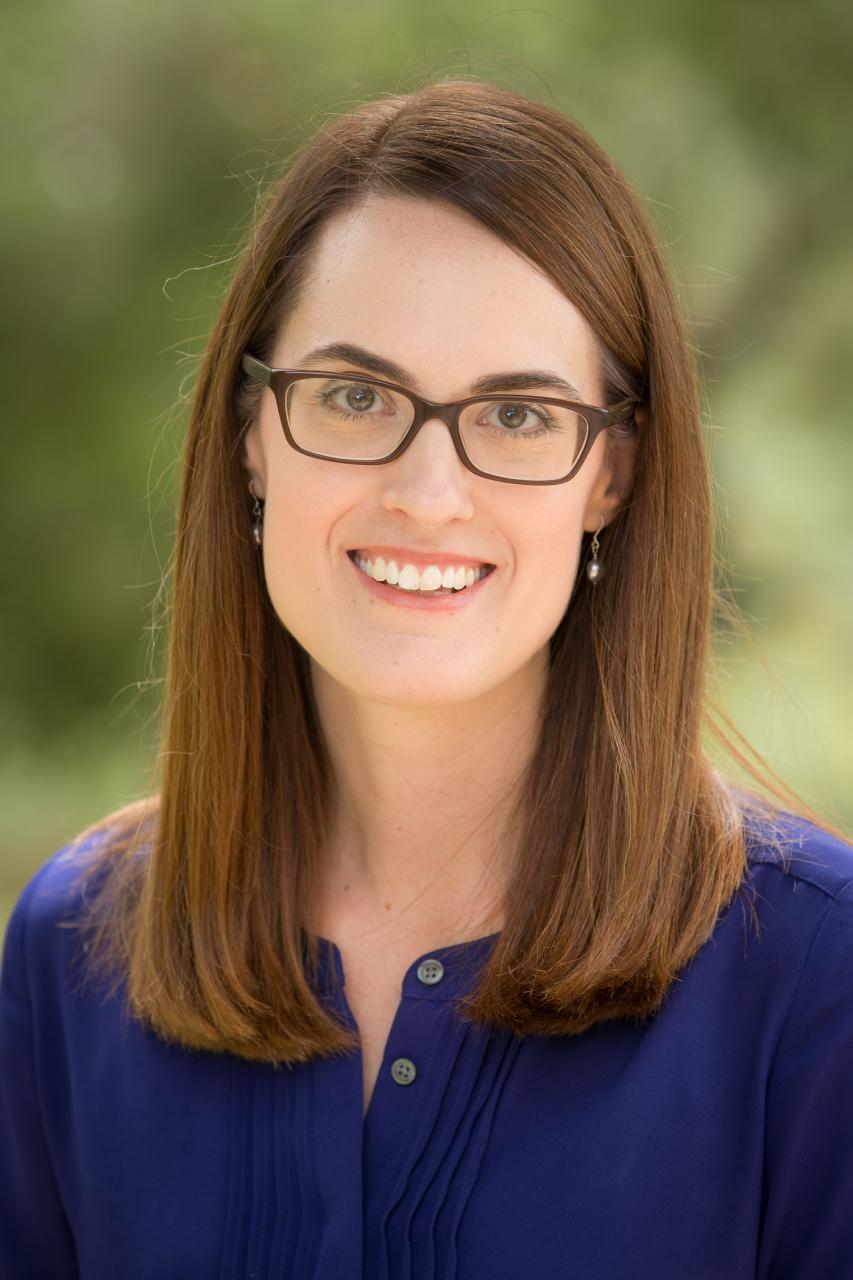 Mystics, Healers, Writers, and Saints: Medieval Women You Should Know
Wednesday, September 27th, 2023 - 7:00pm
Adams Center Room 219 
Dr. McNamara is a professor of English at Westmont College, and has studied, researched, and taught medieval literature around the globe. She will discuss some of the incredible medieval women who inform the context of the exhibition "Straddling Circumference...The Art of Linda Ekstrom." The event will also feature student readings of medieval mystics.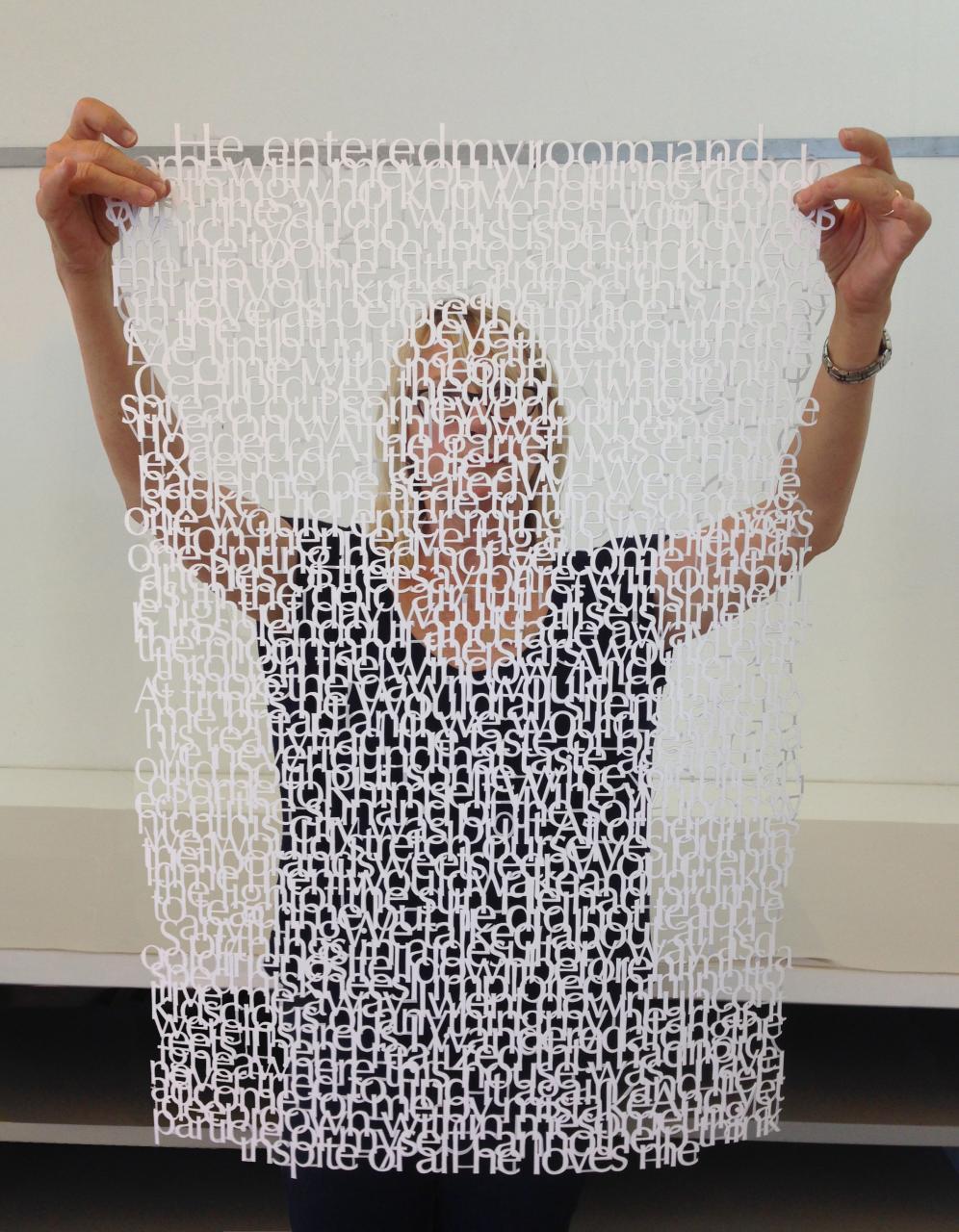 Artist Talk
Wednesday, October 4th, 2023 - 7:00pm
Adams Center Room 219 
Join us for an artist talk by Linda Ekstrom on themes of faith, feminism, and transcendence in her exhibition "Straddling Circumference", now on view in the Museum. The talk will be held on 10/4 at 7pm in Adams 219.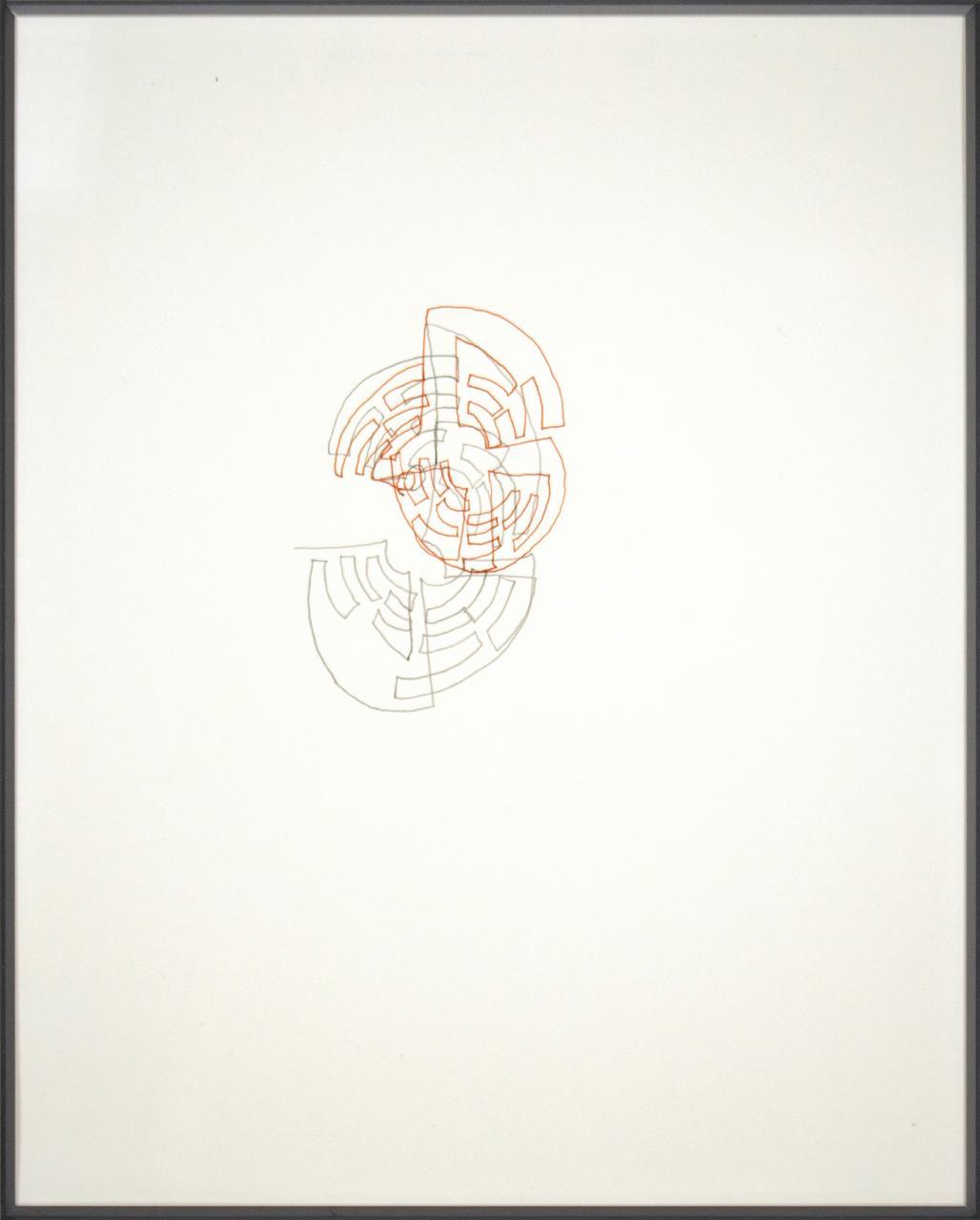 Labyrinth Walk
Wednesday, October 416th, 2023 - 7:00pm
Adams Center Room 310 - Painting Studio
Join us for a  contemplative labyrinth walk and art activity led by Linda Ekstrom. Light refreshments to follow. The cloth labyrinth used for the activity is courtesy of Trinity Episcopal Church in Santa Barbara.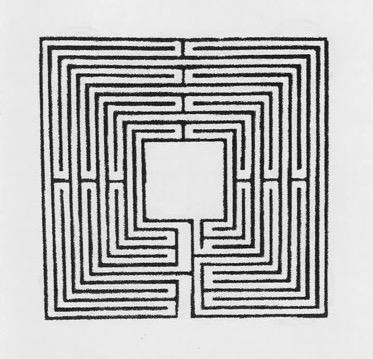 At-Home Activity: Labyrinth Walks with Linda Ekstrom
---
Historically, individuals have used labyrinths as ritual structures of symbolic passage. Labyrinths are full of ambiguities in their circuitous design, constantly doubling back as one progresses along the pathway. Unlike the maze, which may branch off or lead to dead ends, the labyrinth always leads one to its center–to the center of the self–and back out. The structure of the labyrinth can only be fully perceived when outside of the labyrinth, looking down from above.
In Ekstrom's Labyrinth Drawings (2013), each drawing was created using the slow and purposeful blind contour process to echo the physical and spiritual journey. The path into the center was drawn with a pen, while the path outward was drawn using a pencil.
Using this zine, you can experience the meditative process of walking a labyrinth at home, using the same process Ekstrom did for her Labyrinth Drawings. The only humble materials required are a pen, pencil, and paper.