Erjun Zhao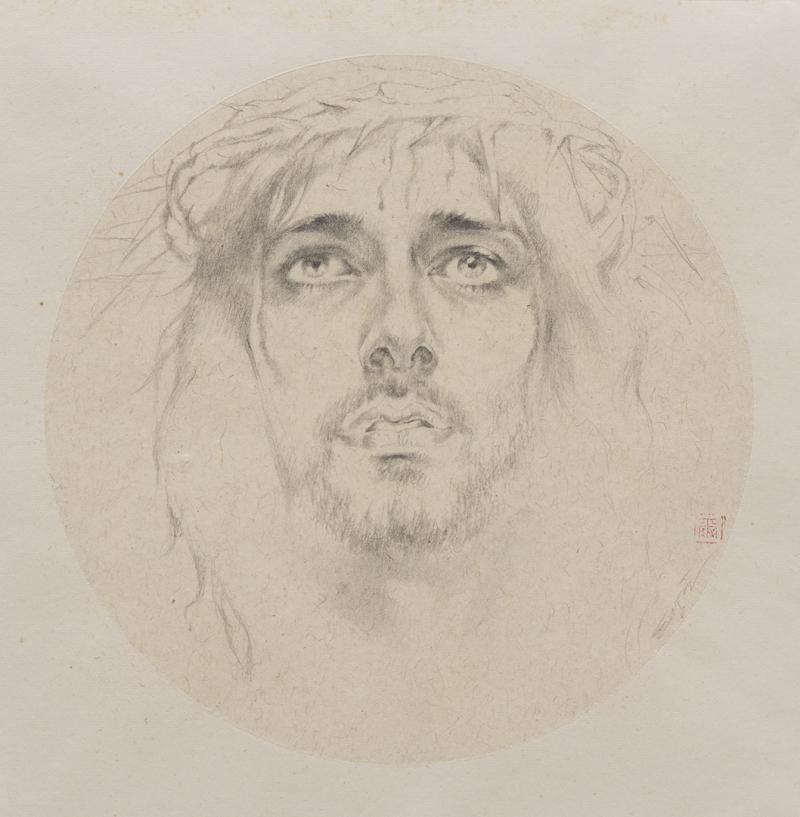 My Jesus 
Pencil on rice paper 
2017
50 x 50 cm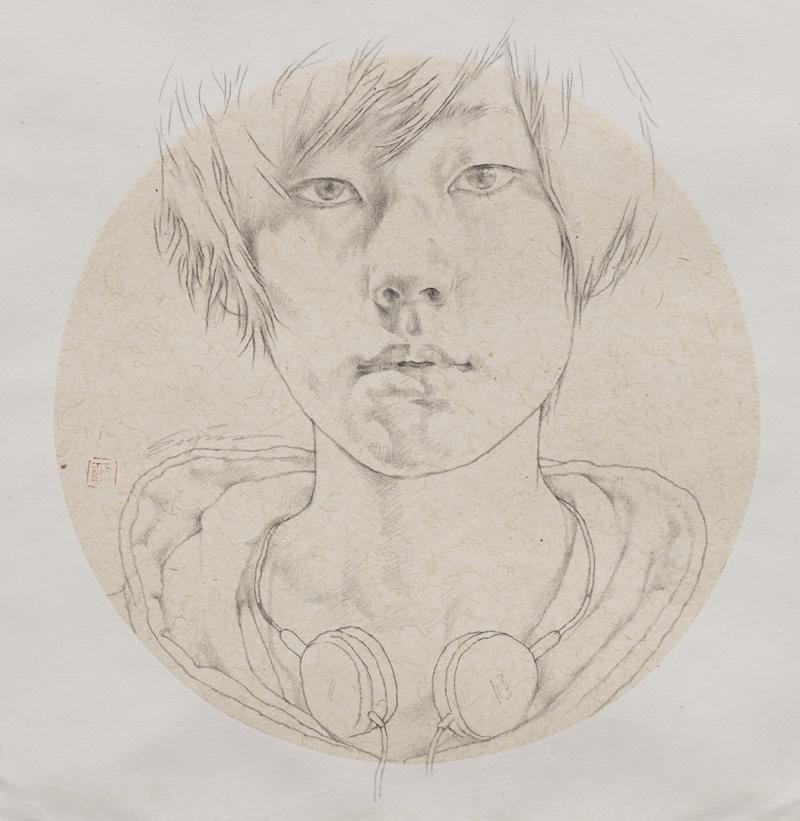 My Student 
Pencil on rice paper 
2017
50 x 50 cm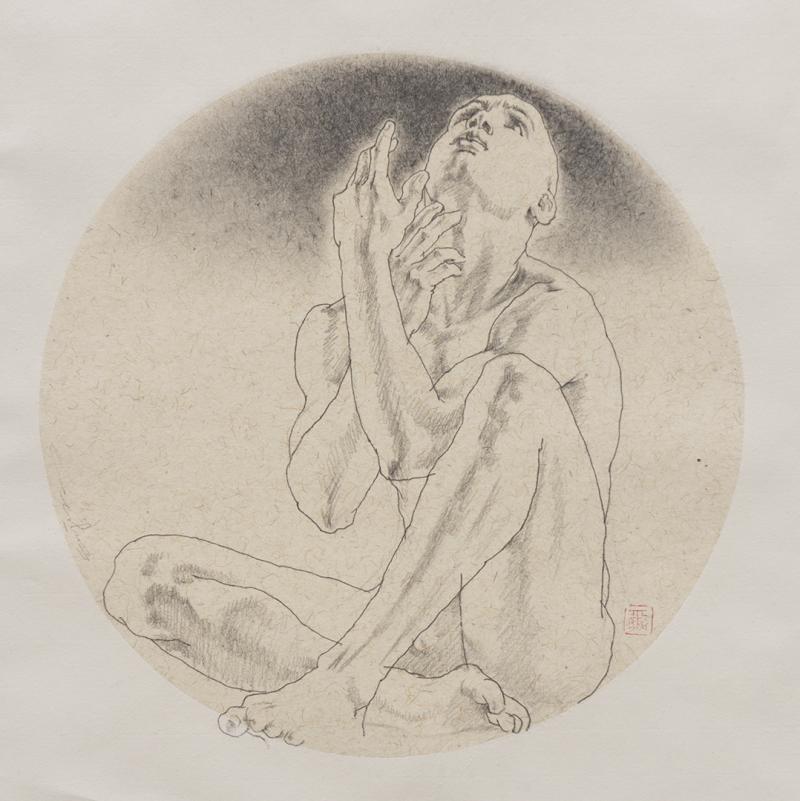 Figure 
Pencil on rice paper 
2017
50 x 50 cm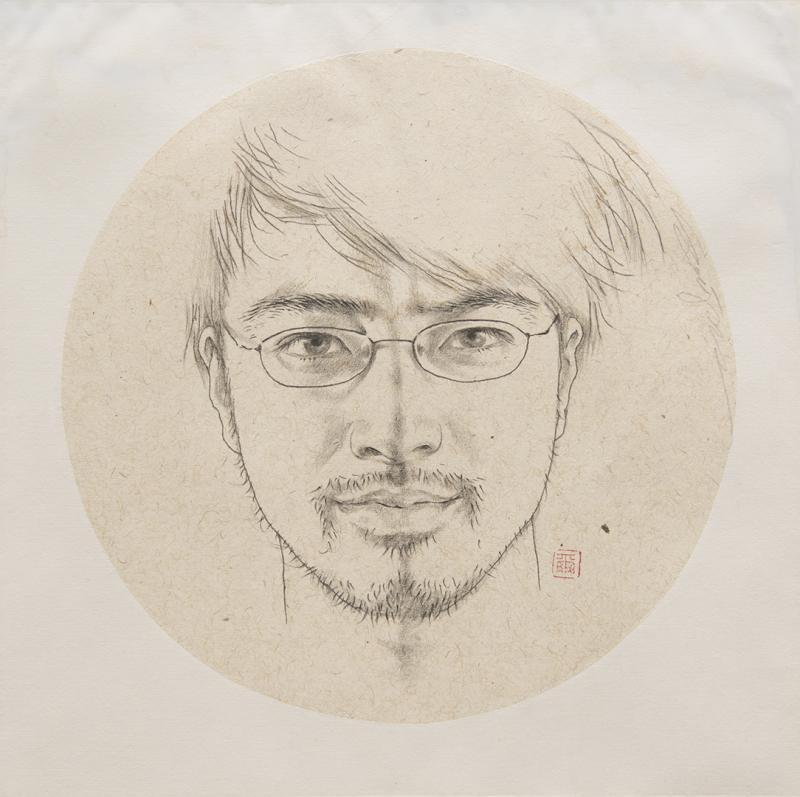 Son 
Pencil on rice paper 
2017
50 x 50 cm
I have taught figure drawing for over twenty years, both in China and the United States. Drawings and paintings, big or small, grow everywhere in my house. Minutes to days, and days to years, piles of sketchbooks sprawl on the bookshelf. I like lines, for they are forthright and pure without any cacophony. This collection of works is telling stories basically by means of lines.

All creatures are spirited because of their yearning for heaven; however, the sound from the depth of the earth is magnificent and charming. Creatures are unable to tear themselves from their decaying bodies, wandering between life and death, entangled by the emptiness and void, they sometimes become devils or angels. The soul, thirsty and dry, is wandering in its remote and desert heart of hearts. Between "Yin" and "Yang," betwixt heaven and earth, the moaning horizon line moves farther and farther away…
—Erjun Zhao
 
According to Physicist Albert Einstein (1879-1955): "We are slowed down sound and light waves, a walking bundle of frequencies tuned into the cosmos. We are souls dressed up in sacred biochemical garments and our bodies are the instruments through which our souls play their music." The circular ground embedded in the paper of Erjun Zhao's finely rendered pencil drawings seem to signal the sacredness of the human subject by creating an implied halo. Her subjects are rendered with a sensitivity to line that suggests the tender observant consideration of one who understands human limit and the inherent tensions that obtain.
 
---
About the Artist
Erjun Zhao, adjunct professor of both Shanghai Institute of Visual Arts, Fudan University, and the School of Arts, Virginia Commonwealth University, received her bachelor's degree from Suzhou University and additional training from the Central Academy of Fine Arts and China Academy of Fine Arts. She is a contracted artist with M50 Art space in Shanghai, and held some seventeen solo exhibitions in places including Shanghai Museum of Fine Arts, Shanghai Grand Theater Galley, and Eric Schindler Gallery. She was a recipient of the Professional Artist Award from the Virginia Museum of Fine Arts.