A Conversation on Youth and Vocation
with David Kinnaman
President, Barna Group
February 11, 2019 | 8:30 a.m.–1:00 p.m.
Global Leadership Center
Westmont College | Santa Barbara, CA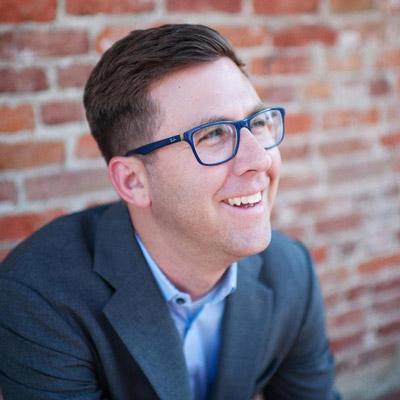 As our country changes, Christians can no longer simply assume that their institutions and traditions are central to American life. In this transformed climate, what do we say to youth about the relevance of their faith to our world's biggest challenges? How do we encourage them to participate in God's work through the church? How do we inspire them to seek a true vocation—a call from God for their whole lives?
Please join us for a morning of conversation about encouraging and mentoring youth in a changing world. Our featured speaker is David Kinnaman, president of Barna Group—a leading research company that studies many dimensions of the church and its context, from belief and membership to volunteerism and voting. He's also the author of several bestselling books, including Good Faith: Being a Christian When Society Thinks You're Irrelevant and Extreme (2016) and You Lost Me: Why Young Christians Are Leaving Church . . . and Rethinking Faith (2011).
Join the conversation Monday, February 11, from 8:30 a.m. to 1:00 p.m. at Westmont's Global Leadership Center. The event is free and includes lunch and a light breakfast; we ask that you register by Thursday, February 7.
---
A Conversation on Youth and Vocation is sponsored by Trailhead: Seeking God's Call, a new program from Westmont College, the Lilly Endowment, and Fuller Seminary. In a one-week summer residency and yearlong mentorship, Trailhead students join Westmont and Fuller faculty, ministry professionals, and business and nonprofit leaders to investigate where God might be calling them. We'd love to talk with you about Trailhead or the Conversation on Youth and Vocation—please feel free to contact us by email (trailhead@westmont.edu) or phone (805.565.6230).