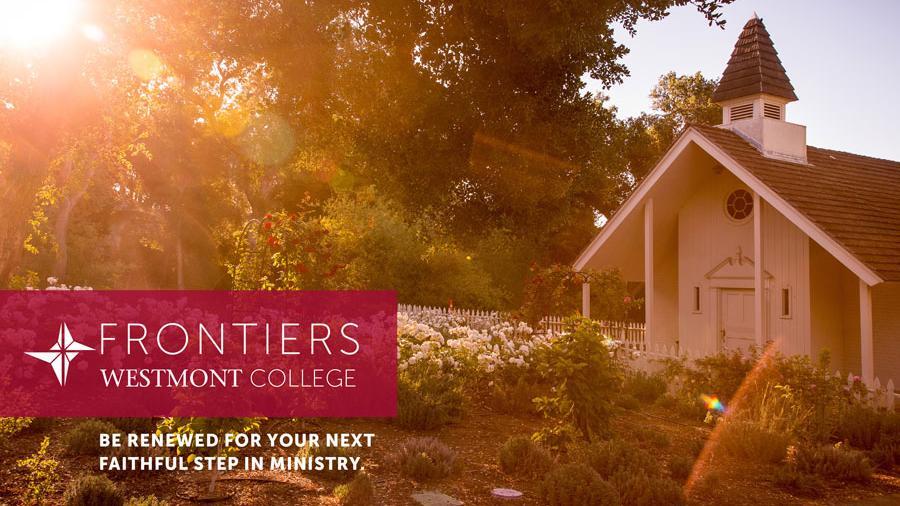 New Frontiers: Envision Your Ministry    Next Frontiers: Thrive in Transition
The life of ministry is a marvelous calling—a chance to be a shepherd, an encourager, a witness to the hope we share in God's presence and grace. But the journey has its steep passages. Almost every pastor encounters times when the work becomes burdensome and dispiriting. Some come to doubt their identities as leaders, or the relevance of their work for the contemporary world.
Frontiers is a new project of Westmont College designed to help pastors thrive in the "long obedience" of their profession. Provided free of cost for eligible ministry professionals, this program is established through the generous support of Lilly Endowment Inc., and offers retreat, intellectual rejuvenation, spiritual direction, and mentorship as vital supports for church leaders to flourish in their calling.
The program includes two tracks, designed to address the specific needs of pastors in different seasons of work.
The first track, New Frontiers, serves pastors as they expand their horizons for ministry, providing relational, intellectual, and leadership tools to enrich pastors' vision for the scope and relevance of their work. Closely related to Westmont's liberal-arts mission and hosted by the Gaede Institute for the Liberal Arts, New Frontiers will be especially useful for professionals in their first years of ministry, or for anyone seeking rejuvenation and refreshment as they imagine new possibilities for their own engagement in the church and the church's service in the world.
The second track, Next Frontiers, offers resources for pastors in times of transition, utilizing the tools of spiritual formation to help pastors grow through seasons of personal and professional disruption. Drawing on the work of Westmont's Martin Institute for Christianity and Culture, Next Frontiers can help sustain pastors experiencing the transitions that often attend the middle years of a ministry career, or anyone seeking to flourish amidst the changes of life in the church.
Both tracks provide ministers with companionship and council, offering robust opportunities for relationship-building, mentoring, and group retreat.
We invite general inquiries at frontiers@westmont.edu. For more information about the two individual program tracks, please follow the links above.