Helping Pastors Thrive in Ministry Frontiers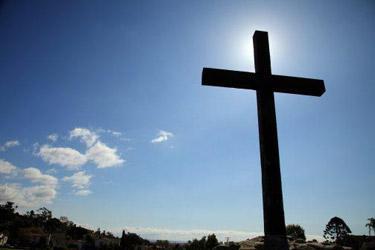 The life of ministry is a marvelous calling—a chance to be a shepherd, an encourager, a witness to the hope we share in God's presence and grace. But the journey has its steep passages. Almost every pastor encounters times when the work becomes burdensome and dispiriting. Many experience exhaustion and burnout. Some come to doubt their identities as leaders, or the relevance of their work for the contemporary world.
Frontiers is a new project of Westmont College designed to help pastors thrive in the "long obedience" of their profession. Established through the generous support of Lilly Endowment, Inc., Frontiers offers retreat, intellectual rejuvenation, spiritual direction, and mentorship as vital supports for church leaders to flourish in their calling.
The program includes two tracks, designed to address the specific needs of pastors in different stages of their careers.
The first track, New Frontiers, serves pastors during the initial years of their professional lives; it seeks to enrich new pastors' vision for the scope and relevance of ministry, to establish and expand their peer networks, and to give them practical tools for navigating the road ahead. The second track, Next Frontiers, focuses on mid-career pastors who seek renewal and wisdom as they consider new possibilities for service, whether in their current positions or new posts. Both tracks provide ministers with companionship and counsel, offering robust mentoring opportunities with peers and senior clergy.
Frontiers will welcome its first cohorts in the spring and summer of 2020. Our application process officially opens in mid-2019, but in the meantime we invite inquiries at frontiers@westmont.edu. If your ministry could benefit from the supports Frontiers will offer, please don't hesitate to be in touch.