Mary Ince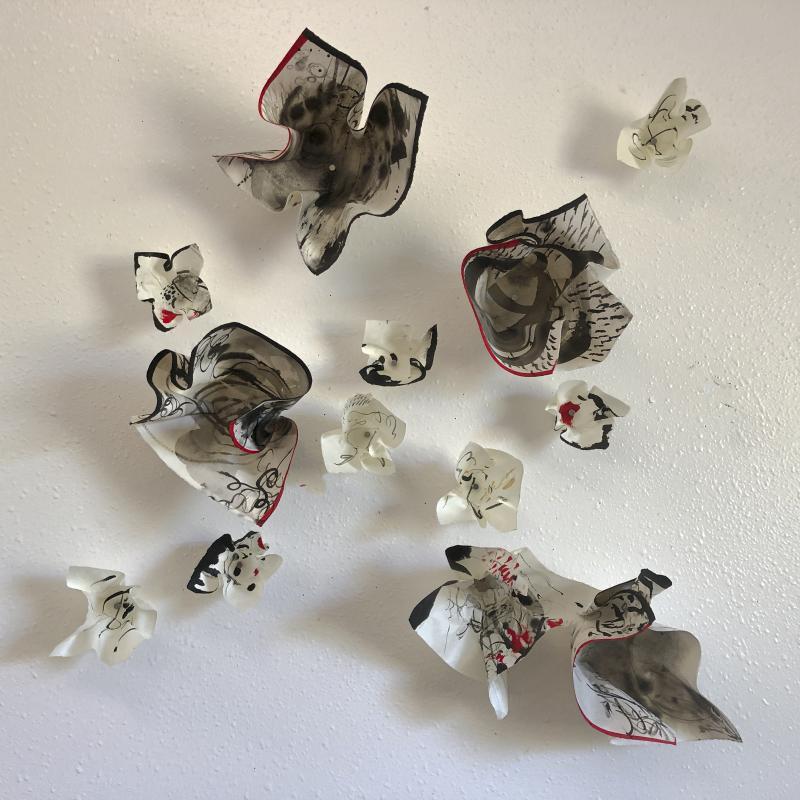 Mary Ince
Merce Dancers
Ink, acrylic, graphite, paper
2020
24"x24"x6"
NFS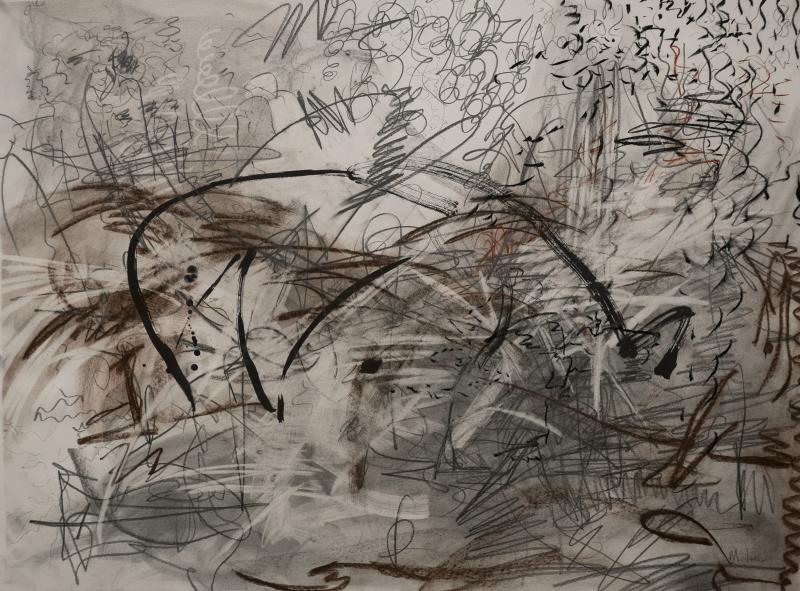 Mary Ince
Auerbach_Blind Drawing
Ink, charcoal, graphite, conte, paper
2019
18"x24"
NFS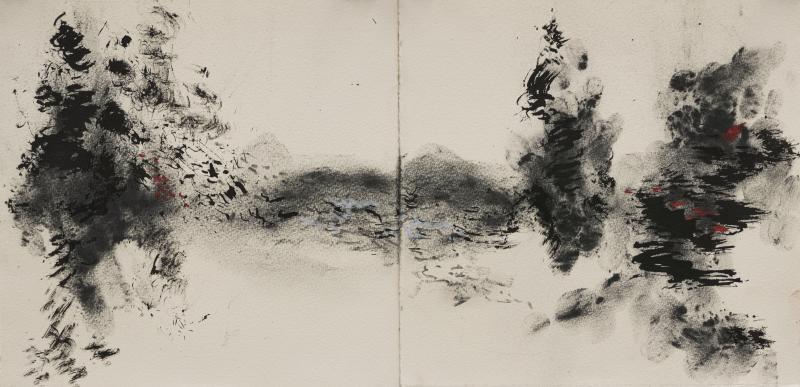 Mary Ince
Auerbach_Piano Trio #1
Charcoal, pastel
2019
8"x16"
NFS
Email museum@westmont.edu for purchasing inquiries
Artist Statement
As I work, I am continually exploring materials. The process, which moves an idea, subject, feeling, or insight, into the work, is equally important. 
The interplay between the impulse to make something and the means I use - paint, pencil, charcoal, ink, color, light and shadow - is at the heart of everything I do. I want to dig into my materials, get my hands dirty, make mistakes, take chances, invent, build, expand, inspect, and otherwise inhabit each piece.
The work develops and marries that opening impulse to the materials and to the process. Exploration may require a series of pieces or may be one of a kind. The pieces range from detailed and accurate renderings to complex and inviting abstractions. 
Immersing myself in the work also feeds and helps develop new ideas, subjects, feelings, or insights, which lead into further work. This work, which may or may not appear related to the pieces that sparked it, is almost always related imaginatively to those earlier explorations.
My current interest lies in cutting edge contemporary chamber music. There is so much mark making quality to the small group presentation of music.
 
Artist Bio
Mary Ince is a visual artist focusing on drawing and printmaking processes. After spending a year in London studying art, she obtained a BA in Graphic Arts with an emphasis on printmaking from the University of Redlands in California. Life events caused her to put her art avocation on hold for many years. Twenty years ago, she re-entered the world of art. She has received many awards and honors in the recent past. During the past 10 years she has been awarded residencies around the United States, as well as Finland and London where she has concentrated on her Visual Interpretation of Contemporary Chamber Music, and Silence Series. She maintains a studio in Santa Barbara. She has actively exhibited in national and international venues.