Patricia Heller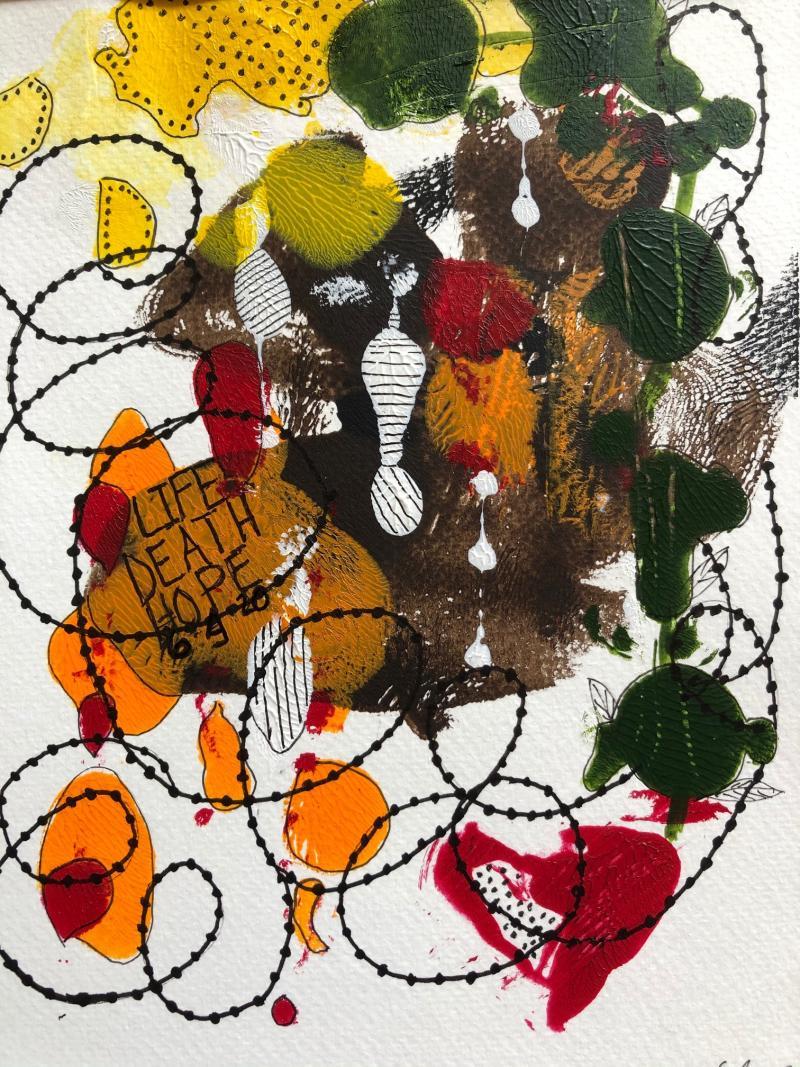 Patricia Heller
Life, Death, Hope 1
Acrylic and ink
2020
10"x8"
$325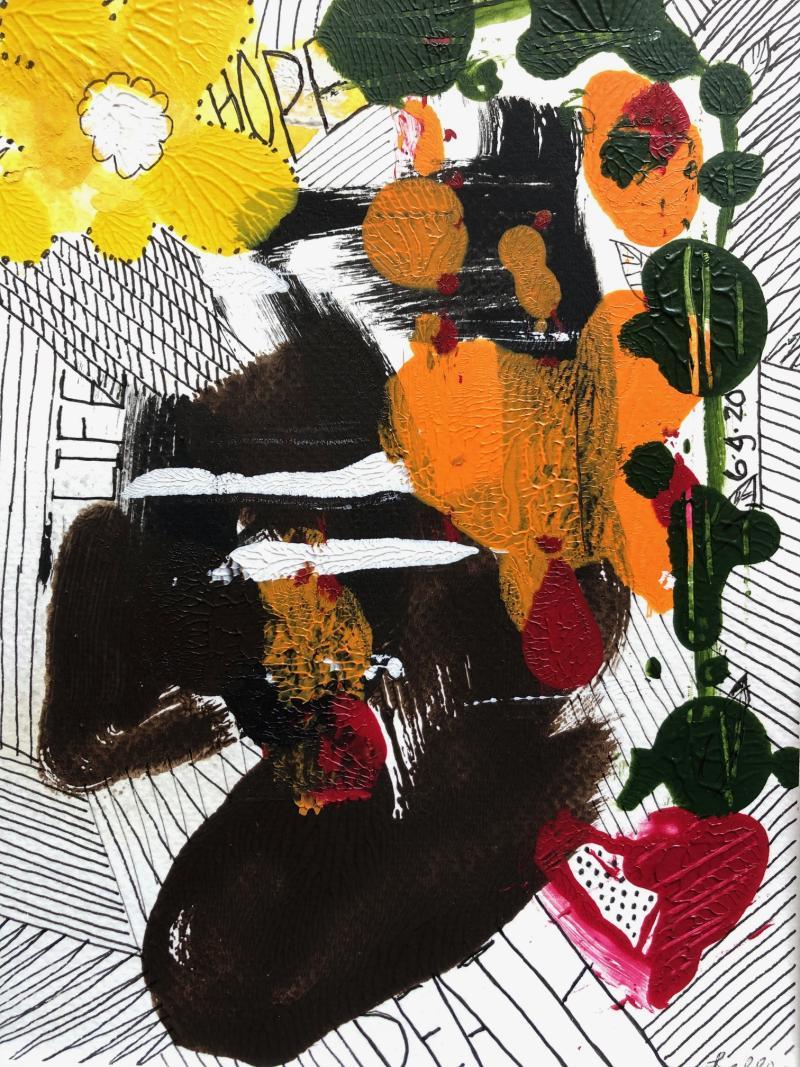 Patricia Heller
Life, Death, Hope 2
Acrylic and ink
2020
10"x8"
$325
Email museum@westmont.edu for purchasing inquiries
Artist Statement
The pieces submitted for this exhibition were created following the death of George Floyd in Minneapolis in 2020. "Life, death, hope" are a result of the swirl of emotions around his death and the hope of change resulting from the peaceful and powerful worldwide protests in which people of all colors participated. They represent repression, restriction, and hope, with a stem of leaves and flowers growing from a heart. The date is the date of his funeral.
Artist Bio
Pat began her professional career as a newspaper journalist at the Los Angeles Daily News and continued with freelance writing for several years. Between 1993 and 2001, she established Heller Vanek Design, featuring hand-painted glassware and other gift items, and painted more than 20,000 pieces with Disney World as her biggest client
In 2001, days after 9/11, she joined the LA County Museum of Art as a major gift fundraiser and manager of 10 volunteer groups. In 2005, she relocated and became Director of Development for the Santa Barbara Maritime Museum and later was recruited by the Santa Barbara Cottage Hospital Foundation during its campaign to rebuild Santa Barbara Cottage Hospital. A member of the Goleta Valley Art Association, she has made art her primary focus since retirement in 2020.