Time & Memory - Tri-County Juried Show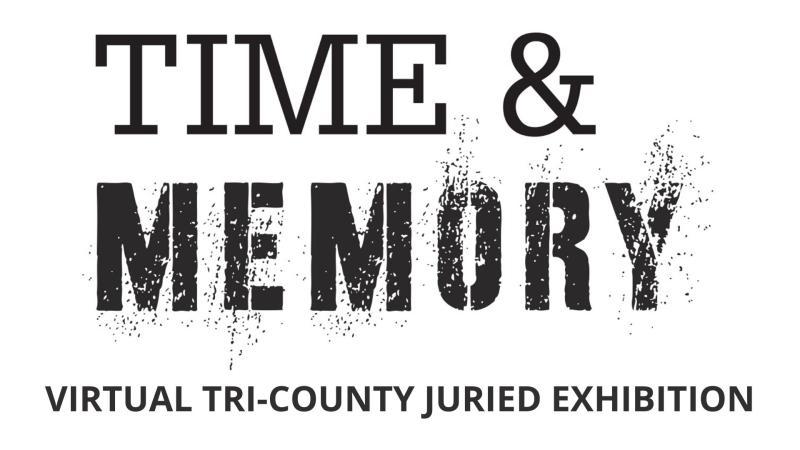 Juror: Christopher Miles, Professor, School of Art, California State University, Long Beach
How to Submit Your Artwork: Artwork submissions will be accepted online beginning on March 16, 2020. On the submission form, all fields highlighted in yellow must be filled out. Entry fees must be paid online at the time of entry using a Visa or MasterCard through our secure site.

Submit your artwork here:  Look for the link for the 2021 Tri-County Juried Exhibition in March of 2021!

Images: You will have the ability to upload a single digital image of each work entered.
Files must be submitted in a JPEG format with a maximum file size of 6 MB (smaller files are acceptable).

Final Deadline for Submission: Thursday, April 16 – 5 pm

Eligibility: This exhibition is only open to artists living and working in the San Luis Obispo, Santa Barbara, and Ventura Counties.

Theme: This year the theme is 'Time and Memory.' This is up to your individual interpretation – you may choose to illustrate the theme literally, symbolically, etc.

Media: All media accepted, including video art and digital painting. No non-original reproductions. Work must be wired for hanging and ready to show in the gallery. 3D work must be "turn-key" and ready to install. Sorry, no installation art.

Size Restrictions: 36" maximum width, 84" maximum height, including frame. 3D works can be up to 3' x 3' x 7'. Works exceeding 36" in width will not be considered for the exhibition and will be excluded from the jury process.

Entry Fee: Artists may submit up to three works and the fees are as follows: $25 for the first entry, $10 for each additional entry. Fee for 2nd and 3rd entry is waived for 2019-20 Museum members. Artists who join the Museum with their submissions will be members for the 2019-20 season (Click here for more information about Museum membership).

Sales: All artwork must be available for sale. The Westmont Ridley-Tree Museum of Art will receive 30% of all sales.

Selection Notification: Applicants will be notified via email 3-5 days after the deadline whether or not they were successful.

Additional Questions? – email museum@westmont.edu or call the museum at (805)-565-6162.