Brendan Murdock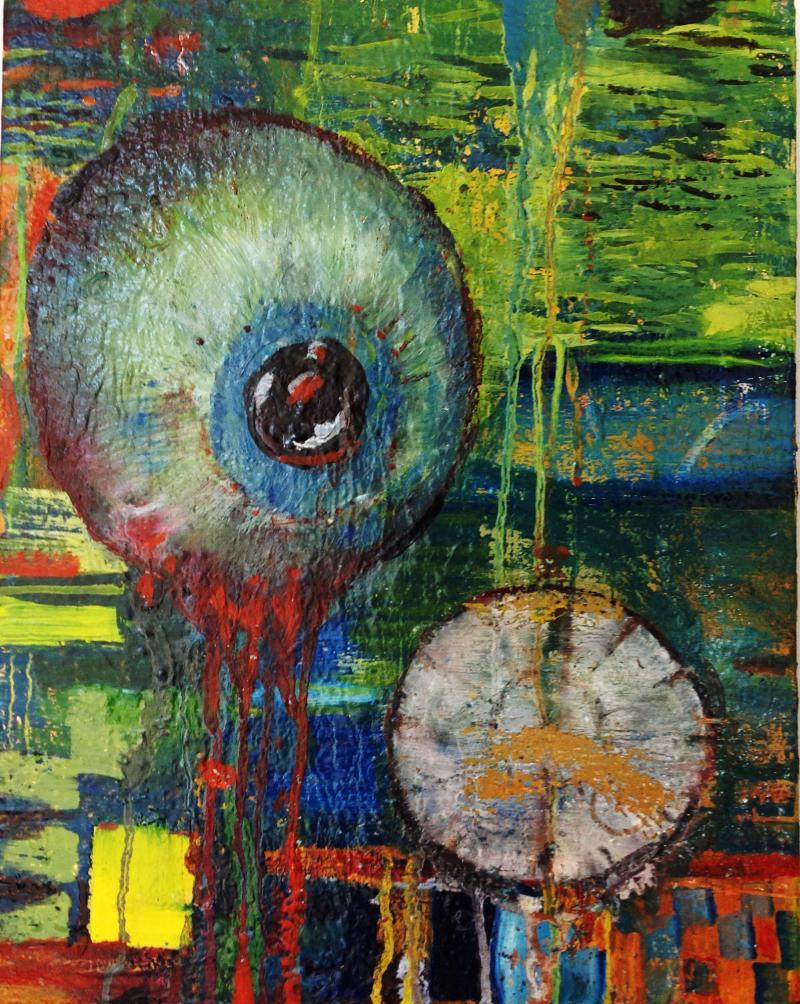 Brendan Murdock
Watch
Oil on linen 
14x11x1.5
2020    
$2,200.00

Email museum@westmont.edu for purchasing inquiries
Artist Statement
The theme "Time and Memory" is a perfect opportunity, given the way our lives have drastically changed by the current pandemic. We are all suffering through and hopefully being galvanized by a state of time, which is radically different for many of us, yet we are all stretched by the same looking glass.
I believe that great art stands alone, without explanation, yet some works warrant such, given the theme and times. 
Watch is just that. We are all in a state of exhausted, bloodshot looking, our eyes wide open. Time has been transformed in a way never seen before. The exhausted watching and waiting is a legitimate expression yet also an emotive call to act.
 
Artist Bio
Brendan Murdock is an artist and art historian who currently works with and teaches individuals who have somehow been impacted by trauma: mental, physical, and circumstantial. Most of his students or clients are adversely affected by a diagnosis. This is not to say that they are at all defined by such. Aside from private clients, he facilitates transformation through art at the Mental Wellness Center in Santa Barbara. He also presents, speaks, and collaborates at universities and thematic forums, shows, and other ongoing events. He participates adjunctly with the William James Association, an organization serving both the incarcerated and previously incarcerated.
A former Professor of art, art history, and graphic design, he is now much more humbled by the talent he continues to discover in his student work. He is at times critical of the current dialogue about "outlier art", a term that allows professional artists (those that make a living form their work, teaching, and grants) to commodify and benefit from those that don't have formal training, are self-taught, or don't hold a degree. This is not always the case. In fact, we have come a long way from the "art of the insane", coined by Hans Prinzhorn. Brendan had the good fortune to see this collection while living and teaching in New York, and was profoundly impacted by it. Brendan's own art is influenced by the community he serves in a way that is both humbling and gratifying.