Don Zimmerman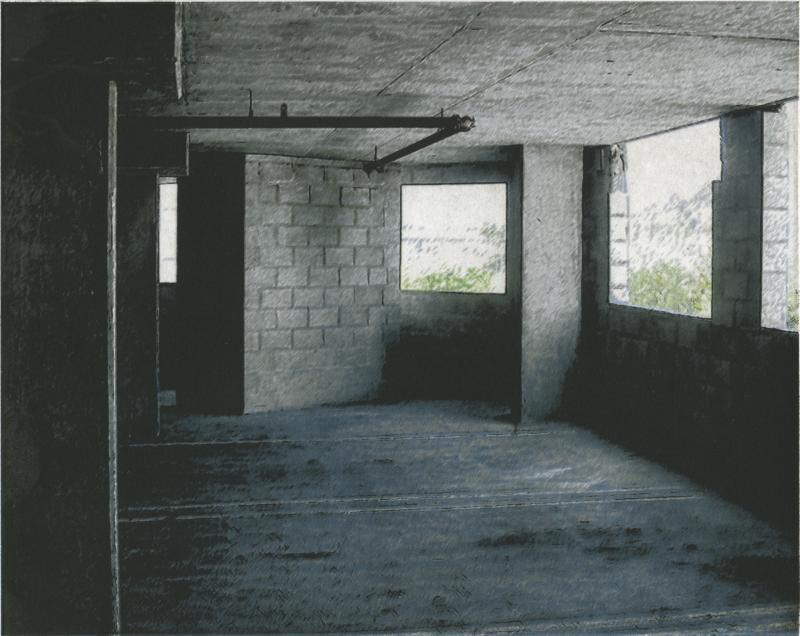 Don Zimmerman
Places Once Seen #3
Polymer etching on digital print
17x20x.75
2018
$200.00 Unframed, $325.00 Framed

Email museum@westmont.edu for purchasing inquiries
Artist Statement
Artists working in collage and assemblage collect various objects found in everyday life – scraps of paper with interesting writing, a twig, discarded parts of machinery, electronics – a gamut of interesting things. They are interesting because – in the artist's vision – they are elements of an image to be shaped by eye and hand into works of art.
I look at everyday scenes that offer elements that, by lens, computer, and etching press, can be shaped into works of art, images that say something that perhaps was not resident in the shapes, colors and configurations initially captured by the camera.
I use my original photographs as a point of departure, digitally manipulating them - rearranging, recomposing, and re-coloring (often by hand, or by use of digital color fields) - in order to move the image beyond the photograph. I explore the intersection of traditional and modern technologies of image making, creating hand pulled, limited edition intaglio prints. 
Artist Bio 
I retired from UCSB after 40 years of teaching, research, and academic administration. My degrees were in Sociology, but as I became interested in art I took classes at Santa Barbara City College Continuing Education and audited art courses at Westmont College.
My primary medium is printmaking, using a combination of photopolymer etching, dry point, and digital prints, I have exhibited in a number of group shows from 2003 to the present at the Architectural Foundation, Atkinson Gallery, Bronfman Jewish Community Center, Central Coast Printmakers Annual Show, Channing Peake Gallery, Faulkner Gallery, Gallery 855, Ojai Art Center, San Luis Obispo Art Center, and the Santa Barbara Printmakers.
I have received two best of show awards and five honorable mentions for my work.