Frances Reighley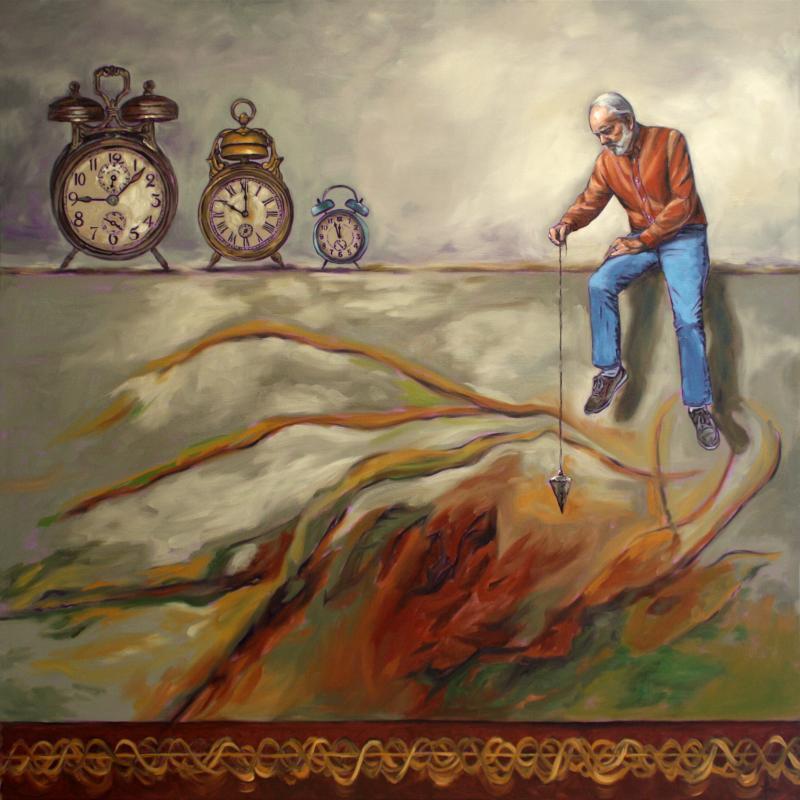 Frances Reighley
Finding the Way
Oil
30x30x1.5
2020
$893.00

Email museum@westmont.edu for purchasing inquiries
Artist Statement
I'm often asked how I come up with the ideas for my paintings. All I can say is that the images just come; they seem to be seeking a place to live. If I don't put them on a canvas, then they wander around inside my head…waiting. They just won't go away! I use a colored ground to start each painting, usually violet. Outlining is my security blanket that keeps me on track. Playing with color, light and shadows intrigues me. My hope is that my paintings will invite the viewer to come closer - smile perhaps - or look intently and listen to the gentle whisper of a story.
Artist Bio
Frances is best known for her quirky sense of humor which often finds its way to the canvas. She grew up in Santa Barbara County, which may explain a few things. Her training started with a paint-splattered easel in kindergarten and continued years later with a Masters in Art Therapy at the University of Louisville. Frances is the Vice President of the Santa Barbara Art Association; she is also a member of the Goleta Valley Art Association. She lives and plays daily in Goleta with her husband Mike and their adorable dogs Zella and Kayden.  
For more information visit Frances' website at www.frastudios.com.