Holli Harmon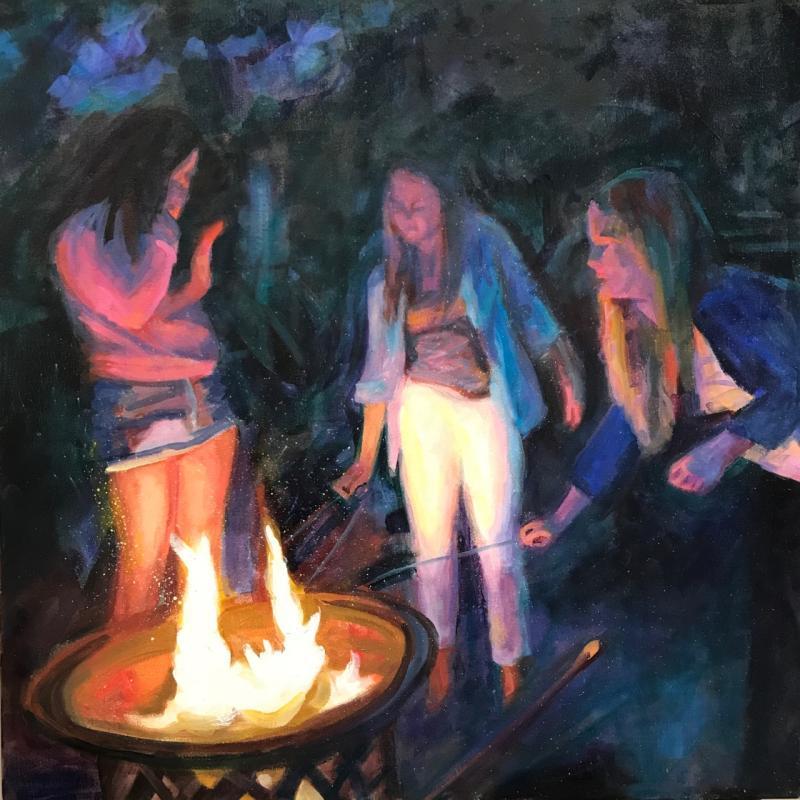 Holli Harmon
Campfire Girls
Oil and cold wax on canvas
24x24
2019
$2,300.00

Email museum@westmont.edu for purchasing inquiries
Artist Statement
I find myself to be a contrarian at times, so as a painter, the description of a "contemporary traditionalist" is fitting. My work revolves around human experiences that are connection points between different cultures and generations set in iconic California imagery. My paintings are material records of these places and people.
I don't want you to lose sight that the painting is an object by itself. This material record is only paint on a surface. I continually experiment with the paint and surface and texture, so that it has a life separate from the subject it describes. The image is not photorealistic, but rather painted by any means necessary, whether it is impasto paint with palette knives and cold wax or thin glazes of color.
I can share this imagery honestly, because it is the one I know. Through a personal lens, I discover and re-tell themes that make up our human experience. They are always found on the edge of our own personal borders of space and time.
 
Artist Bio
Holli Harmon is an artist living in Santa Barbara, California. Her work revolves around the human experiences that are the connecting points between different cultures and generations. These universal themes of human nature are set in iconic California imagery. She is both a painter and printmaker. Her paintings and projects have found homes in museums and collections that focus on the California region.