Justin Sorensen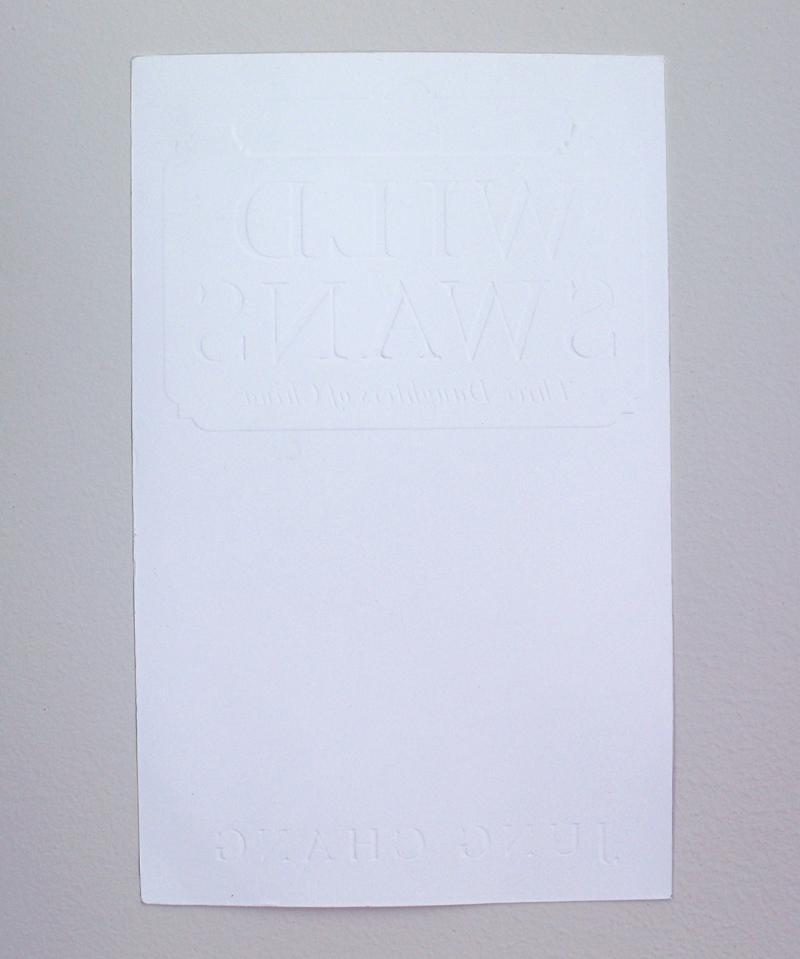 Untitled (Wild Swans) 
Paper (book cover)
2018
20.95 x 13.33 cm   

These works were made over the course of several months and utilize found objects, images, words, and ideas. They were made in response to a trip that lasted a little over two weeks. Trying to understand a culture with a complicated history is not an easy task, especially since one's experience with that culture is inherently limited. Shortly after arriving in Beijing, I realized that I was immersed in a reality that I couldn't see where the truth was buried beneath projections. My time in the studio started with this realization.

For Untitled (Wild Swans) I removed the cover from the book, turned it around, and hung it on the wall to struggle with what it meant to bring the story with me to China while leaving the book back home in Ohio.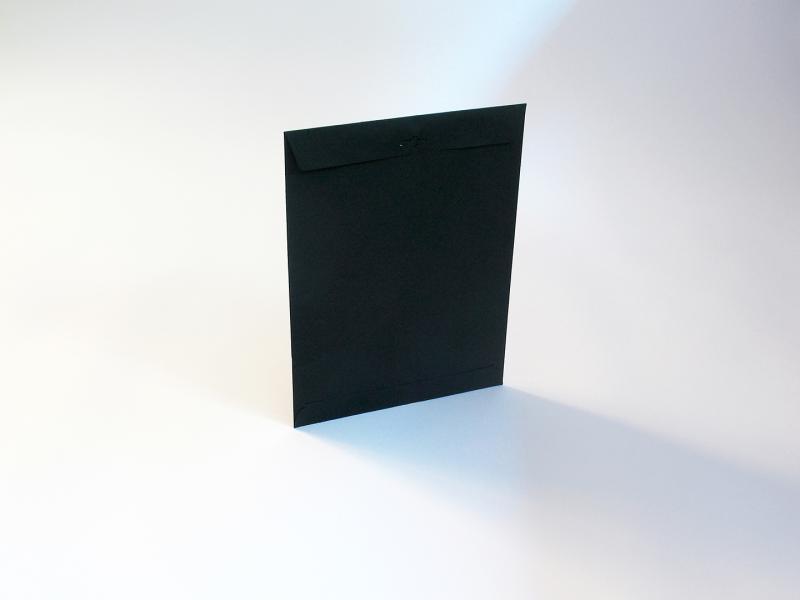 A Quiet Orbit 
Envelope containing eight Xerox prints on shelf
2018
30.48 x 22.86 cm  

To create A Quiet Orbit I went online and found eight photographs that depicted each phase of the moon, sourced from a search engine that is currently blocked in China. I printed them out and placed them in a black envelope that was then sealed, never to be opened. The envelope containing the prints is placed on a shelf, installed close to the ceiling requiring you to look up to view the piece. But the viewer can only see the black envelope. While the envelope contains documents—photos of the moon—the documents are perpetually "eclipsed." The information exists, but our growing reliance on search engines for information today prevents the exercise of other faculties required for knowledge and understanding.

A Quiet Orbit and Untitled (Wild Swans) are intended to question our capacity to understand a situation through media as opposed to experiencing something firsthand. Because media can oftentimes condition experience, it's difficult to discern truth from fiction.
—Justin Sorensen
   
---
About the Artist
Justin Sorensen is Assistant Professor of Art at Mount Vernon Nazarene University in Mount Vernon, Ohio. Originally from northwestern Pennsylvania, Sorensen received his B.F.A. from Kutztown University (Kutztown, Pennsylvania) before completing his M.F.A. at the Rhode Island School of Design (Providence, Rhode Island). His work has been shown extensively in exhibitions throughout the United States, as well as internationally in Canada and Japan. His expanded studio practice explores perceptions of time, religion, history, and nature at the intersection and overlap of performance, sculpture, photography, and drawing.