Lori Call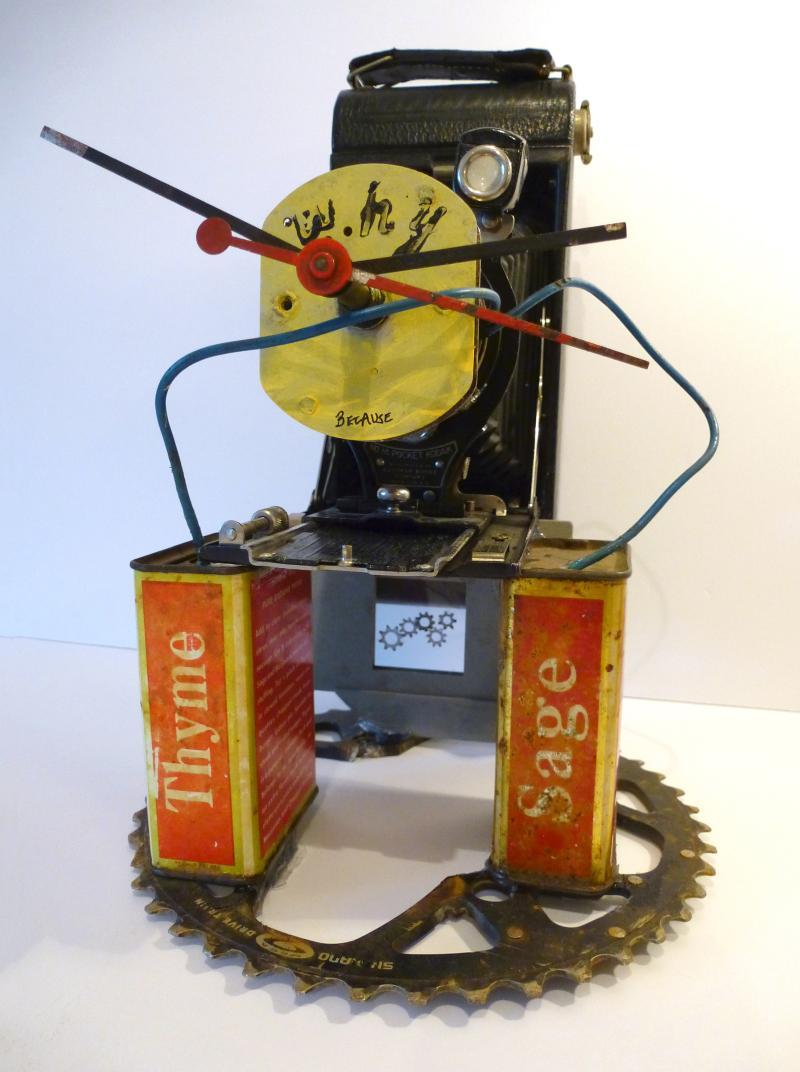 Lori Call
Developing Wisdom Over Ti(hy)me
Assemblage 
12x7x8
2020
$425.00
Email museum@westmont.edu for purchasing inquiries
Artist Statement
I love to explore and learn new things. I have always idolized the so-called "Renaissance person." I resonate with the idea of seeking to understand how things work and then love to find the commonalities of those perspectives applied in other situations and forms. I tend toward unearthing fundamentals upon which to construct and communicate new thoughts and tangible items. I like to deconstruct/reconstruct, often with a twist.
I am often accused of being too literal, and my art sometimes reflects that. Some of my favorite work is in what I would consider a series of pieces reimagining and re-presenting common phrases and terms in visual form. My work in toto is extremely eclectic. I am drawn to vintage items and images, but also love strong graphic images that bridge history. 
I feel compelled to create, as I believe my Creator intended, equipping me with certain skills, a multitude of ideas, and an enormous amount of passion.
Artist Bio
During my entire life, I always opted for arts and crafts, music, and drama classes over other electives in school and in my free time. I have been involved in music since five years old as a pianist, vocalist, and then a Musical Theatre major in college. As an adult, I wrote, cast, directed and acted in dozens of dramas for Protestant worship services, and published two works. Since a child, I have collected hobbies (and all the "stuff" that goes with each one!). Though not a trained visual artist, I have, until recently, engaged less in the painting and drawing arts, and more on the crafts side of things, becoming more or less proficient before being distracted and lured by the next. Collage and assemblage became my passion about four years ago. My work has been accepted into more than a dozen local art exhibits and galleries since then, and I gained entry last year as a member of the Santa Barbara Art Association.