A. Michael Marzolla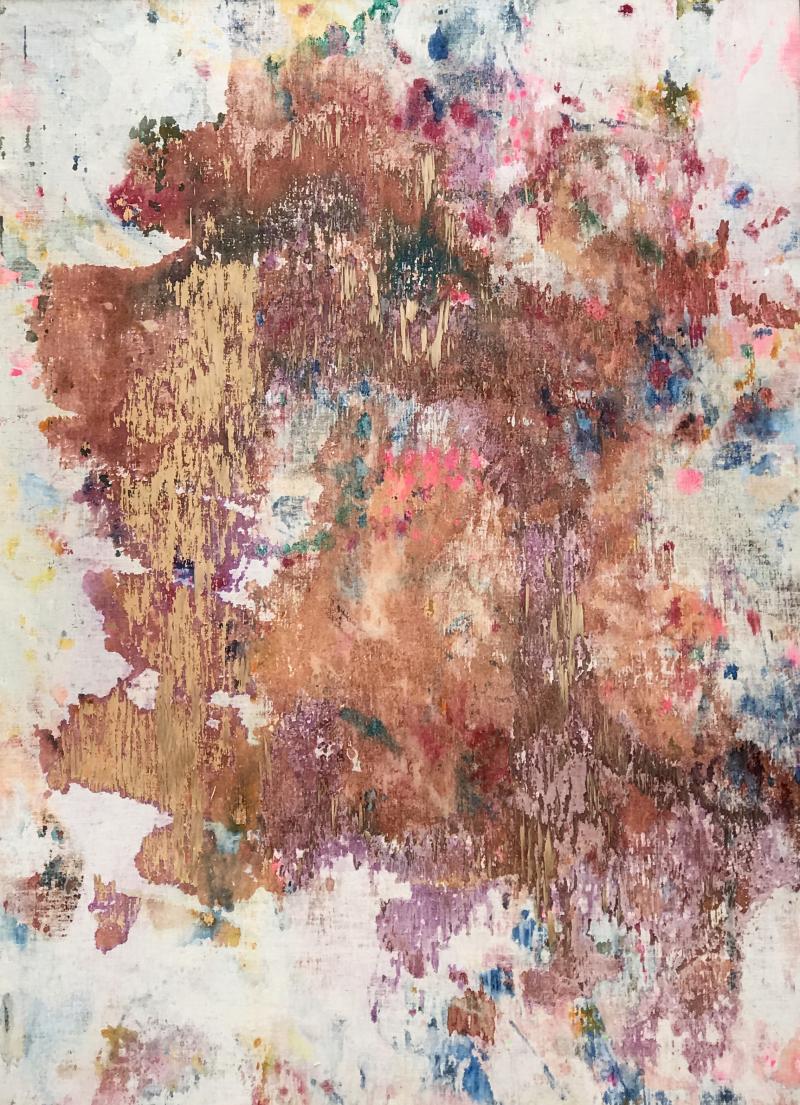 A. Michael Marzolla
With the Grain
Mixed media on canvas
48x36x2
2018
$6,000.00

Email museum@westmont.edu for purchasing inquiries
Artist Statement
I have a fascination with color, light, space, shape, movement, and the creative process. I'm always learning to look and learning to see. I love expressing my life experience through abstract expression. This best describes why I make art. I'm an inspired eclectic.
Artist Bio
I inherited the motivation to paint and draw from my mother, who was an art student. I also had many ancestors who were painters and designers. As a child, I drew and painted. I moved on to cartooning and illustration in middle school in Rome, Italy. Back in California, I majored in art at Humboldt State University, graduating in 1973.
I entered the Peace Corps in 1973 and served in Guatemala until 1977. I continued to sketch and draw in an environment rich in color and experience. My assignment included developing educational illustrations and cartoons.
After the Peace Corps, I went on to graduate school at UMass in Amherst, Massachusetts, majoring in nonformal international education. This led me to work in Lesotho, in Southern Africa, with a local community education organization.
I retired from a 30-year career with the University of California in 2011. I'm now back to excogitating: creating art full time.