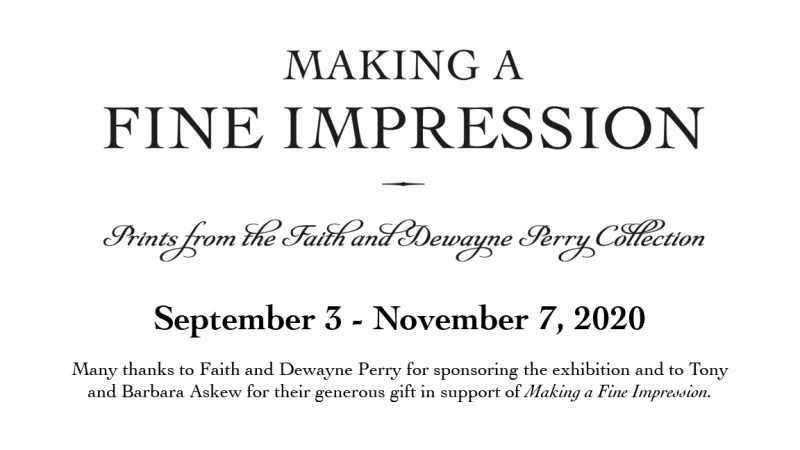 Faith and Dewayne Perry are an erudite couple with interests in humanities, science, music, and the fine arts.
They met at Westmont College where they graduated in the class of 1962. American Federal decorative arts began their collecting passion and from there, they became knowledgeable collectors of ceramics, pastel landscape paintings by Texas artists, musical scores, rare books, and more. 
The primary focus of their print collection has been on sixteenth to eighteenth-century Old Master prints created in the Netherlands, Italy, France, Germany, and England. As their collection grew, they expanded to include Etching Revival prints as well as a few modern and contemporary works.    
Making a Fine Impression: Prints from the Faith and Dewayne Perry Collection presents highlights from the larger Perry print collection and represents the breadth and quality of works they have collected. We are grateful to Dewayne and Faith for sharing these prints with us and for sponsoring the catalogue, which accompanies the exhibition.