Patrick McGinnis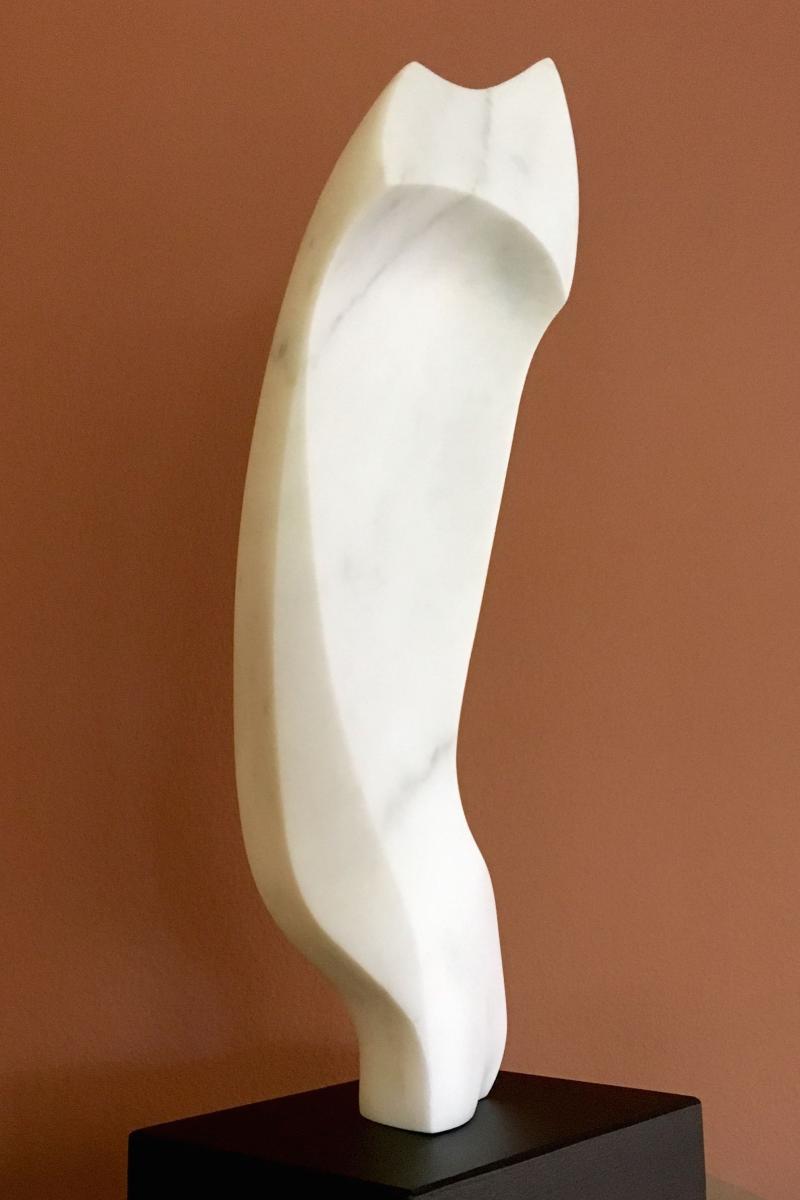 Patrick McGinnis
Embrace
Carrara marble, wood
2019
21"x8"x6"
$2,500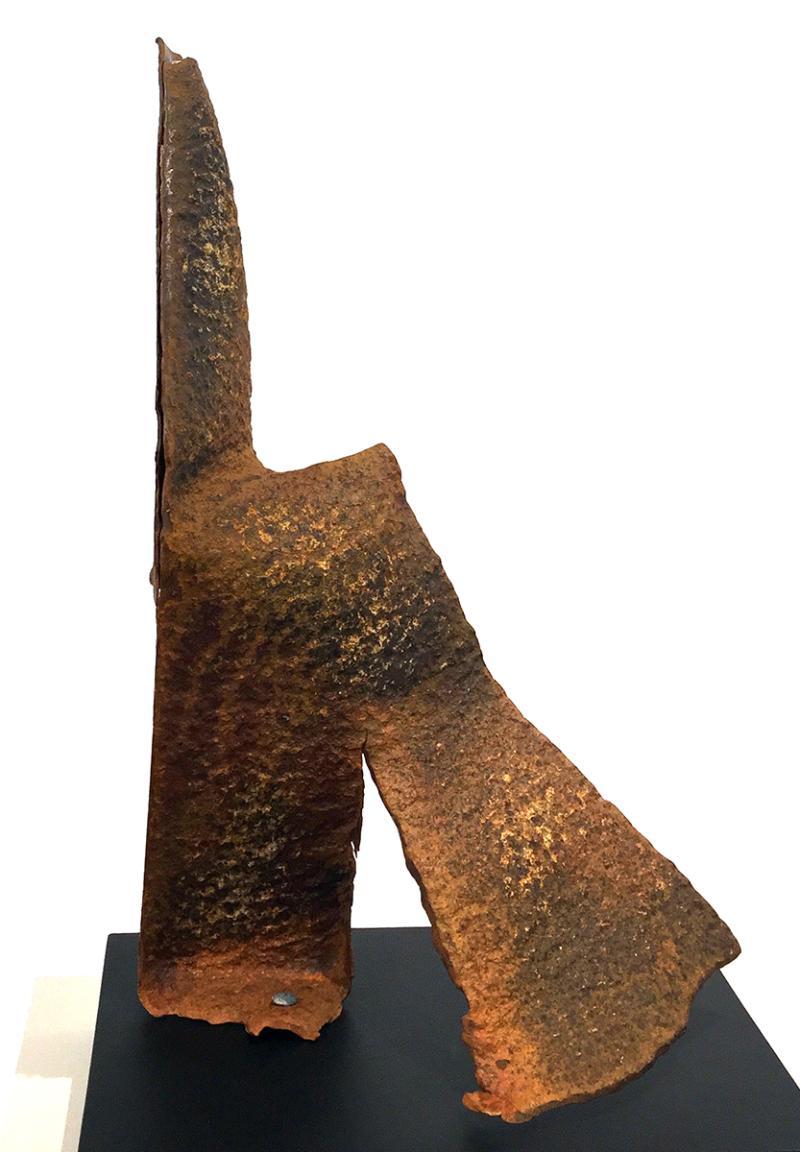 Patrick McGinnis
Blade Runner #20725D
Steel, wood
2021
30"x18"x11.8"
$1,000
Email museum@westmont.edu for purchasing inquiries
Artist Statement
My current work explores process, texture, and form. I use stone, steel, cast bronze, and fiberglass resin with found objects periodically making an appearance. Sculpture is very tactile, feeling the tools cutting and forming the materials, seeing the forms emerge. Bio-morphic forms are a ground I return to with journeys of thought into the organizing/disorganizing principals of contemporary life. With sculpture, I explore motion, tension, and curiosity.
There is an image component I explore in each of the sculptures. These works use the language of abstraction but are an attempt to fix fleeting ideas in material form. I think of them as paradoxical thought experiments that might throw light on a post internet context.
My artistic influences: Barbara Hepworth, Henry Moore, Louise Bourgeois, Tony Cragg, among others.
 
Artist Bio
Patrick McGinnis transitioned into art as a continuation of his technical career. Aesthetics have always played heavily in his work, whether creating an aerospace component or an analytical instrument.
Member of SBAA, Abstract Art Collective, 10 West Gallery, LA Art Association.
Pat has exhibited his artwork at:
10 West Gallery
Atkinson Gallery
Elverhoj Museum of Art & History
Faulkner Gallery
Gallery 113, Santa Barbara<
Gallery 825, Los Angeles
Impact Hub Pop Up Show
Bronfman Family Jewish Community Center
Karpeles Manuscript Museum
Santa Barbara Maritime Museum
Westmont Ridley-Tree Museum of Art
San Luis Obispo Museum of Art
Gallery Los Olivos
Tennis Club Santa Barbara Gallery