RT Livingston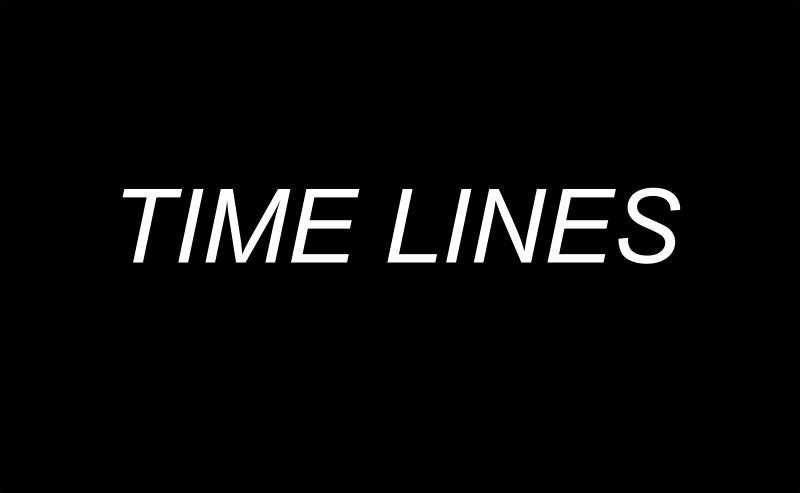 RT Livingston
TIME LINES
Video (to view the video visit RT's website)
2020
$200 each - Archival prints of individual video frames, unframed

Email museum@westmont.edu for purchasing inquiries
Artist Statement
TIME LINES, a 4 minute 39 second video, unfolds how our everyday language is filled with references to time. Written phrases, using the word time, scroll across the screen in metered fashion.
TIME LINES is an example of a counterpoint between the visual and the audible. Two sung phrases repeat themselves throughout as a metaphor for nature's cyclic rhythms. One, 'time is a man-made illusion' speaks to the very nature of time itself. The other, 'time flows, we swim through it' lulls us along. 
White text, against black background, scrolls across our field of vision keeping time with the voice. Our focus can easily shift from the visual to the audible. We drift, much like we drift in and out of our lives. 
Artist Bio
RT Livingston is a conceptual artist living and working in Santa Barbara since 2006. Before that her life centered around the New York art world. Her oeuvre ranges from painting to sculpture to camera arts to installation to performance to writing to whatever grabs her attention. "The medium that strikes me as the best way to get a point across, is the one I choose. If art is about nothing else, it's about communication." With studios in Soho, Tribeca, The Springs-East Hampton, and Woodstock-New York, she has continually pushed the envelope by melding her vision with her voice. She continues to do so today. Livingston's extensive archives are now part of the UCSB Library's Special Collections.