WB Eckert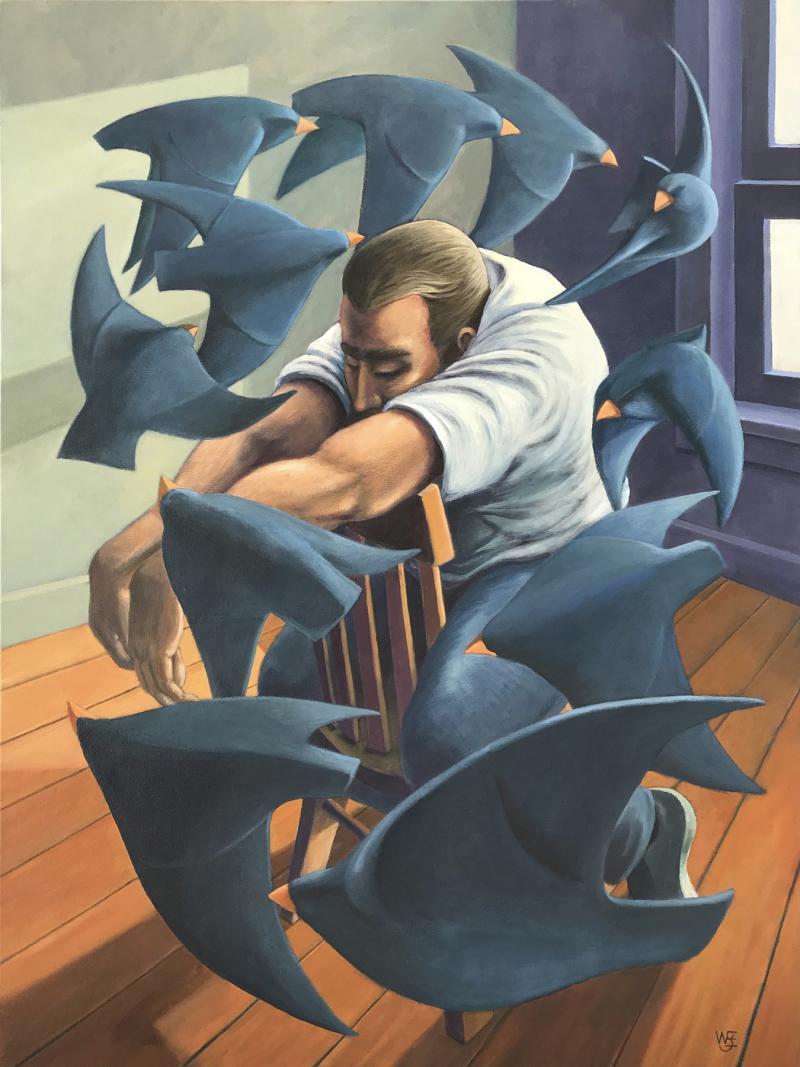 WB Eckert
The Other Day
Acrylic on canvas
40x30x1.5
2019    
$3,800.00
Email museum@westmont.edu for purchasing inquiries
Artist Statement
I'm fascinated by the grace and flowing elegance of the day-to-day elements of the world, and the power that they have to elicit deep emotions and feelings of connectedness within us. They offer me a context to meditate on the mysterious connection with that flowing energy, and at the same time, the feelings of somehow being out of place in the midst of it. I enjoy the challenge of using the tools of my craft to put visuals to that mystery.
Artist Bio
WB Eckert is a lifelong professional artist/designer and photographer with diverse professional experience in a wide range of media from fine arts painting and printmaking to photography, the graphic arts, and three dimensional design. His current full-time focus is on painting, with acrylics as his medium of choice. 
His work is notable for his striking use of color, bold sweeping shapes and themes, and meditative atmosphere. He attended the University of California, majoring in Fine Arts and has shown his work in the Central Coast area over many years. He shared a public working studio at Studios on the Park in Paso Robles for a number of years, and now, in addition to maintaining his own studio, teaches acrylic painting and drawing. His work can be found in collections worldwide.
Born in Yonkers, New York, he has been a resident of Southern California since 1955 and the California Central Coast since 1979. WB Eckert is very familiar with the rhythms and feel of the Pacific Coast and the wine region of the Central Coast area. He currently both resides and works in Paso Robles, CA.