Andrew Roy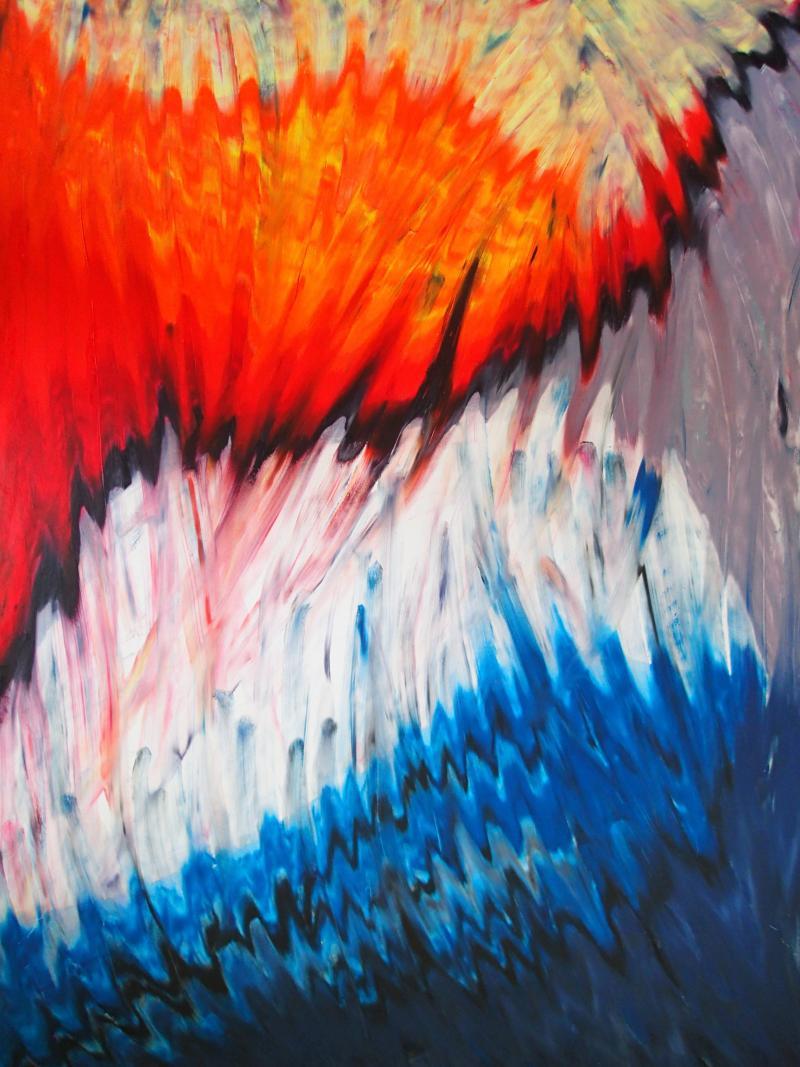 Andrew Roy 
Aspiring
Oil pastel on bristol paper
24x19x1
2019
$1,000.00    

Email museum@westmont.edu for purchasing inquiries
Artist Statement
Like Alfred North Whitehead, I believe that "Art flourishes where there is a sense of adventure, a sense of nothing having been done before, of complete freedom to experiment…." My paintings communicate universally and intensely the desire to explore, feel, and connect.
Drawing upon my deepest experiences, as well as the natural and spiritual world, my art is muscular and intimate at the same time. I am enthralled with the expressiveness of oil pastels and the power of large acrylics. To know my abstract paintings is to look at them with your own personal intensity.
I am honored to share my art with others because, like Picasso, I feel that "Art washes away from the Soul the dust of everyday life."
Artist Bio 
Born and raised in Alaska, Andrew Roy has resided in Santa Barbara since 2012. Throughout his life, Andrew has been informed by intense experiences (such as falling into a glacial crevasse and swimming with penguins in the Galapagos), while traveling in six continents. He brings his lived intensity to his paintings.
Working primarily with oil pastels and acrylics, Andrew's abstract art evokes dreams, memories, joy, passion, despair, nature, longing, change, and beginnings. His use of colors is often described as "exceptional."
A member of the Santa Barbara Art Association and the Abstract Art Collective, Andrew's work is displayed in numerous private collections throughout the United States. His art has also been featured in many Solo Shows; exhibitions in Santa Barbara, Anchorage, and elsewhere; and has won numerous honors. Galleries that have displayed his award-winning art include: Sullivan Goss, Gallery 113, Faulkner, CASA, ArtSEE, Distinctive Art and Framing, International Gallery of Art and Channing Peake, among others.