Jana Julian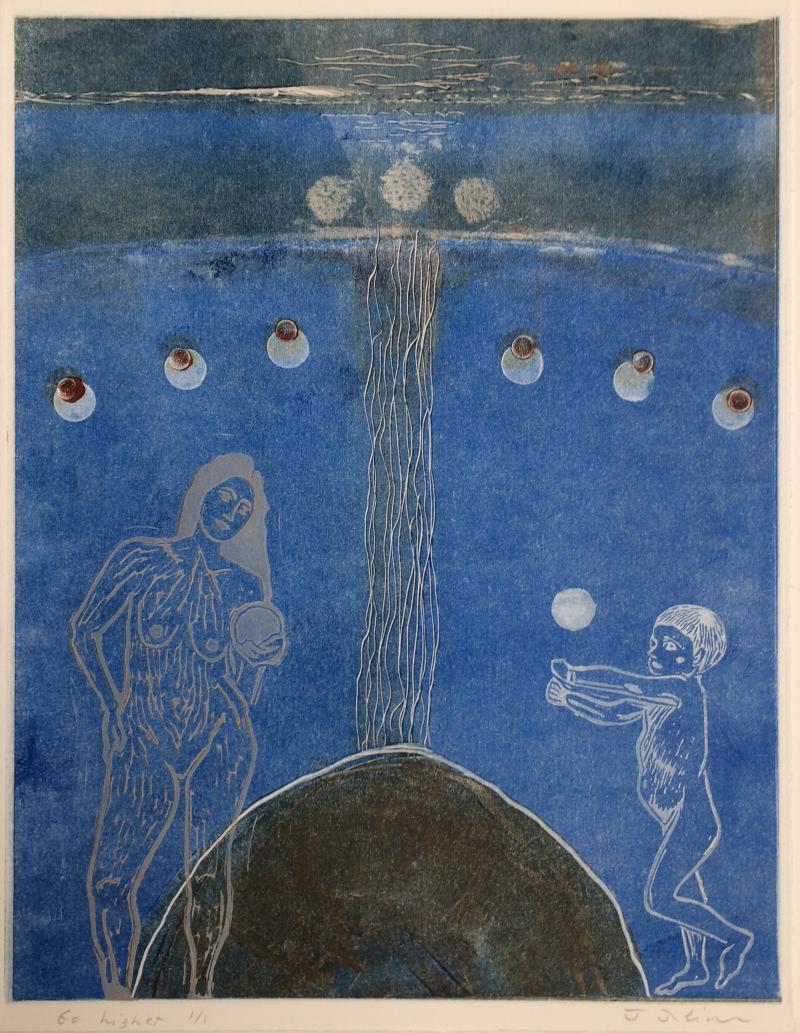 Jana Julian
Go Higher 1/1
Monoprint
11x14
2019
$400.00

Email museum@westmont.edu for purchasing inquiries
Artist Statement
I bring to my visual art an appreciation of the power of order, rhythm, and repetition as well as an eye for the unexpected. In today's chaotic world my images often attempt to create a serene moment.
Artist Bio
Born in London of Czech emigre parents.
Education: Stanford, UCB, UCLA, degrees in Slavic linguistics.
Arts interests: piano, voice, performance world dance.
Collage, papercraft, and increasing printmaking focus since 2010, guided by western and Santa Barbara area artist/educators, especially Siu Zimmerman and Michael McCabe.