Poppy Jewett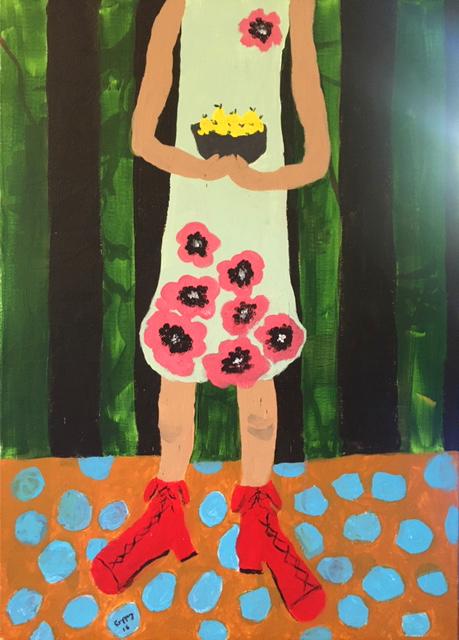 Poppy Jewett
Lemons for Mother
Acrylic
20x28x1
2018
$300.00
SOLD
Artist Statement
I started painting in my mid-30s. I had a big, old home in Minnesota and needed artwork. I couldn't afford to buy any, so I started buying used canvases and did my own painting. I studied books about outsider artists such as Clementine Hunter, Bill Traylor, and Mose Tolliver. They made me feel like I could paint too. 
When I lived in Minnesota I would open up my house and, along with some artist friends, we would sell our art. 
I've had one show at the Good Cup Coffee Shop on State Street in Santa Barbara. 
I moved into a historic home that the artist Carl Oscar Borg lived in back in 2013. He inspires me every day. 
My ideal way to sell my art now would be to open up my home and have shows. 
Because of my work in the hospice field for the past 20 years, painting is a huge part of keeping me balanced, especially when I'm witnessing many sad times for people. My motto is "if my paintings make you smile I've done a good job!"