Stuart Ochiltree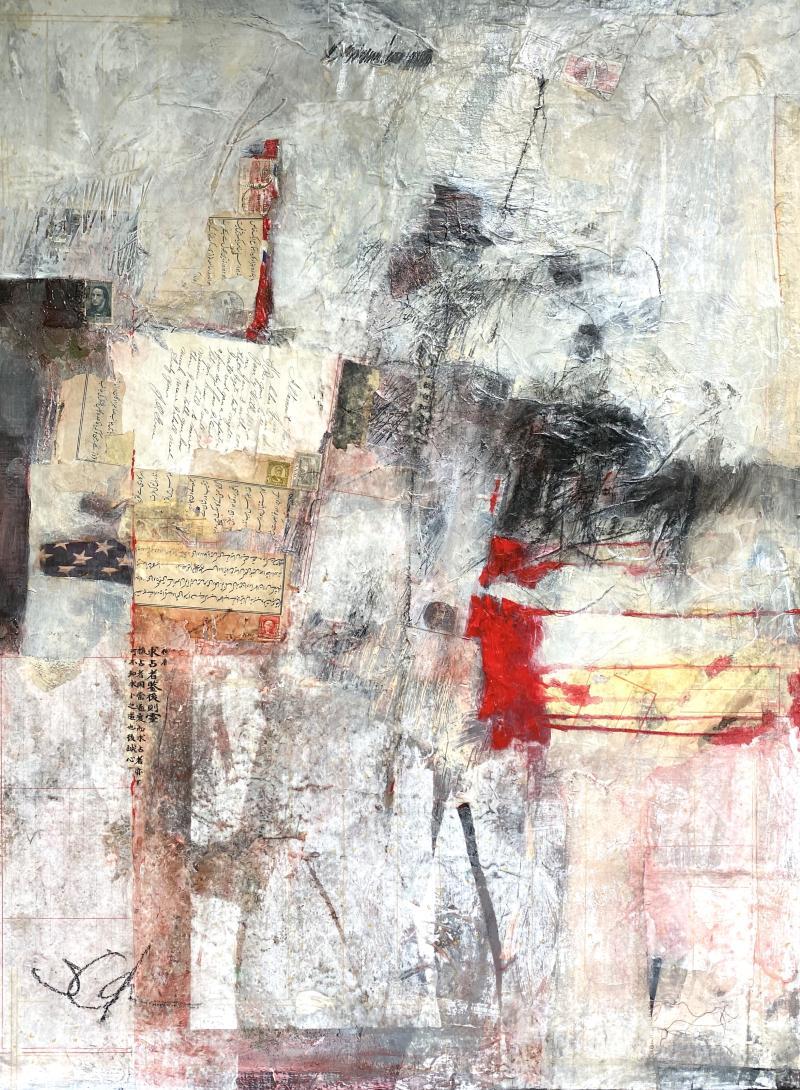 Stuart Ochiltree 
Letters From Altamont
Mixed media and collage on canvas
40x36
2019
$2,000.00 Framed

Email museum@westmont.edu for purchasing inquiries
Artist Statement
My work is evocative of age, cultures, time, and the subtle destruction of material things. It is an integration of intention and accident using collage with Asian papers, vintage letters and calligraphy, magazines, or other materials that evoke memory and wear. Glazes are used to marry past and present materials and images.
Artist Bio
BFA oil painting graduate - University of Illinois. 
Work in permanent collection of University of Richmond art museum in Virginia. Exhibited in galleries in Virginia, Seattle, Ventura, and Santa Barbara.