Susan Owens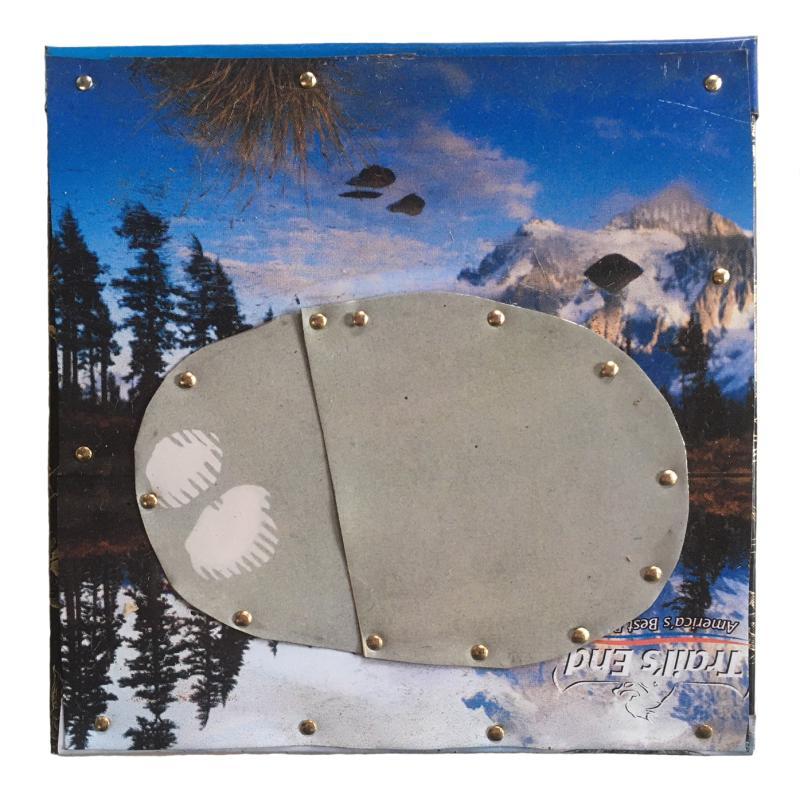 Susan Owens 
No Longer Remembered
Tin collage
5x5x.75
2020
$175.00

Email museum@westmont.edu for purchasing inquiries
Artist Statement
We are surrounded by mass-produced consumer goods and the packaging that contains them. Some packaging design is striking while also functional, a good combination. In particular, I find that a lot of lithographed tin packaging design is quite beautiful.
Hesitant to toss such gems, I repurpose them in my own aesthetic. The image element on food tins is of a size conducive to a small collated piece. Sometimes I add text; though the image is first, printed text provides color and texture, and the phrase I stamp is a design element and subtext.
I strongly feel that we must reduce, reuse, and recycle, and I hope to reflect this through my work.  
Artist Bio
I came to Santa Barbara to attend UCSB, and, like many others, here I am still.
My stash of tin cans that were too beautiful to recycle was growing unwieldy. When Lark Batteau was putting on her Buddha Abides annual show, I decided her 5x5 inch wall of accessibly-priced artwork was a good place to put a tin collage; it turned out that the 5x5-inch format was perfect for presenting the small images found on cans. I showed and sold through that show for many years. I have participated in group shows at SBCC Atkinson Gallery, Westmont Ridley-Tree Museum of Art, CAW (Community Arts Workshop), and most recently had 13 pieces in the Cut and Paste group show curated by Dug Uyesaka at the Arts Fund Gallery in 2018/2019. I continue to show and sell my work at Raoul Store in the Funk Zone.