About History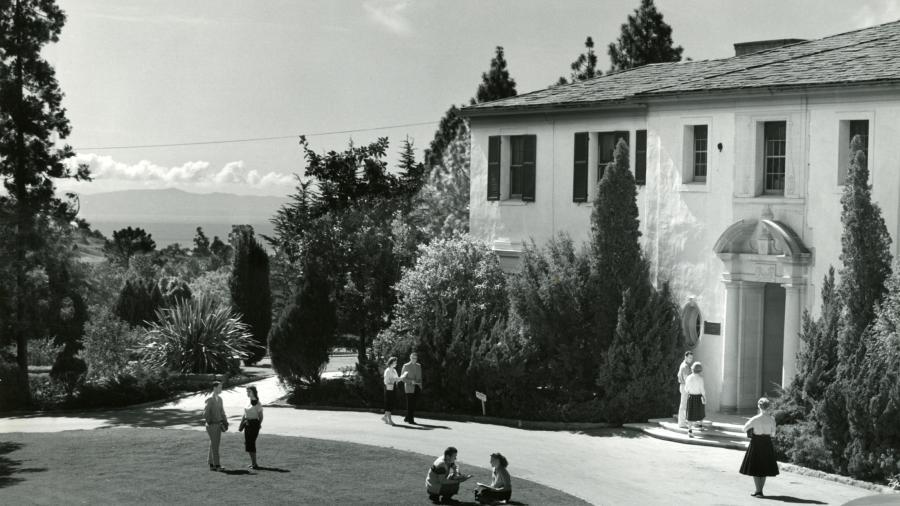 In 1937 Ruth Kerr founded a liberal arts college committed to the historic Christian faith. Wallace Emerson, the first president, envisioned an institution that rivaled the best colleges nationwide, and he set the standard for academic rigor and excellence that still applies.
By 1945, Westmont outgrew its facilities in Los Angeles and moved to the former Dwight Murphy estate in Santa Barbara with its 125 acres and Mediterranean house. Acquiring another property and the former Deane School for Boys completed the campus that features the pathways, stone bridges, and gardens of the former estate.
Achieving accreditation in 1958, Westmont began building its campus in the 1960s, adding nine major buildings. In 1976, the college received approval for the enrollment of 1,200 students. In 2007, the county authorized an updated campus master plan, and Westmont began the first phase of construction in 2008.
In recent years, Westmont has earned increasing national recognition for its academic quality, leadership training and unique emphasis on intellectual, spiritual and personal growth. During his 25-year tenure, President David K. Winter helped the college attract a highly qualified faculty, create a vital Christian community, and make plans for constructing additional campus facilities. President Stan D. Gaede continued this work between 2001-2006. David Winter returned as chancellor and interim president for a year until Gayle D. Beebe became the eighth president in July 2007. His priorities include implementing the master plan and building a strong financial base. He presided over groundbreaking ceremonies for Adams Center for the Visual Arts and Winter Hall for Science and Mathematics in October 2008, which began a period of construction that will include up to five buildings and new athletic fields.
Presidents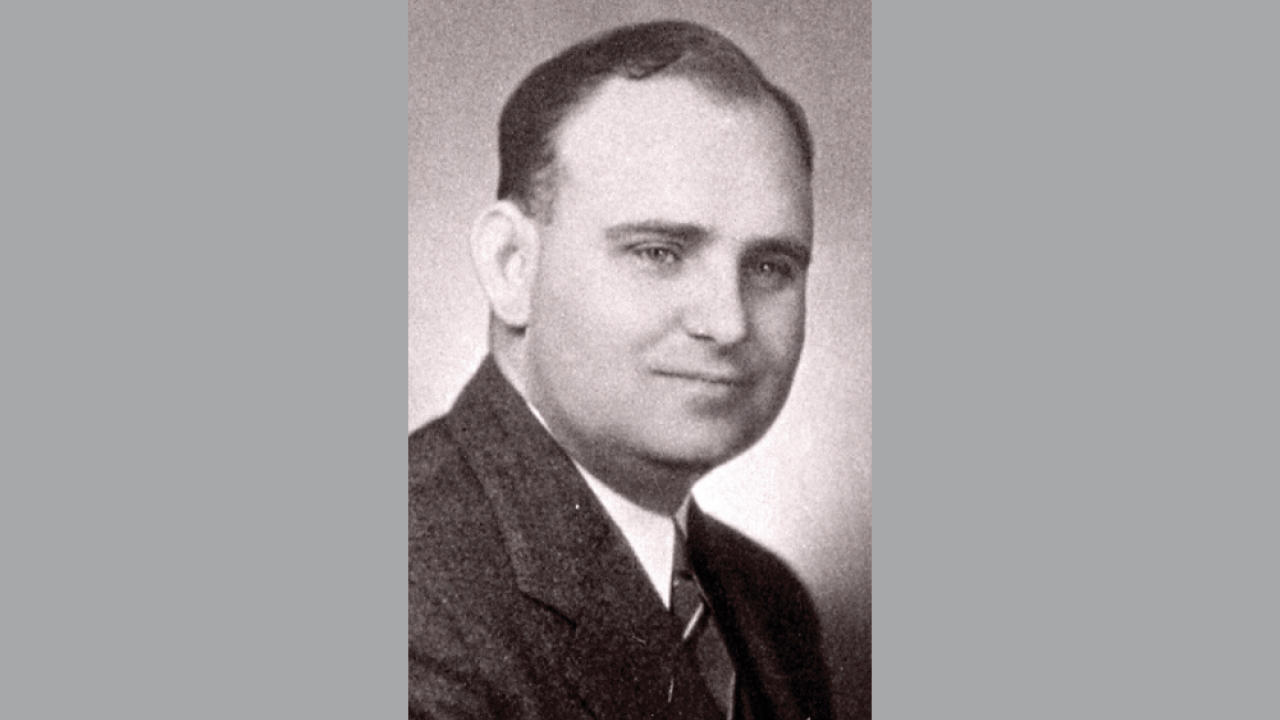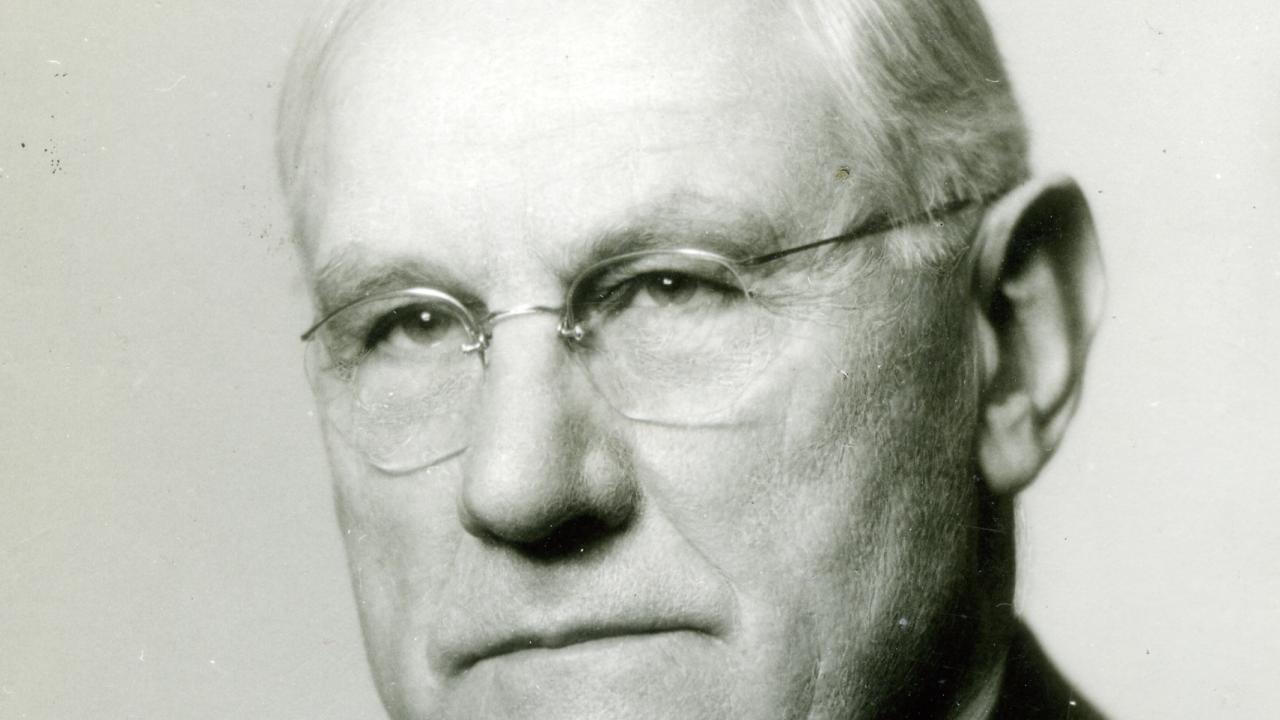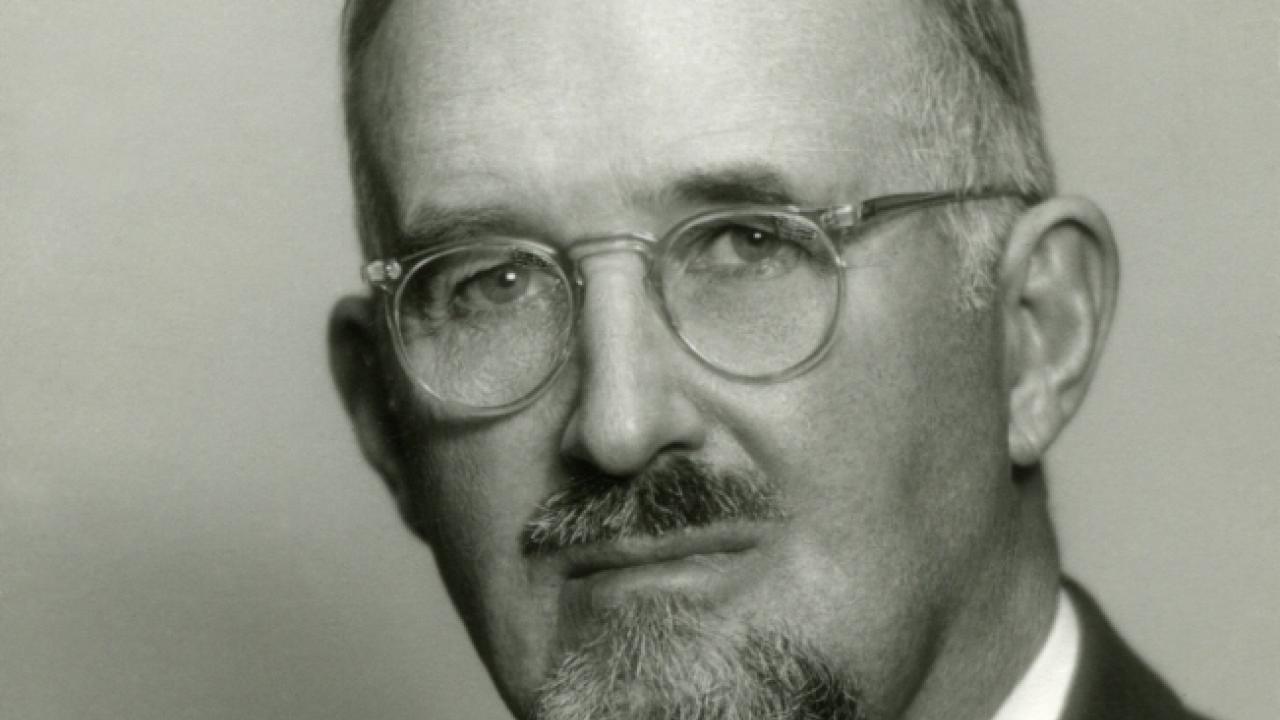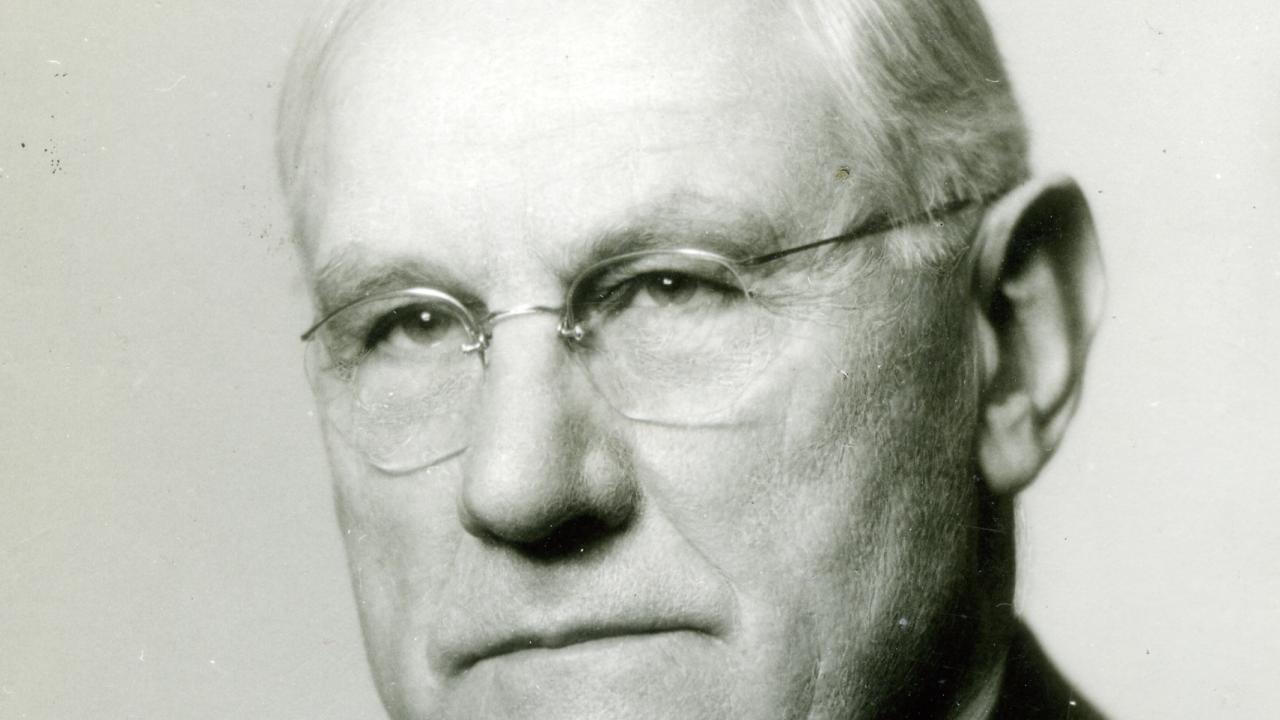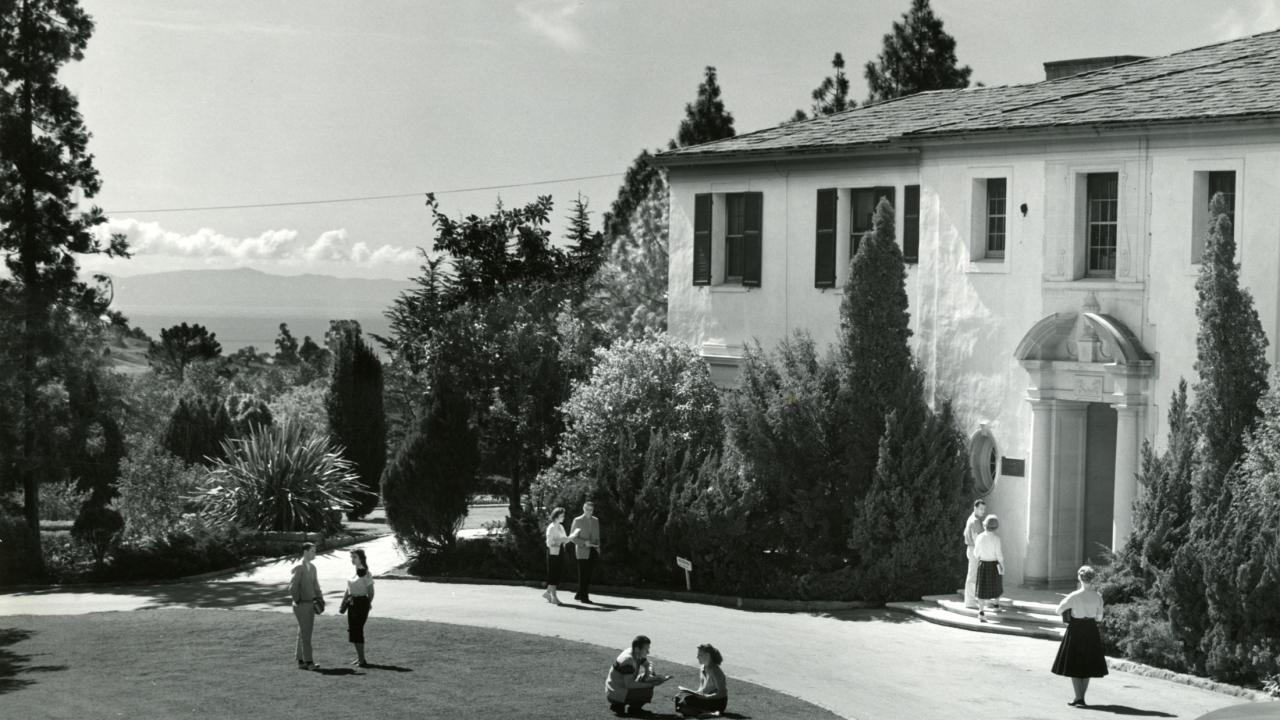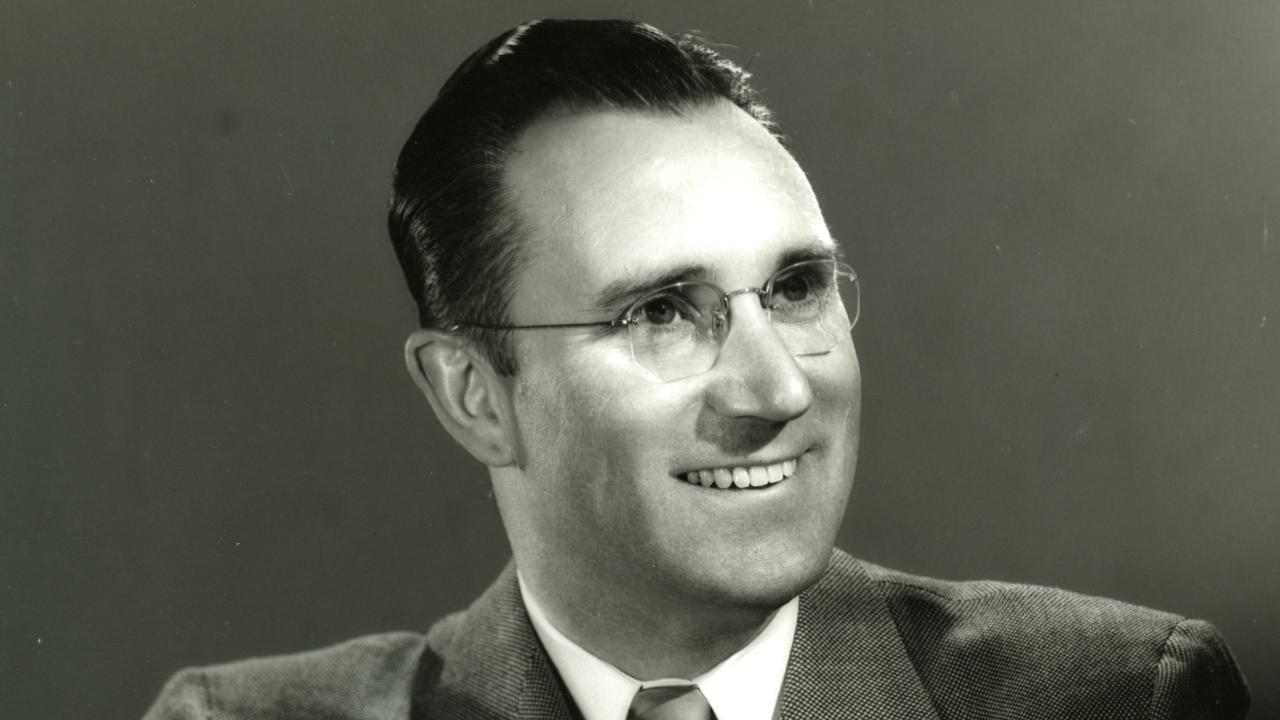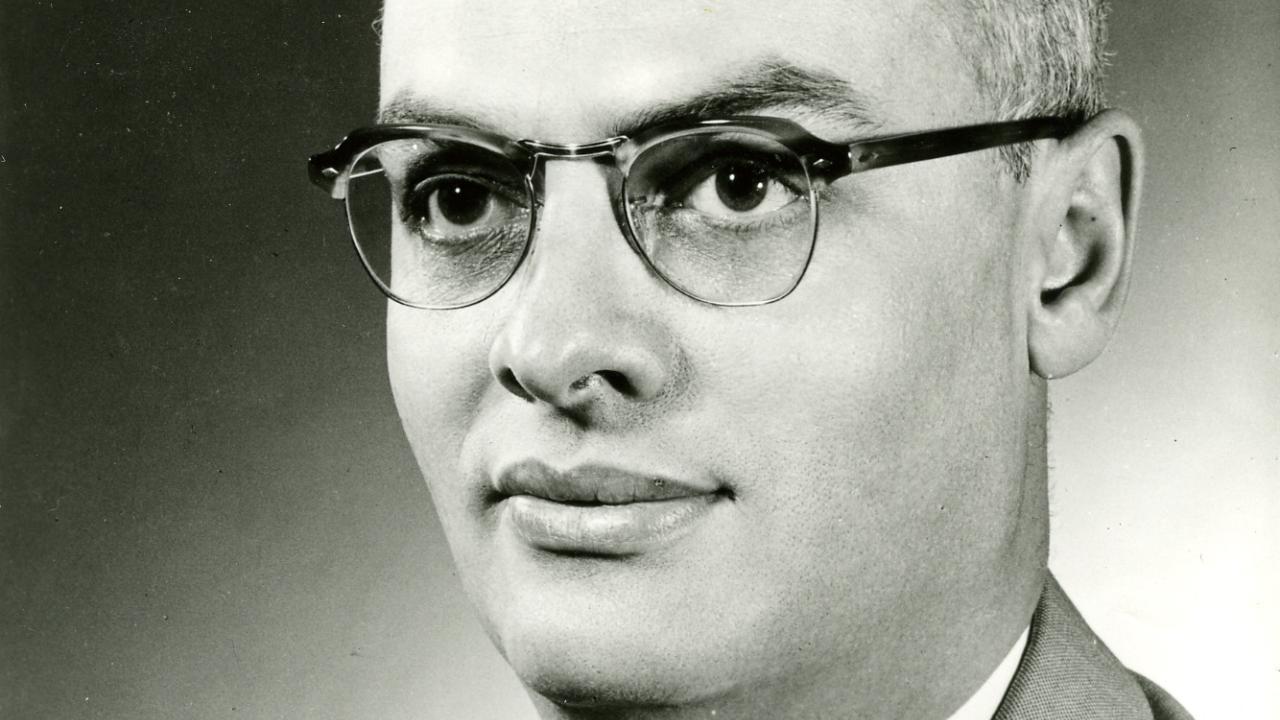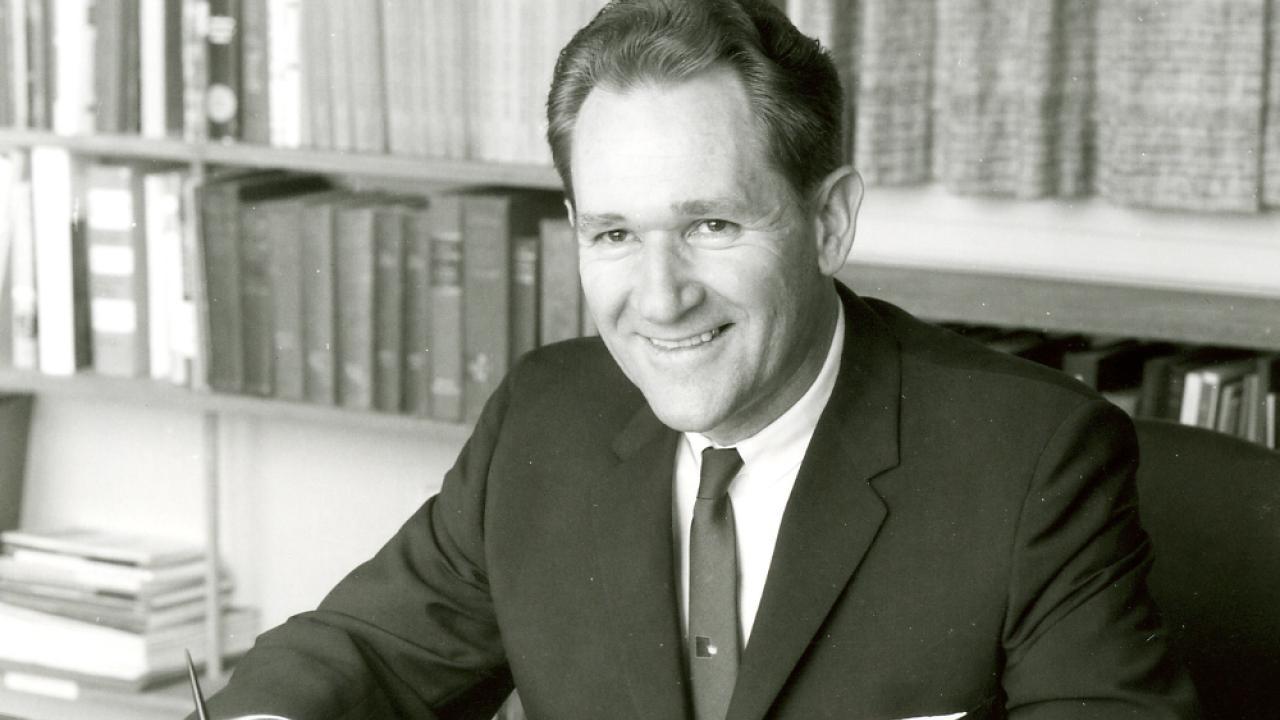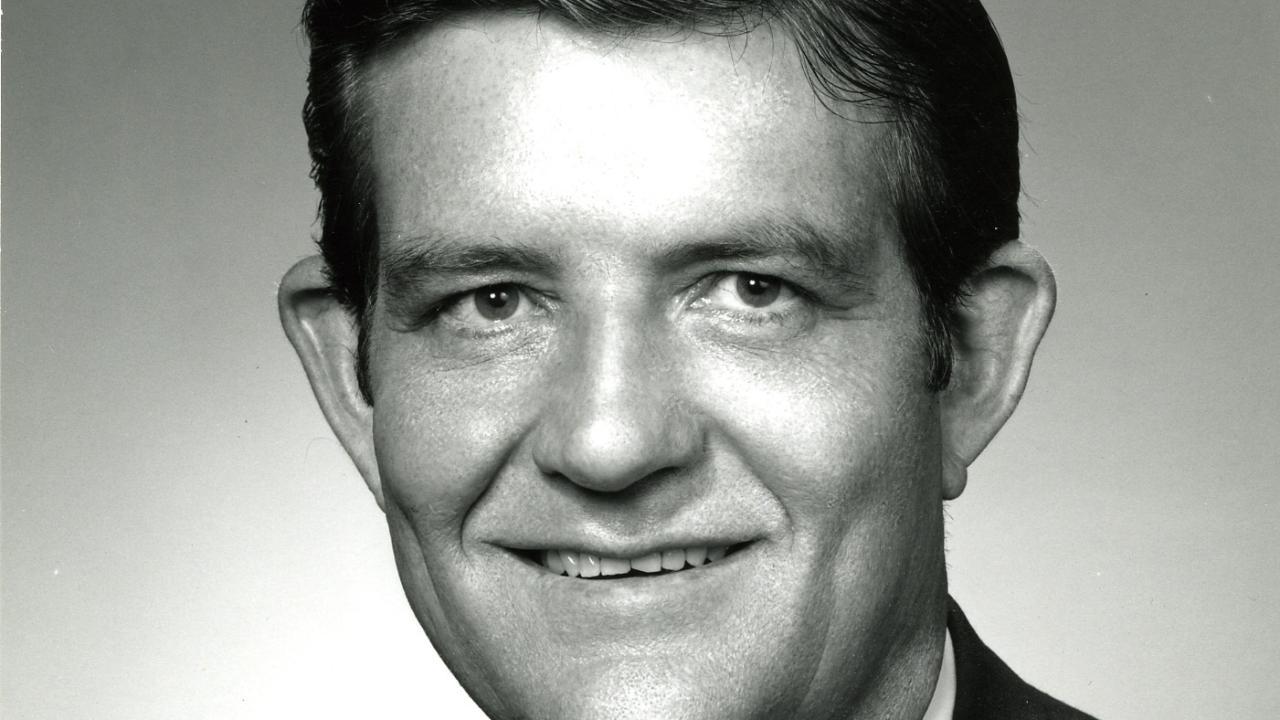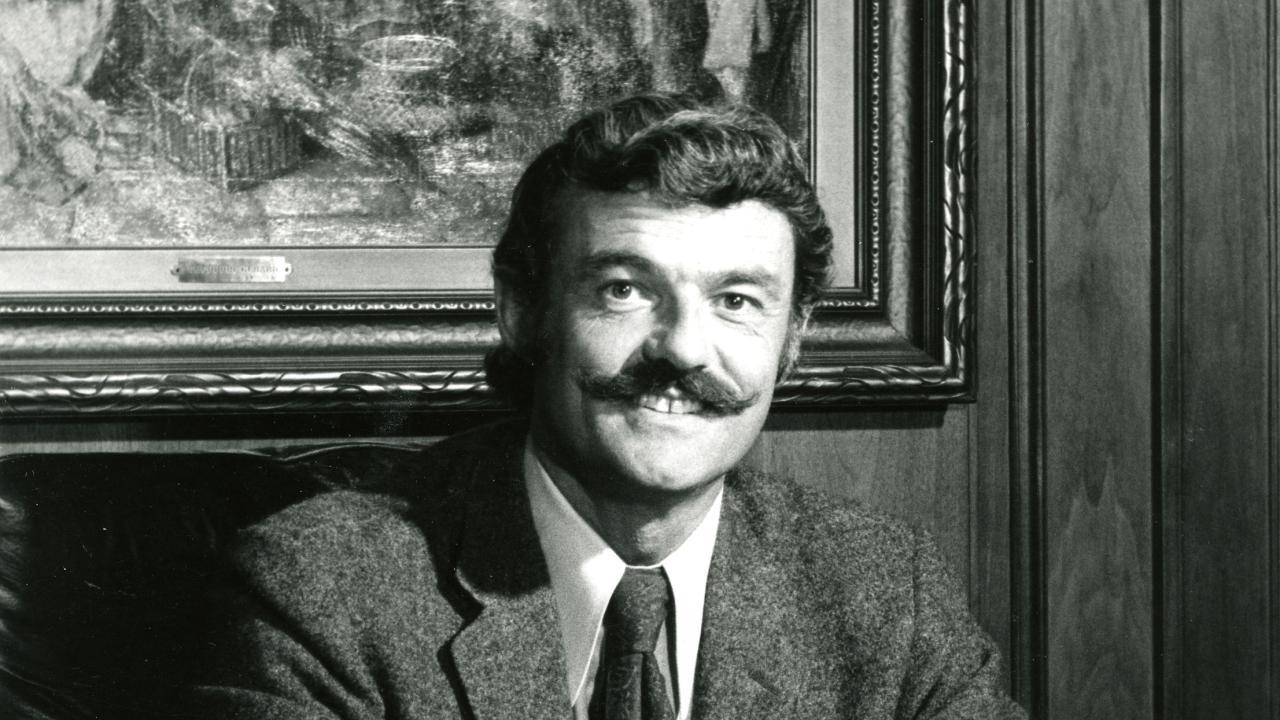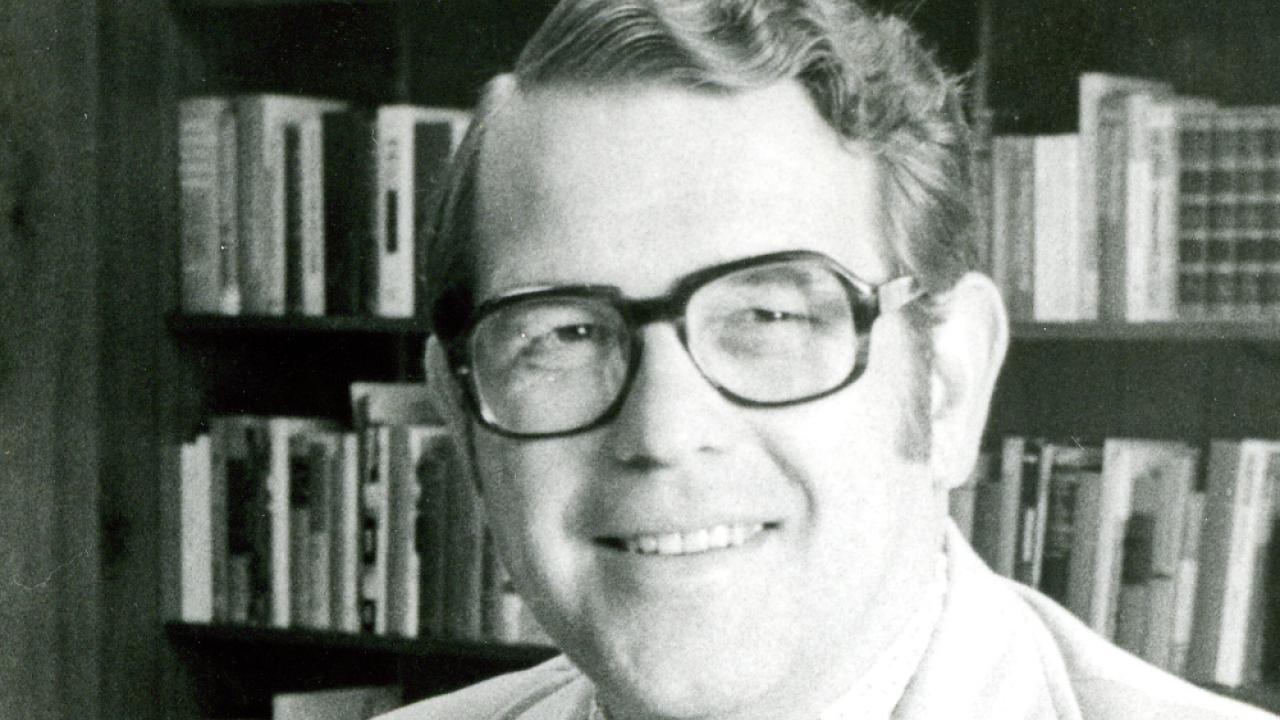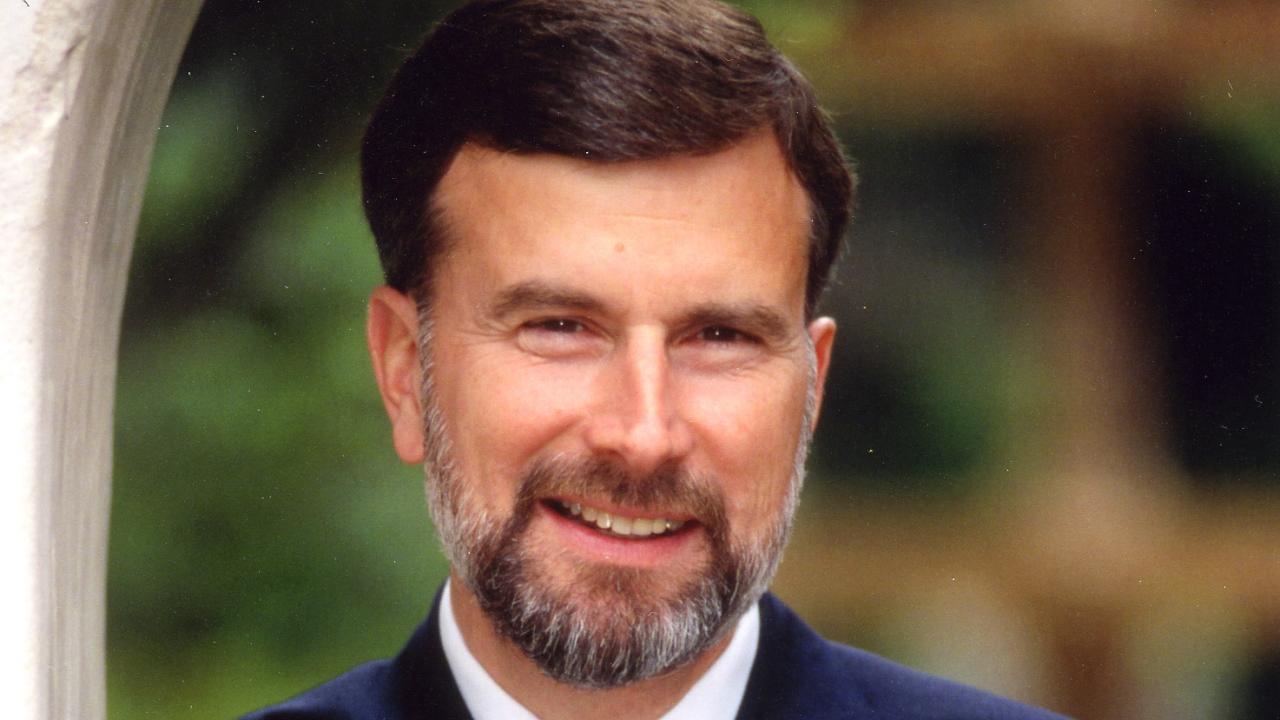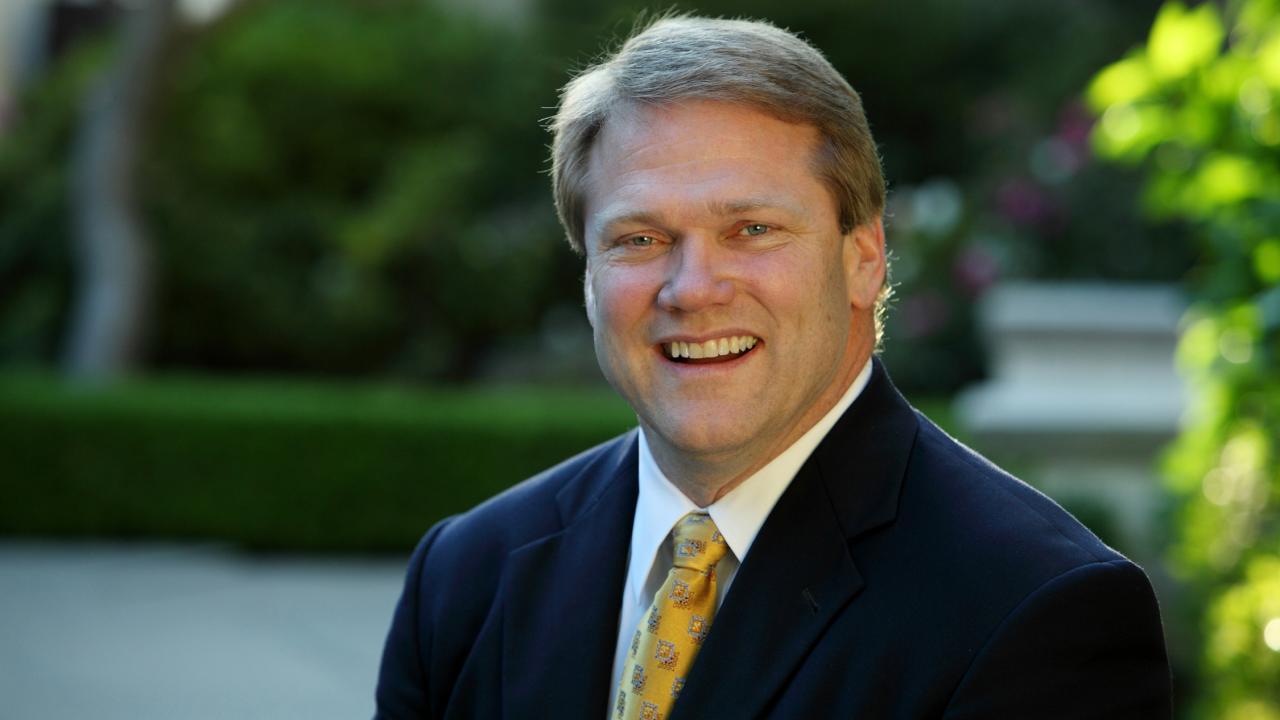 A Few Key Dates
| | |
| --- | --- |
| 1937 | Bible Missionary Institute founded and it met in First Fundamental Church in Los Angeles on Alvardo Street. |
| Spring 1939 | Bible Missionary Institute was renamed Western Bible College. |
| Fall 1939 | Western Bible College moved to Westmoreland Street, Los Angeles. |
| Spring 1940 | Western Bible College was renamed Westmont College. |
| Summer 1945 | Westmont purchased and relocated to a portion of the current property of the campus, El Tejada (the Murphy Estate) in Montecito from Charles and Eva Holland. |
| 1958 | Westmont College earned its accreditation. |
| Spring 1964 | Coyote Fire. Student housing, Catherwood Hall, burned down in the fire |
College Timeline: Significant Events
| | |
| --- | --- |
| 1937 | Bible Missionary Institute founded and it met in First Fundamental Church in Los Angeles on Alvardo Street. |
| Spring 1939 | Bible Missionary Institute was renamed Western Bible College. |
| Fall 1939 | Western Bible College moved to Westmoreland Street, Los Angeles. |
| Spring 1940 | Western Bible College was renamed Westmont College. |
| Summer 1944  | Purchased the Altadena property. |
| Summer 1945  | Westmont purchased and relocated to a portion of the current property of the campus, El Tejada (the Murphy Estate) in Montecito from Charles and Eva Holland. |
| 1946 | Quonset huts arrived. |
| 1955 | Post Office (Operation Elbow Room) was built. |
| 1957 | Carroll Observatory and Ruth Gapen Hubbard Hall were built. |
| 1958 | Westmont College earned its accreditation. |
| 1959 | Dining Commons (original) and John C. Page Residence hall were built. |
| 1961 | Ellen Porter Hall of Fine Arts and the Nancy Voskuyl Prayer Chapel were built. |
| 1963 | Van Kampen Residence hall was built. |
| 1964 | Coyote Fire. Student housing, Catherwood Hall, burned down in the fire. |
| 1966 | Clark Residence hall was built. |
| 1967 | Roger John Voskuyl Library was built. |
| 1969 | Hugh R. Murchinson Physical Education Complex was built. |
| 1970 | The President's house was built on the site of former student housing, Catherwood Hall. Armington Residence Halls (phase 1) was built. Kerrwood Fire in the President's office. |
| 1974 | Armington Residence Halls (phase 2) was built. |
| 1983 | Ruth Kerr Student Center was built. |
| 1984 | Emerson Residence Hall III was built. |
| 1984 | Whittier Science Building was built. |
| 2009 | Westmont Observatory was built. |
| 2010 | Thorrington Field and the Westmont Track was built. |
| 2010 | Adams Center for the Visual Arts and the Westmont Art Museum was built. |
| 2010 | Winter Hall for Science and Mathematics was built. |
| 2012 | Westmont's 75th Year Celebration |
| 2017 | Completion of the Global Leadership Center in August |
| 2017 | Westmont's 80th Year Celebration |