Dear Westmont Parents,
 
The beginning of this new year has flown by. Spring semester brings much excitement with lots of events, upcoming graduation for our seniors, Spring Sing and Parents Weekend. We hope to welcome you to campus March 29-30 so you can experience what God is doing here and in the lives of your student.
 
We hope you enjoyed the holiday break and time spent with your student. The new year and semester give us all a chance to reflect on the past and press on with hopeful anticipation to what God has ahead for us. As we pursue our busy work and personal lives, I pray that we all seek to be more intentional about what keeps us busy.
 
I've enjoyed welcoming back students who studied off campus during the fall and getting to know the new students who transferred here for spring semester. We're grateful for every student and what each one contributes— and we're thankful you entrusted your student to us.
 
Make hotel reservations today to attend Parents Weekend, March 29-30. This fun event offers an opportunity to connect with other parents, experience a bit of Westmont and watch your son or daughter perform in the traditional Spring Sing production at the Santa Barbara County Bowl.
 
As always, please feel free to contact our office with any questions, concerns or ideas you may have. We value your partnership and want to hear from you.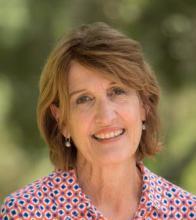 Blessings,

Teri Bradford Rouse '77
Senior Director of Alumni and Parent Relations
Parents Weekend
We hope this weekend will give you a sense of the journey your student is on and give you the chance to spend some time with them immersed in their life away from your home. 
MARCH 29 & 30, 2019
Parents Weekend
Commencement
Commencement will be held Saturday, May 4 from 9:30 - 11:30 a.m. at Westmont College Campus, Carr Field. See the Commencement page for more details including parking information.
Commencement
Important Dates
Spring Recess March 11-15
Parents Weekend March 29-30
Spring Sing March 30
Commencement May 4
Alumni & Parent Relations Staff