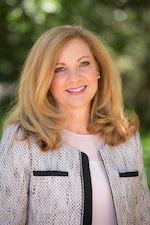 Learn the Latest About Westmont
Dear Westmont Parent,
We're excited to begin another semester and academic year. Countless new experiences and opportunities await your student: meeting new friends, engaging in meaningful conversations, getting to know professors, being stretched, growing academically, and worshiping together in chapel. They may sign up for a Capax Dei small group and take time to focus on God and grow in a trusted space with people who care about them. Some of your students will experience an adventure abroad or an internship downtown. Athletes will bond with their teammates and learn to deal with challenging situations successfully. Westmont students grow in so many areas of their lives.
 
The Office of Alumni and Parent Relations exists to facilitate engagement between you and the college as well as with your student. We seek to strengthen your bonds with this special community.
Our office and your Parents Council pray for incoming students by name and hope that all students will thrive throughout both challenging and joyful circumstances.
 
Have you joined our Westmont College Parents group on Facebook? If not, we encourage you to seek out this unique opportunity to share information, ask questions, connect with and encourage fellow Westmont parents.
Our email newsletter strives to provide practical information about building up and blessing your student, updates about college activities, and insights into the student experience. Please feel free to suggest any topics that interest you. We highly value you as a member of the broader Westmont community and seek your input.

First-year parents, plan to attend First-year Parents Weekend, November 1-3. Watch for upcoming details about this fun, low-key time when you can glimpse your student's life at Westmont.

We always welcome your emails (parents@westmont.edu) or phone calls (805-565- 6056). Please feel free to contact us. We'd love to visit with you.

Sincerely yours, 

Lorinda Dry
Assistant Director of Alumni and Parent Programs
Important Dates
New Student Move-In and Orientation August 22-25
Classes Begin August 26
Fall Holiday October 7-8
First-Year Parent Weekend November 2-4
Thanksgiving Holiday November 27-29
Final Exams December 10-13
Christmas Holiday Begins December 14
Alumni & Parent Relations Staff 
Parent Orientation
Make plans now to attend Parent Orientation August 22-23, 2019. Once you have your student in the dorm, we have two full days of activities for the parents. President Beebe will welcome everyone to campus; meet other 1st-year parents at the evening barbecue; meet your student's residence life director, and don't miss the service of commitment. Registration opens late June. 
Parent Orientation