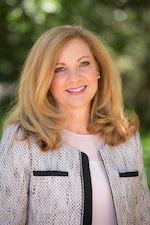 Learn the Latest About Westmont
Dear Westmont Parent,
Welcome to Westmont!
We're so excited your student has decided to come to Westmont. While much of the campus prepares for our incoming class, the Office of Alumni and Parent Relations focuses entirely on you, the parents of our new students. At Westmont, we consider you an integral part of the larger Westmont community and plan a variety of events to help you adjust to your new role as a parent of a Westmont student.
You'll receive a regular newsletter from our office providing practical information about ways to help and bless your student, updates on college activities, and insights into the student experience. Please feel free to suggest topics that might interest you.
I'm a Westmont alumna and the parent of a 2014 graduate. I've stood in your shoes and those of your student, and I can think of no better place for your student to thrive. We look forward to meeting you and will be available all day Thursday and Friday during Orientation to guide you, answer questions and connect you with our community. We want you to experience the college's depth and character, get to know the extended Westmont family, and leave with a sense of peace and excitement for your student and for yourself as part of this great community.
See you soon!

Lorinda Dry
Assistant Director of Alumni and Parent Programs
Important Dates
New Student Move-In and Orientation August 22-25
Classes Begin August 26
Fall Holiday October 7-8
First-Year Parent Weekend November 2-4
Thanksgiving Holiday November 27-29
Final Exams December 10-13
Christmas Holiday Begins December 14
Alumni & Parent Relations Staff 
Parent Orientation
Make plans now to attend Parent Orientation August 22-23, 2019. Once you have your student in the dorm, we have two full days of activities for the parents. President Beebe will welcome everyone to campus; meet other 1st-year parents at the evening barbecue; meet your student's residence life director, and don't miss the service of commitment. Registration opens late June. 
Parent Orientation