Campus Pastor's Office Chapel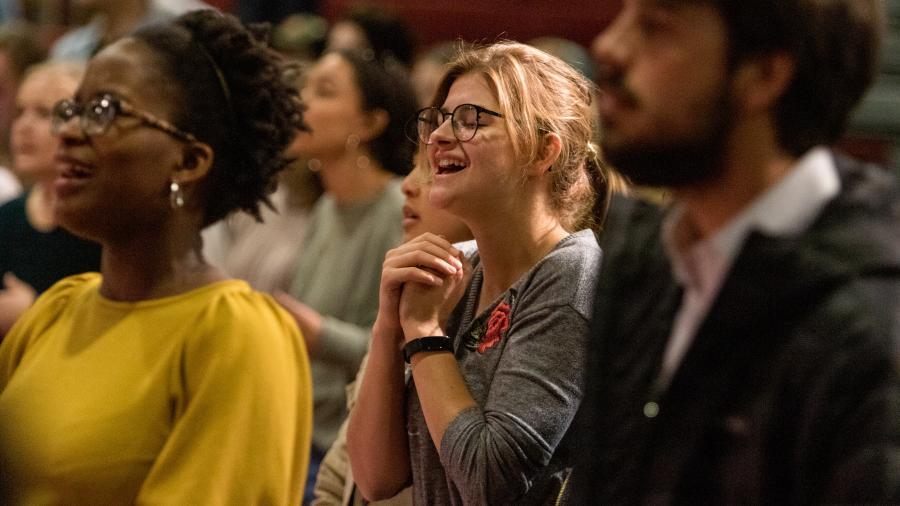 We believe that loving God is essential to living a good and authentic life. Jesus is at the center of everything, so we gather regularly as a community to be reminded of the God of love, to turn our hearts, minds, and souls towards Him, and to seek Him together. We worship, reflect, pray, and learn from Him as a community.
Our mission is to connect with God and with one another, and to be equipped to engage the world with the good news of Jesus Christ. 
We, as a diverse community, gather together to live into unity and experience Christ together. Through diversified worship and teaching, we practice listening to the broad collective voice of the Global Church, and the Church throughout the ages.
We are invited to gather in Murchison Gym on Monday, Wednesday, and Friday's from 10:30-11:20 am.
Chapel is mandatory for all students of Westmont College (regardless of their class or semester).
Worship
Chapel brings the community together for worship.  Through exposure to different styles of worship, we learn to appreciate various forms and traditions of worship and expression.
To learn more about getting involved with the worship team, click here.
Community
Chapel promotes a community with a distinctive purpose and sense of identity. It is the only time the entire community gathers together on a regular basis.
Church Connections
Students are encouraged to participate in a local church community. Some churches send buses, shuttles and vans to the campus on Sunday morning to help students have access to Sunday services. Santa Barbara has a rich and vibrant Christian community.
Prayer Chapel
The Nancy Voskuyl Prayer Chapel is a place to spend time with God and to pray and meditate in a quiet place away from noise and distractions. Read a history of the prayer chapel.
Chapel & Campus Pastor's Office Information
Campus Pastor's Office Staff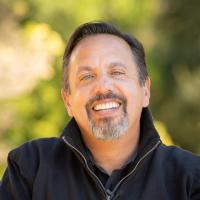 Scott Lisea, Campus Pastor
"Jamie and I have been absolutely captivated by Jesus, and invested in by a community of faith. Our passion is to lead people into vibrant authentic relationships with Jesus Christ and with each other. It is our joy to be available to and invest in leaders and seekers alike."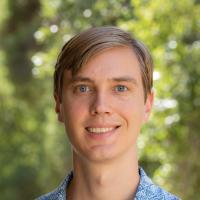 Eben Drost, Director of Music and Worship
"My desire is to encourage a culture of worship that is faithful to Christ, in harmony with Westmont's mission and values, theologically rich, multicultural, and artistically creative. I hope that the work I am a part of will stand as an "Ebenezer" -- an enduring monument to God's faithfulness (1 Sam 7:12)"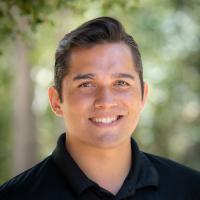 Dylan Thomas, Chapel Coordinator & Assistant to the Campus Pastor
"I am humbled and blessed to serve God alongside a community of believers who worship Christ in their work and lives. I pray that Jesus' name be lifted high in the hearts of every student and staff member at Westmont and that His gospel would be heard throughout the campus"