International Student Stories
International students at Westmont College come from many different backgrounds throughout the world. Some left their countries for the first time to attend Westmont. Read on to discover how their time on campus has shaped their lives.
Hear from international students at Westmont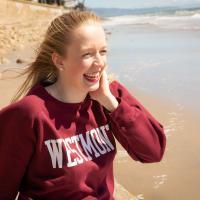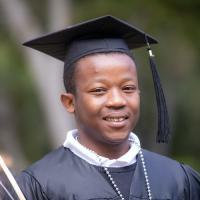 Mfolozi Dlamini
The relationships I've made here with my friends and my professors. I had never left South Africa, and I was scared going into a new culture—the community here at Westmont was so amazing. The hospitality, the generosity, the kindness, the care; that's been a huge part of my time at Westmont, and I've never felt away from home. The mission trip I did in Mexico was eye-opening and helped me understand what I've been given. Westmont has enlightened me through interactions with professors and people from different socio-economic backgrounds. I've had an internship in D.C. and an internship here in town, and I've visited a lot of states.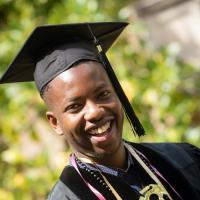 Festo Mugire Muhire
I'm going to cherish for the rest of my life the opportunity to attend Westmont and find friends and a community that welcomes you and makes you feel right at home. We live so far away, and people have understood our struggle and given their strength to us. The opportunity to get an education and interact with professors and peers has been eye-opening. The two research experiences I did with the chemistry department helped me develop strong relationships with Dr. Michael Everest and Dr. Amanda Silberstein.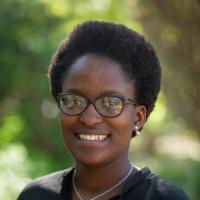 Marie Odile
It's been such a transformative journey learning from a new culture and navigating life with people from different backgrounds. Going to Ensenada, trips with Urban Initiative in San Francisco and Los Angeles and traveling to Thailand with Emmaus Road helped me learn from missionary groups serving different groups of people. Being immersed in the culture in Asia was such a gift.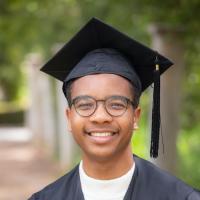 Luvuyo Magwaza
Flo and I were the start of the Michaelhouse Fellows, and seeing how that has developed with seven of us on campus and two more guys coming next year has been my favorite part of the whole experience—and seeing how much the campus has brought to us. Each of us has undergone tremendous growth. Also being exposed to the people I've met, like my host family—I'll always appreciate them for the sacrifices they've made—and the professors. 
Represented Countries

Argentina
Australia
Belgium
Brazil
Canada
China
Costa Rica

England
Egypt
Germany
Hong Kong
Hungary
India
Indonesia

Italy
Jamaica
Japan
Jordan
Kenya
Malaysia
Mexico
Nigeria

Philippines
Russia
Rwanda
Saudi Arabia
Scotland
Senegal
Singapore
South Africa

South Korea
United Arab Emirates
Uganda
Vietnam