Admitted Students Admitted Student Days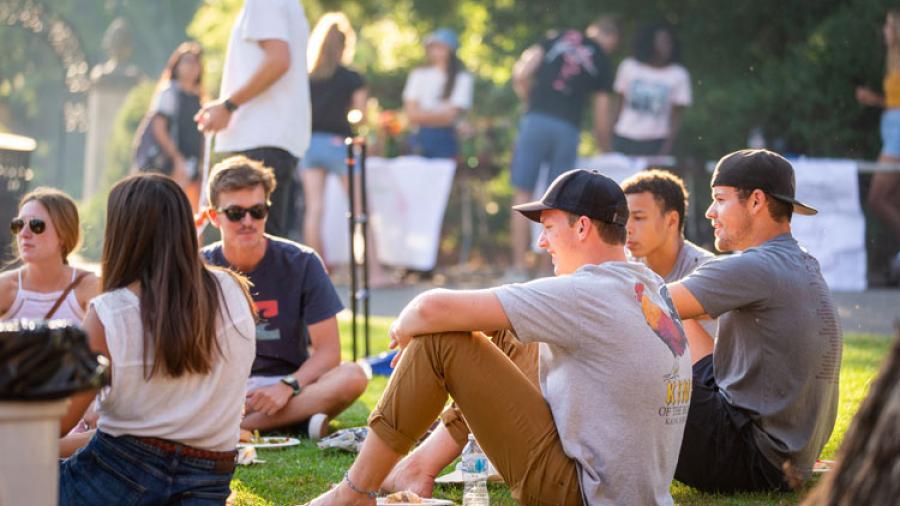 Spring 2020 Dates
Last Chance to Join Us for a Spring Virtual Visit!
Virtually explore your future college home




Join us for 

our Virtual Admitted Students Days every Thursday at 4 p.m. PDT.

 You'll hear from Westmont College President Dr. Beebe and Campus Pastor Scott Lisea and you'll have the chance to 

 virtually tour one of the most beautiful college campuses in the country. You'll also have the opportunity to send us your questions and we'll answer them live with members of our admissions team and current students. Plus, if you join us for the event, we'll send you a cool t-shirt to commemorate the experience! We hope you'll join us to see what it's like to become a Warrior. Register today!
Nothing compares to being on campus in person, but if you would prefer to experience our campus virtually, we have virtual campus visits and event options for you:
Live tours of our beautiful campus are provided by current students Monday through Friday at 10 a.m. You are also invited to join an admissions counselor virtually to discover Westmont and ask any questions you may have, Monday through Friday at 3 and 4 p.m.
To hear and learn more about campus, academics and our community, please visit our new "Virtual Campus Exploration" channel on our youtube site. This includes our brand new online campus tour! 
Virtual Campus Exploration
We ask that if you are feeling sick or have been in contact with anyone who isn't feeling well, that you refrain from coming to campus. Join us online instead! Our staff are also expected to follow the WHO and CDC recommendations for everyday preventative actions to help prevent the spread of diseases. We encourage all guests to do the same both at home and while on campus.
* Please note, only students who have applied and been admitted to Westmont may attend Admitted Student Days.