Westmont Magazine Beebe Plaza Honors Westmont President
The new Beebe Plaza at Spring Arbor University (SAU) celebrates Gayle D. Beebe's seven-year tenure as SAU president (2000- 2007), citing his "innovative and entrepreneurial leadership coupled with a servant's heart." Beebe and his wife, Pam, traveled to Michigan for the dedication September 28. Beebe has led Westmont since 2007.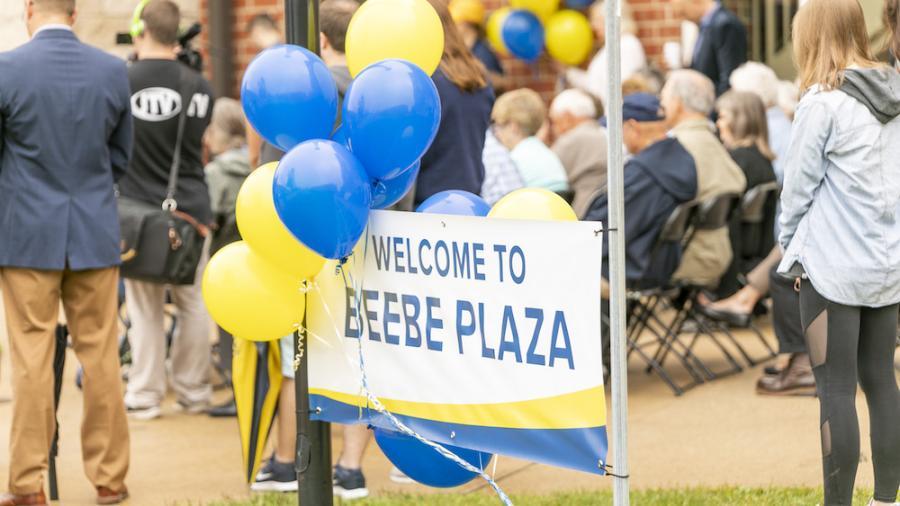 "During my time at Spring Arbor, we enjoyed a period of historic growth, raising money for a variety of projects, programs and scholarships," Beebe says. "We nearly doubled the enrollment to 4,000 students, constructed 15 new buildings and remodeled 11 others. It's a tremendous honor to be recognized for this work, and I'm delighted that Pam and I were able to attend the ceremony and reflect on my time there."
SAU alumni and supporters gathered at the ceremony during their Homecoming activities to celebrate Beebe's leadership and overall contribution to Christian higher education.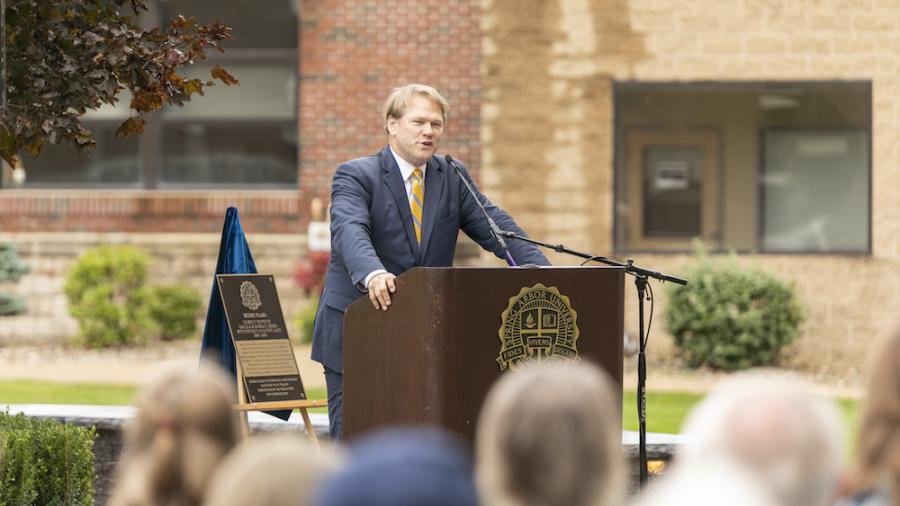 Brent Ellis, SAU president, read the plaque at the ceremony: "Dr. and Mrs. Beebe led the institution in its transition from college to university status and changed the landscape of the Spring Arbor campus through the Concept of Promise campaign. Their tenure was marked by significant enrollment growth, community engagement and commitment to the Spring Arbor University concept."