President's Breakfast 2020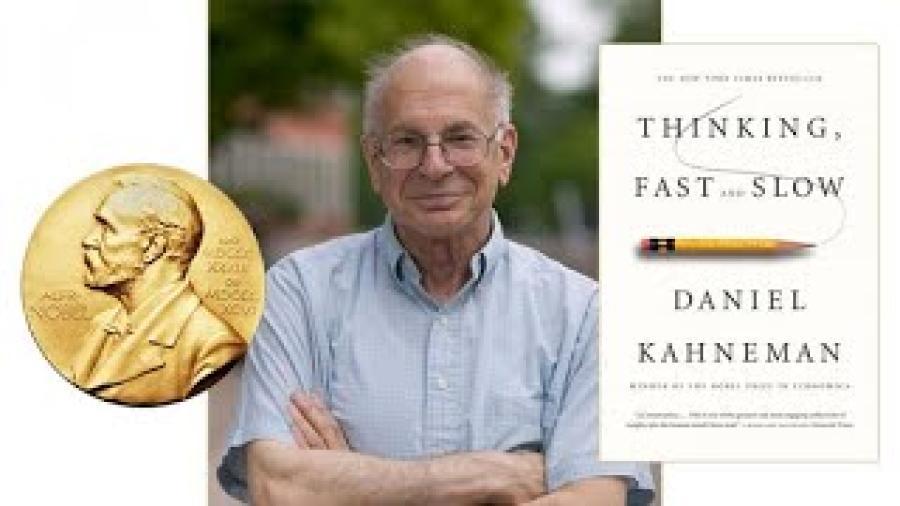 The President's Breakfast has sold out.
Hilton Santa Barbara Beachfront Resort, Grand Ballroom
2020 Speaker: Daniel Kahneman
7-9 AM, Friday, March 6, 2020
---
THE 'GODFATHER OF BEHAVIORAL ECONOMICS' KEYNOTES PRESIDENT'S BREAKFAST
One of the world's most important thinkers, Daniel Kahneman has made a profound impact on many fields, including economics, medicine and politics. He won the Nobel Prize in Economics in 2002 for his influential work on the psychology of judgment and decision-making and behavioral economics. His groundbreaking book, "Thinking, Fast and Slow," is an international bestseller.
Kahneman speaks about "What You See Is Not All There Is" at the 15th annual Westmont President's Breakfast on Friday, March 6, from 7-9 a.m. in the Grand Ballroom of the Hilton Santa Barbara Beachfront Resort. Tickets cost $125 per person and go on sale Friday, February 7, at 9 a.m. on the Westmont website (westmont.edu/breakfast). Tickets typically sell out quickly.
Despite not being trained as an economist, The Economist listed Kahneman as the seventh most influential economist in the world, and Foreign Policy magazine named him a top global thinker. He has won the Distinguished Scientific Contribution Award of the American Psychological Association (1982), the Lifetime Contribution Award of the American Psychological Association (2007), and the Presidential Medal of Freedom (2013).
An Israeli-American psychologist, Kahneman is Eugene Higgins professor emeritus of psychology and professor of psychology and public affairs emeritus at Princeton University. He is also a fellow of the Center for Rationality at the Hebrew University in Jerusalem, where he earned a bachelor's degree in psychology. After serving in the psychology department of the Israeli Defense Forces for several years, he came to the United States to earn a doctorate from the University of California, Berkeley. Born in Tel Aviv, he spent his childhood years in Paris where his parents had emigrated from Lithuania, living in the city during the Nazi occupation.
The Westmont Foundation, local businesses and individuals sponsor the President's Breakfast to promote discussion of significant issues. Bank of the West is the Lead Sponsor this year. Gold Sponsors include Canterbury Consulting, Davies, In Memory of Jim Haslem, HUB International Insurance Services, La Arcada, MATT Construction, Lindsay and Laurie Parton, Santa Barbara Capital, Warren and Mary Lynn Staley, Peter and Monique Thorrington, Union Bank and V3.