​
Dear Westmont Parent,
As we enter the season of Advent the theme of waiting feels especially meaningful. We have waited for many things this year, and now, finally, our hearts turn eagerly to celebrate One truly worth waiting for, the long-awaited consolation of Israel, our precious Redeemer Jesus Christ.

May God bless us as we wait, in hope, together this month.

Blessings,
Sarah Camp
Assistant Vice President for College Advancement,
Interim Senior Director of Alumni and Parent Relations
---
​Enjoy Advent Concerts with Steve Bell Online
Friday, December 18 and Thursday, December 24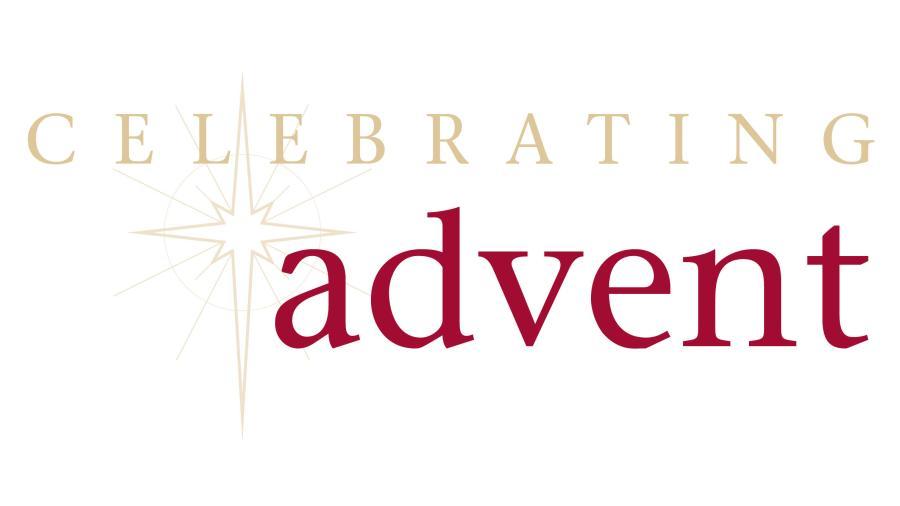 We hope the first of the three Advent Concerts last Friday blessed you. Westmont invites you to join us for the remaining two virtual concerts with award-winning artist Steve Bell on December 18 and 24. Drawing on poetry, music, history and tradition, Steve takes us on a prayerful journey for Advent as we await the birth of Christ. A Canadian Christian songwriter and storyteller, Steve is a dear friend of Westmont who has blessed us in many settings with his deeply personal and uplifting performances. Register and you'll be entered to win a box-set of Steve's seven-book series "Pilgrim Year."

If you were unable to listen to the first concert, you may still view it here until the end of the month.
---
Westmont's 16th Annual Christmas Festival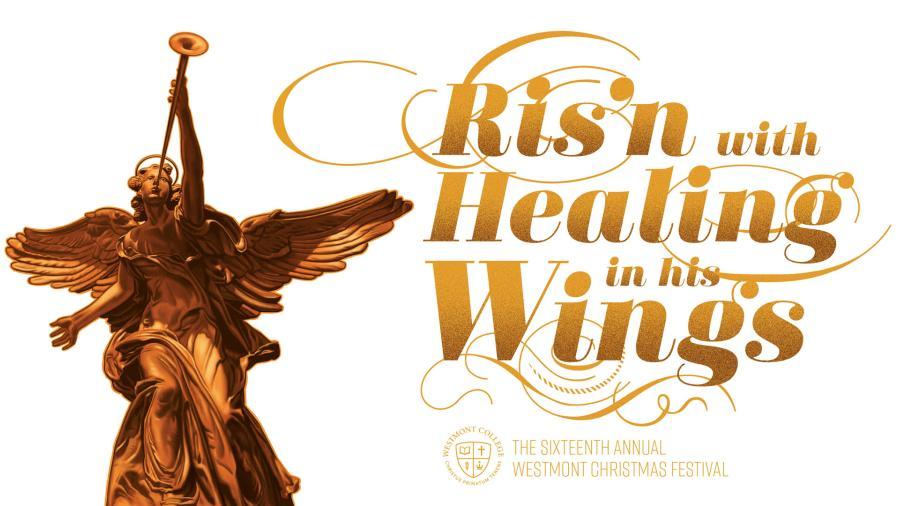 The 16th Annual Christmas Festival, "Ris'n with Healing in His Wings," presented a special online event this year. The concert responded to the current pandemic with music and readings focusing on God's presence and grace in all things, even trials. Filmed across campus, socially distanced performances included "Hark! The Herald Angels Sing," "Carol of the Bells" and "O Come, O Come, Emmanuel." You can find the concert here. 
---
Breathe, Just Breathe
By Blake Thomas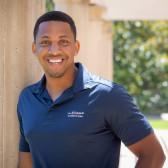 "Breathe. Just breathe." As I sat down this morning to read the manuscript of a friend's upcoming book, I needed to hear these words. For so many, including myself, 2020 has been characterized by uncertainty, disappointment, frustration, fear and anxiety. I remember listening to the hope-filled sermon series at the beginning of the year and planning out my goals for the new year, but March came in like a lion. Slowly, I watched as hope seemed to fade away into the distance. With the seemingly back-to-back deaths of Ahmaud Arbery, Breonna Taylor and George Floyd, issues of race were once again thrust into the national spotlight, highlighting the national tensions that had already been simmering.  

Where do we go from here? As the nation, and importantly, the church, continue to wrestle with this question, it's essential that we glean insights from the women and men of faith who have come before us. As Dr. Martin Luther King Jr. worked through this question in the final years of his life, he was tempted to lose hope. In one of his last interviews, he admitted that his dream had in many ways become a nightmare. He said he had begun to realize he had been naive and overly optimistic and that it was time to replace "some of that old optimism with a solid realism." Yet he refused to give up hope. Fredrick Douglas called it a miracle that slaves could maintain their faith in Jesus when that same faith was used as a weapon against them. I think it is a miracle that giants like MLK and John Lewis never stopped hoping. One of the challenges is that these two men were exceptional; they are not the norm. For the average person—for you and me—this hopeful persistence is impossible. However, I believe the words of our Lord that with God anything is possible. 

To some, the challenges Westmont faces regarding issues of race may seem to be beyond repair. Too many of us have lost hope that real change can become anything more than an idealistic dream. But after years of directing a reconciliation ministry, two things stood out to me when I arrived here. First, the tensions and challenges that Westmont is experiencing are not unique to Westmont. Second, Westmont has a higher willingness to engage in difficult conversations surrounding race than I've experienced at other Christian institutions. For me, this has been one of the footholds of hope that I've latched onto. In the season when it was hardest for him to maintain hope, Dr. King told his contemporaries that they had to acknowledge the progress that had taken place. As I study King, I don't believe that he meant this acknowledgment to be a reconciliatory act but a necessary measure for maintaining hope in a seemingly hopeless situation. For so many of us within the Westmont community, the pace of progress is not moving at an acceptable speed. As an idealist, I'll be the first to admit that I want change now. However, we would be remiss if we failed to acknowledge the real efforts towards change that are taking place. 

My time here has been brief, but throughout the course of these past six months, I've seen the small, progressive steps that the institution has taken, but more importantly, I've witnessed the shifts in attitudes and mindsets as even those who I serve under have humbled themselves, taking the position of learners. We still have to make the daily choice to continue fighting the good fight, but I will remain hopeful until the Kingdom of God manifests on earth as it is in heaven. In the meantime, I encourage you to take a moment to breathe. Give yourself the grace to feel and the space to express the feelings that arise. Know that we have a great high priest who empathizes with us, a savior who has been tempted in every way that we have, and a God whose grace is sufficient to cover our weaknesses. 
---
Virtual First-Year Parents Weekend
While we wish we could have offered First-Year Parents Weekend on campus, we hope you participated in our virtual event. You can still view the videos online. All parents may appreciate learning more about life on campus during this most unusual season. You'll hear from President Gayle D. Beebe, Campus Pastor Scott Lisea, Edee Schulze, vice president for student life, and others.
---
Double Your Support!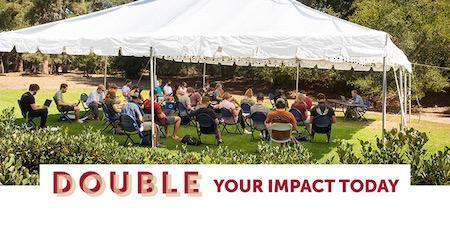 An alumni couple who are also proud Westmont Parents are matching donations to the Westmont Fund.

Gifts will be matched through December 31 up to a total of $125,000. Double your support to help students live and learn on campus in this extraordinary year.

If you have already made a gift, thank you! 

Triple your gift! If your employer also offers a matching gift program, request a form from your employer and send it completed to Westmont. We will do the rest!
---
AmazonSmile and Westmont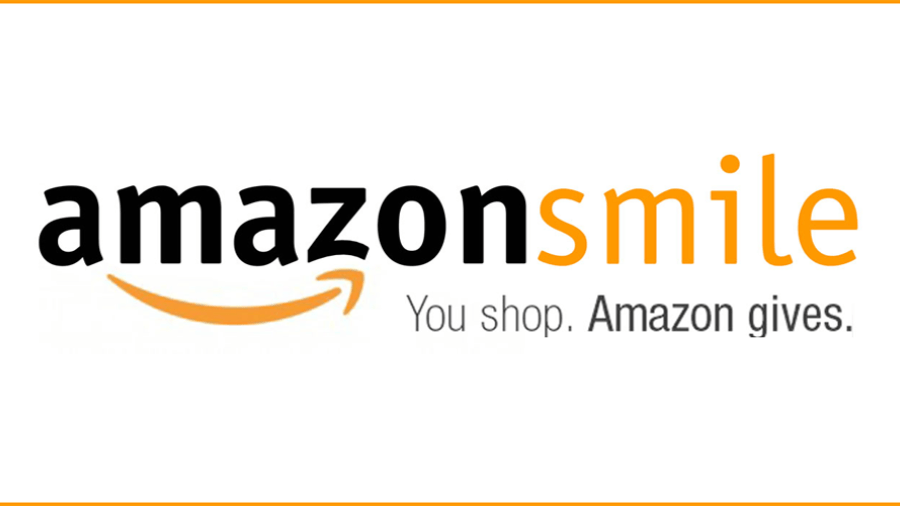 Did you know you can support Westmont while you shop on Amazon? When you purchase through smile.amazon.com, Amazon will donate 0.5 percent of the price of eligible items back to Westmont! We strongly encourage you to participate as it's easy and can make a large, collective impact on the college.     
To sign up:
1. Visit smile.amazon.com in your web browser.
2. Log in or register your account with Amazon.
3. Designate Westmont College as the beneficiary of your shopping.
4. Shop and pay with the same security and privacy you're used to from Amazon.

That's it! Westmont will receive 0.5 percent of everything you buy through AmazonSmile, a registered trademark of Amazon.com.  
​