Westmont Magazine At Home in Thailand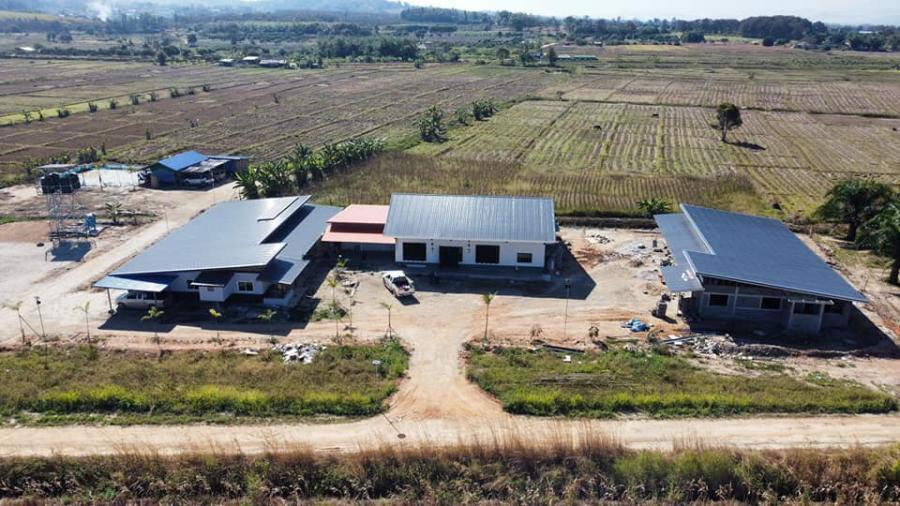 By Connie Gundry Tappy '80
MIKE LEMING '70 retired 11 years ago after teaching sociology at St. Olaf College in Minnesota for four decades. But he and his wife, Ann Lundquist Leming '70, continue their outreach in Thailand, where they live from January through April. For years, they directed Westmont's Spring Semester in Thailand, a program they started in 2001 that extended beyond classroom education.
Their considerable service in Thailand includes building two churches and three schools, completing two water projects, starting sustainable agricultural programs, establishing a performing arts center for the disabled, and caring for dozens of orphans. Most recently, the Lemings have established Wiang Pa Pao Children's Home, an orphanage near Chiang Rai for Thai tribal children.
"These kids all come from homes broken by divorce and death and live in villages without schools," Mike says. "They're the poorest of Thailand's poor and have no chance without an elementary school education. As ethnic minorities, they're looked down on and discriminated against because they don't speak Thai well."
Having focused a large part of his scholarly career on topics related to death, dying and bereavement, Mike understands the emotional, social and physical needs of orphaned children. Ann has joined him in working with this vulnerable population for many years.
With the fully funded $225,000 building phase of the orphanage now finished, Mike is writing a $95,000 grant to outfit the facility. "We dedicated our buildings on May 7, 2022, and now we need to furnish them," he says. "For starters, we need everything that goes into a bedroom for boys' and girls' dormitories that will house 69 students in 16 rooms, plus furnishings for staff." They also aim to purchase desks, computers, school supplies, and two acres of land for athletic fields, a playground, and space for crops to feed the residents.
"Recently we got a good price on a bus to transport the children to a government school in Wiang Pa Pao," Mike says. He's recruiting paid volunteers to accompany the children to school to help them learn English and gain computer knowledge. "Ann and I will provide any child who graduates from the 12th grade and passes an English exam with a four-year, $2,000 scholarship to Xavier Learning Community, affiliated with Georgetown University in Washington, D.C." They support three student graduates in this program.
"Feeding the children and staff at the orphanage will require fully outfitting a large kitchen with everything from flatware to cookware, ovens to refrigerators, tables and chairs," Mike says. "Thai friends have already paid for a set of large solar panels to supply energy for our facility, but we also need a second such system for the boys' dorm and to connect to the city's electrical grid." They continue to deal with the myriad details of tackling such a project.
Mike and Ann say God has called them to continue serving in Thailand, where "the children and adults respect wisdom and age." They agree that "in Thailand, we're home."