Journey through incredible India, discovering a myriad of peoples, cultures, religions, and cuisine from high-tech cities to the rural poor communities. Be prepared for a life-transforming time!
Start on campus for a week of teaching and cultural training, where you will see films, learn about Hinduism and how to navigate the cultures of India. Journey into bustling Kolkata, famous for its Kali Temple, where you will serve at Mother Teresa's Homes. Ride a boat in the Ganges River, the most sacred place for Hindus, and see the funeral pyres up close. Live in rural India, where you will serve children and begin learning a village language, surrounded by challenging economic conditions, yet immense hope.
Taste spicy curries, cooling yoghurts, sweet chutneys, and refreshing chai. Enjoy Bollywood film, with or without subtitles! Watch Hindus worship, participate in Christian worship, and engage in conversation with Christian and Hindu leaders.
Journey inwardly as you reflect more deeply than ever about the nature of the self, suffering, wealth, and Christian service. Journey externally as you encounter sites, smells, tastes, and tactile experiences you have never confronted before. Journey together as skilled leaders help you debrief on your experiences toward self-discovery, academic learning, and seeking God's direction for your future.
Cruise the open markets and large, modern shopping malls. Wander the cities of Chennai, Varanasi, and Hyderabad, and the village of Hanumanthapuram. Grapple with countless modern paradoxes in one of the most ancient civilizations in the world.
Learn how Christians of the past and present have sought to introduce gospel-oriented change to India, and be encouraged to make a difference yourself!
Weeks 1 & 2
The first week will be a time of preparhation as a cohort on campus. You will engage your mind, heart, and spirit through lectures, movies, music, and spiritual formation exercises. We will travel together from LAX to India. Our first stop in India will be the city of Dehli where you will acclimate to India; travel to Varanasi, visit the Ganges River, and tour temples.
Week 3
Next we will move on to Kolkata, serve at Mother Teresa's mission, and visit Serampore College. The next stop will be Hyderabad in Andhra Pradesh.in central India.
Weeks 4 & 5
In the final weeks of the program, we will go to Chennai in the southeast and stay at Little Flock's Children's Home. The program will return to the city of Chennai before departure to LAX.
Satisfies GE Thinking Globally
Examines Hindu mythology, philosophy and society from its beginning to the present and grapples with the similarities and differences between Christianity and Hinduism.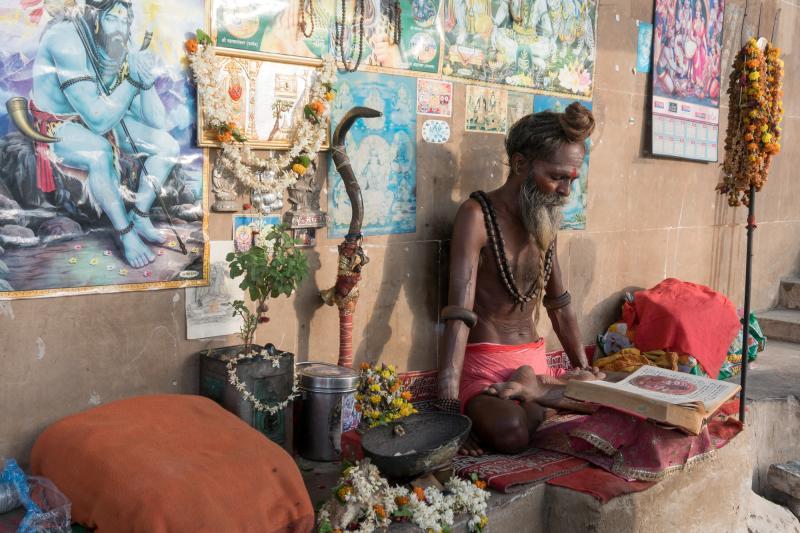 Satisfies GE Communicating Cross-culturally
The course will provide a survey of the impact of Christian Missions on Indian society and culture with special emphasis on social justice: e.g., Indian beliefs and customs, family traditions, gender, female child infanticide, HIV, religious tolerances.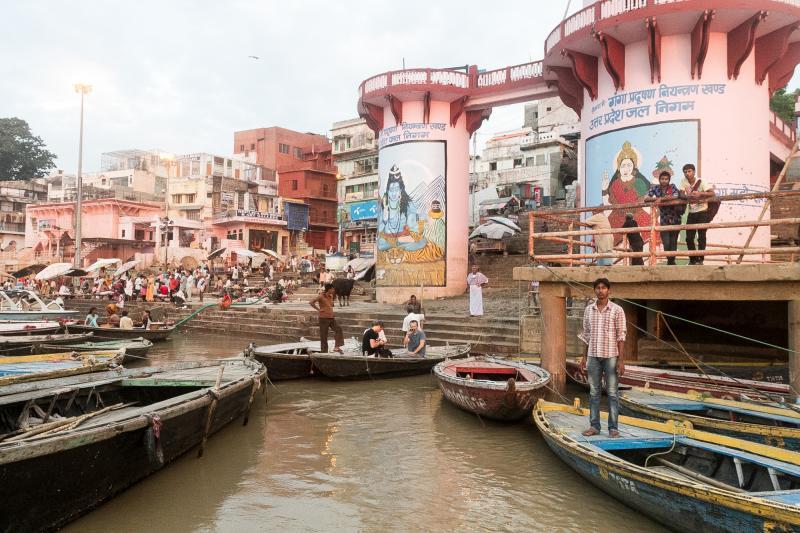 Program Director
Dr. Charles Farhadian, Professor of World Religions and Christian Mission (Westmont), has co-led the India Mayterm three times. Author of several books, Charlie enjoys learning about the relationship between religions and cultures and helping students discover their passions and talents while traveling and learning. Cultures thrill him.
Dr. Viji Cammauf, (PhD, The Graduate Theological Union, Berkeley California; President of Little Flock Children's Homes), teaches doctoral students in mission and social justice at Sam Higginbotham University in Allahabad, India. She grew up in a Hindu home, and became a devotee of Jesus in her college years.
Katherine Farhadian, (MFS, Yale University, School of Forestry and Environmental Studies) lectures on social ecology. Besides owning her own landscape design company, she enjoys hiking, reading, and enjoying nature.
Program Cost & Dates
$7250 which includes tuition, room, board, in-country travel and domestic airfare from LAX.  Program will run from June 29-August 14.
Eligibility
Class standing
GPA (minimum 2.3 gpa for eligibility)
Application and essays
Personal and faculty recommendations
How to apply:
Click HERE to download an application or come by the Global Education Office in Kerrwood Hall. Applications deadline is January 17, 2020. For more info about how to apply, please contact ocp@westmont.edu. For more info about the program, contact Dr. Farhadian, farhadia@westmont.edu.