Mayterm 2023 India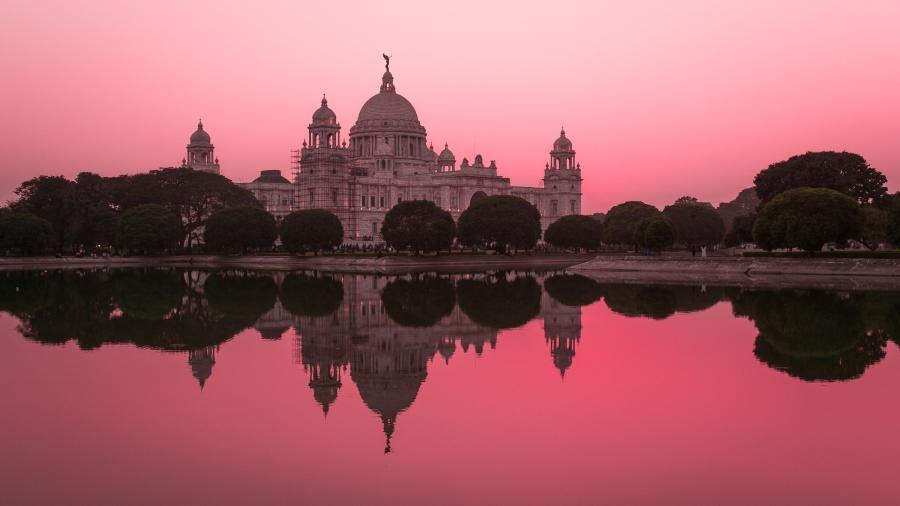 Journey through incredible India, discovering a myriad of peoples, cultures, religions, and cuisine from high-tech cities to the rural communities. Be prepared for an unforgettable, life-transforming time!
Start on campus for a week of teaching and cultural training, where you will see films, learn about Hinduism and how to navigate the cultures of India. Journey into bustling Kolkata, famous for its Kali Temple, where you will serve at Mother Teresa's Homes. Ride a boat in the Ganges River, the most sacred place for Hindus, and see the funeral pyres up close. Live in rural India, where you will serve children and begin learning a village language, surrounded by challenging economic conditions, yet immense hope.
Taste spicy curries, cooling yoghurts, sweet chutneys, and refreshing chai. Enjoy Bollywood film, with or without subtitles! Watch Hindus worship, participate in Christian worship, and engage in conversation with Christian and Hindu leaders.
Journey inwardly as you reflect more deeply than ever about the nature of the self, suffering, wealth, and Christian service. Journey externally as you encounter sites, smells, tastes, and tactile experiences you have never confronted before. Journey together as skilled leaders help you debrief on your experiences toward self-discovery, academic learning, and seeking God's direction for your future.
Cruise the open markets and large, modern shopping malls. Wander the cities of Chennai, Varanasi, Kolkata, Hyderabad, and the village of Hanumanthauram. Grapple with countless modern paradoxes in one of the most ancient civilizations in the world.
Learn how Christians of the past and present have sought to introduce gospel-oriented change to India, and be encouraged to make a difference yourself!
BE INSPIRED BY ALUMS OF THE PROGRAM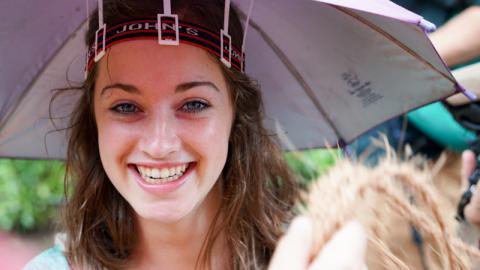 Week 1: On Campus
You'll engage your mind, heart, and spirit through lectures, movies, music, and spiritual formation exercises.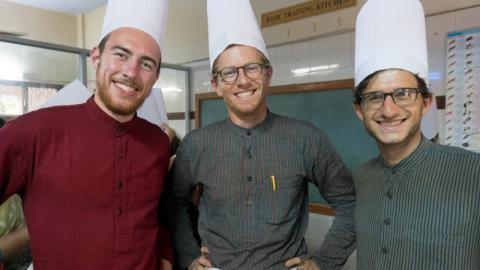 Week 2
We'll travel together from LAX to India, arriving to our first destination, Kolkata (Calcutta). In Kolkata we'll combine classroom learning with service in several of Mother Teresa's Homes in the old city. Visiting William Carey's Serampore College reminds us of the sacrifice that early missionaries made to translate the Bible into local languages while advocating for the social, cultural, and environmental rights of local people. Take an overnight train ride.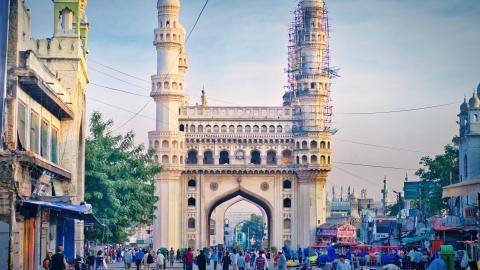 Week 3: Varanasi & Hyderabad
>Nothing compares to seeing first-hand the sacred Ganges River in the most sacred city for Hindus, Varanasi. Take a boat ride on the Ganges in the evening and witness the funeral pyres as well as the unforgettable ritual of Brahmin priests doing a ritual that puts the Ganges to sleep every night. Later this week, we'll visit Hyderabad in the Deccan Plateau, a 10-million-person city dominated my Muslims. See Mughal architecture and enjoy Mughal food. And more!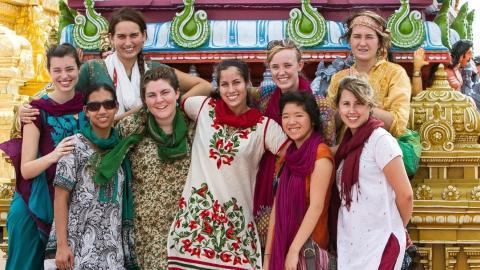 Week 4: Chennai
Travel to Chennai on the southwest coat of India, where we'll enjoy delicious food, see British colonial, Mughal, and modern architecture, and learn about Hinduism and Christianity. We'll discuss how some have engaged the social, economic, and cultural challenges and opportunities in the city and rural regions. We'll go to a Bollywood movie and enjoy cultural events. See where St. Thomas was martyred and visit the St. Thomas Basilica.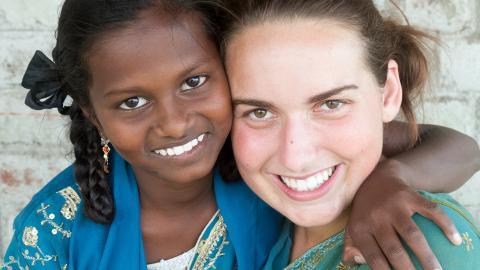 Week 5: Little Flock in Rural India
Living at Little Flock Children's Homes in the rural village of Hanumanthapuram will be an unforgettable experience. Surrounded by several Indian villages, this Christian home is a life-giving place for children needing a home. The children will teach you how to play cricket – and watch you lose! You'll visit villagers and learn a few sentences in the local language. See the jewelry-making class for local village women. Enjoy tasty chai tea in the afternoons.
Satisfies GE Thinking Globally
Examines Hindu mythology, philosophy and society from its beginning to the present and grapples with the similarities and differences between Christianity and Hinduism.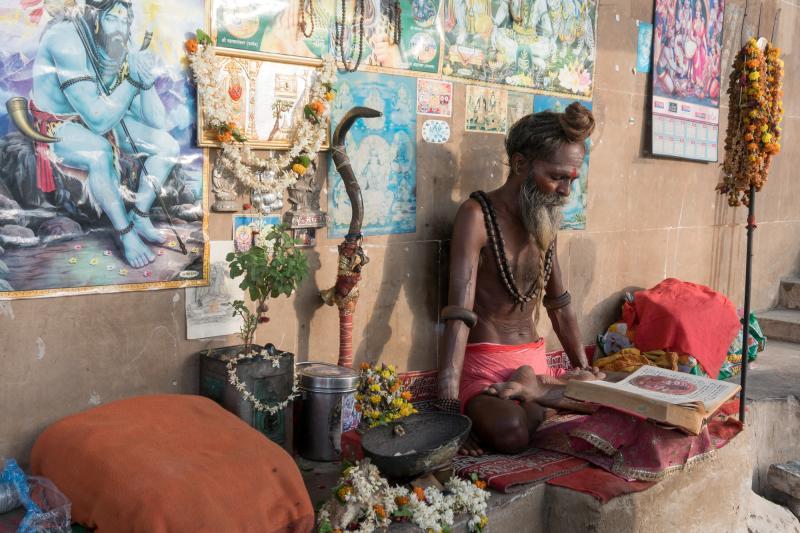 Satisfies GE Serving Society
The course will provide a survey of the impact of Christian Missions on Indian society and culture with special emphasis on social justice: e.g., Indian beliefs and customs, family traditions, gender, female child infanticide, HIV, religious tolerances.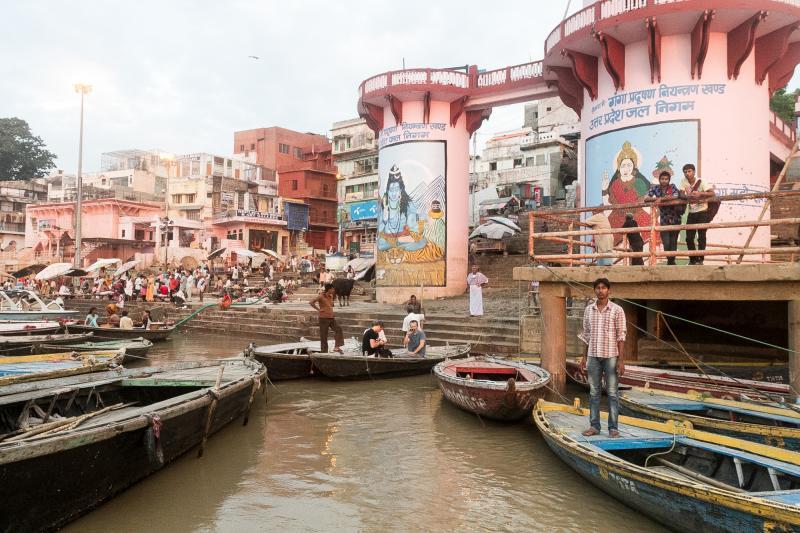 Program Director
Dr. Charles Farhadian, Professor of World Religions and Christian Mission at Westmont since 2004 (M.Div., Yale University; Ph.D., Boston University), has co-led the India Mayterm three times. He has been visiting Asia for 35 years. Author of several books, Charlie enjoys learning about the relationship between religions and cultures and helping students discover their passions and talents while traveling and learning. Seeing how the Triune God transforms cultures thrills him.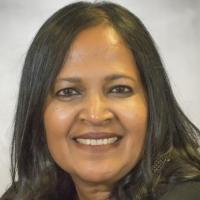 Dr. Viji Cammauf (PhD, The Graduate Theological Union, Berkeley California; President of Little Flock Children's Homes, Chennai, India) is an ordained pastor. She teaches doctoral students in Spiritual formation, which includes mission and social reform, at Sam Higginbotham University in Allahabad, India. She grew up in a Hindu home, and became a devotee of Jesus in her college years. Viji teaches for Perspectives on the World Christian Movement on Contextual Mission and Social Justice. She enjoys leading conferences on Missions and Spiritual Formation.
Program Cost & Dates
Program fee is $7800 which includes tuition, room, board, entrance fees, tours, in-country travel, transportation to LAX, and round trip airfare from LAX.  Students are responsible for the cost of lodging and food for the first week of the program on campus. (Students may request on-campus Mayterm housing through the Housing Office.) Program will run from June 26-30 on campus and July 1 or 2-August 7. Please note that the USA departure date may be July 1 or July 2 depending on flight prices. Scholarship available to qualified students.
Limited scholarships available to qualified students. 
Program Criteria 
In addition to the general qualifications above, the following are requirements that must be met, with or without reasonable accommodation, in order to complete all essential elements of the program. All participants must be able to:
Participate in regular communal meals based on a local diet and with limited control over food choices. In some locations, be prepared to participate in preparing and cleaning up after these meals.
Tolerate local diet with limited control over food choices in most (some) locations.
Anticipate possible exposure to peanut or other food allergens.
Navigate multiple irregular surfaces and walk up to 5 miles a day, hike up to 5 miles with the group.
Navigate carrying personal items including suitcase and/or backpack without assistance.
Anticipate having sufficient emotional wellness to fully participate in the program safely and successfully despite the limited availability of frequent access to psychological services.
Anticipate at least double occupancy accommodations on some if not all locations.
Receive the final dose of the Covid-19 vaccine at least two weeks prior to the commencement of the program. 
If eligible, receive the most recent Covid-19 vaccine booster at least two weeks prior to departure if it has been at least two months since your last Covid-19 vaccine or booster. 
Eligibility
Class standing
GPA (minimum 2.3 gpa for eligibility)
Application and essays
Personal and faculty recommendations
Interview with program directors
How to apply:
For more info about how to apply, please contact ocp@westmont.edu. For more info about the program, contact Professor Farhadian at farhadian@westmont.edu.