November 2019 Parent Newsletter
Dear Westmont Parent,
 
I'd like to introduce myself. I rejoined the Westmont community earlier this fall as assistant vice president for college advancement and interim director of alumni and parent relations. Previously, I served as director of annual giving at Westmont from 2000-2008. I'm delighted to be working with the wonderful staff in the Office of Alumni and Parent Relations and getting to know our parents and alums. Please feel to say hello the next time you visit campus. You can read more about me online.

Were you one of the 300 family members who joined us for a wonderful First-Year Parents Weekend November 1-3? If so, please tell us about your experiences. Hit reply to this email and share your highlights from the weekend and what you learned about your student's collegiate life so far. Your insights will help next year's first-year parents know what to expect when they attend. We were delighted to see you and hope you plan to attend Parents Weekend March 27-29.

Sincerely yours, 

Sarah Camp
Assistant Vice President for College Advancement,
Interim Senior Director of Alumni and Parent Relations
Westmont Earns Top College Rankings
Recent rankings of U.S. colleges and universities affirm Westmont as one of the top Christian colleges in the nation.

PayScale's Best Schools for Business Majors by Salary Potential ranks Westmont as No. 40, the highest ranking for a member of the Council for Christian Colleges and Universities (CCCU) and ahead of such colleges as Claremont McKenna and Yale. Westmont is No. 189 in the Wall Street Journal/Times Higher Education College Rankings of more than 800 colleges and universities. We've gained 50 spots in the WSJ rankings since last year and 75 spots since the rankings began in 2017. Read more
How Westmont Students Succeed
Westmont's Center for Student Success provides a range of resources for students seeking support for their academic pursuits.
Tutoring sessions for math, science and general education courses.
One-on-one advice about study skills, note-taking and time management.
Peer coaching.
Any student can take advantage of these resources. For more information, students can contact Sonya Welch, coordinator of academic support services at (805) 565-7160 or swelch@westmont.edu.
Why Student Engagement Matters
By Angela D'Amour, Dean of Student Engagement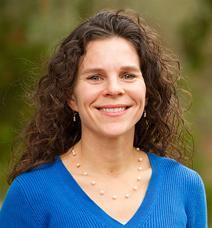 College educators know several things about student engagement. First, student engagement matters. Students who are engaged inside and outside of the classroom make stronger connections, experience a higher sense of belonging, and enjoy their college experience more. It makes sense. The more invested we are in an experience, the more we take away from it. In college, the quality and quantity of student involvement is directly proportional to the amount of student learning and personal development that occurs.(1)

Some students need little motivation to get involved. They are the first ones to sign up for the newest club, and they begin working on the extra credit option... Read more
Distinguished Professors Join Westmont
In this issue, we highlight three new professors who joined the Westmont faculty this fall.


Barbara DeVivo became a full-time professor in the Economics and Business  Department this fall after serving as an adjunct professor at Westmont for the past two years. She has wide experience in marketing and management with medical device companies. A Cornell graduate, she completed her doctorate at the State University of New York in Albany and earned her MBA from Mercer College.
Carolyn Mitten graduated from Messiah College, earned her master's degree at Penn State University and completed a doctorate in curriculum and instruction at the University of Florida. Her research focuses on preparing teachers to examine their beliefs about mathematics and to adopt equitable teaching practices that serve all students. She studies how formative assessments can help teachers adapt instructional practices to motivate and serve individual learners. She joined the Department of Education and Liberal Studies this fall.
Bruce Wydick is the new director of Westmont in San Francisco. A highly esteemed writer and scholar, he has taught economics for 23 years at the University of San Francisco and is a distinguished research affiliate at the University of Notre Dame and the Center for Effective Global Action at UC Berkeley. His latest book is "Shrewd Samaritan: Faith, Economics, and the Long Road to Loving our Global Neighbors." He earned a doctorate at UC Berkeley after completing undergraduate and master's degrees at UC Davis.

Read more about our distinguished new professors!
Career Development Ambassadors
Under a new program this year, a career development ambassador now works with students in each residence hall. The Career Development and Calling office seeks to increase awareness of the many resources available to students and to help them reach their personal and professional goals. The office holds numerous events throughout the year open to all students, and individuals can easily schedule appointments with the staff for personal guidance.
Finals Week Survival Kits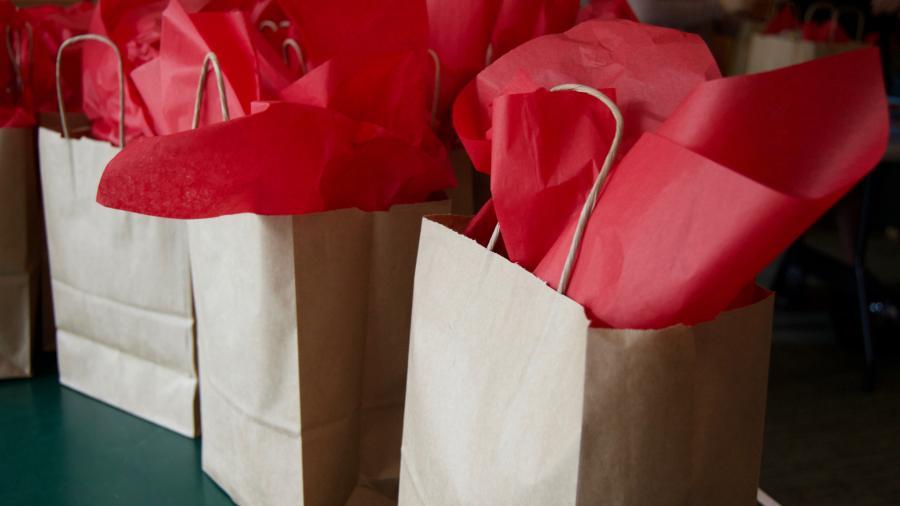 The semester has passed swiftly, and we're already preparing for finals week. As your students write papers, conduct experiments and make plans to return home for Christmas, you may wish to encourage them to finish well.
If so, order a Finals Week Survival Kit for your student. For just $20, you can have fabulous treats and stress-relieving toys delivered to your student's room with a personalized note from you. Place your order by Friday, December 7.
Christmas Festival Tickets Are On Sale
Westmont hosts its 15th annual Christmas Festival, retelling the Christmas story by weaving narration with music from
the Westmont Orchestra, College Choir, Chamber Singers and Choral Union on Friday, Dec. 13, at 7 p.m.; Saturday, Dec. 14, at 7 p.m.; and Sunday, Dec. 15, at 3 p.m., all at First Presbyterian Church, 21 E. Constance Ave. Tickets cost $15 each and go on sale Thursday, Nov. 7, at westmont.edu/christmasfestival. The performance, which typically sells out quickly, has become a holiday tradition for many area families. Read more
Important Dates:                          
Thanksgiving Holiday: November 27-29

Winter Recess: December 14- January 5

Parent Weekend and Spring Sing: March 23-24

Spring Recess: March 9-13

Easter Recess: April 10-13

Commencement: May 2
Important Links:
 
Parents and Families
Find information specifically for YOU!
 
Residence Life
Learn more about all things related to your student's life in the residence hall.
 
Student Life
Find information for all student life offices, such as the Counseling and Health Centers, Office of Life Planning, and more
 
Campus Life
Find information about student-run organizations, clubs and ministries
 
Westmont Athletics
See Warrior sports calendars and subscribe to the Warrior Update
 
Westmont Counseling Center
Find information about counseling services available to your student
 
Westmont Health Center
See the important health services available to your student
 
Westmont TV
Access the archive of Westmont chapels, lectures and events on WestmontTV