Alumni October 2020 955 Newsletter
​
 Dear Alumni, 
Greetings from your alma mater! If I sound muffled, it must be my Westmont-branded face covering. To say this academic year has gotten off to an unusual start is an understatement. Westmont students began their studies remotely at the end of August, and almost all returned to campus in late September within a carefully modified environment. COVID-19 has changed most aspects of campus life. But the quiet joy of having students here to learn can be felt throughout campus. 

Everyone is committed to keeping one another safe. The basics include social distancing, face coverings, hand washing, testing and more. New and returning students found campus transformed; housing, dining, chapel, athletics, the library...every aspect of campus life has adapted. 

Students are adapting to new ways of doing college life. Pray for them and for faculty and staff to instruct them and support them well. With Westmont's smaller, more isolated campus, strong safety planning, and commitment to love one another practically, we have an incredible opportunity for Westmont students to continue their residential education. 

While this isn't a time to plan a campus visit, we are eagerly looking forward to the day  we can welcome you back to campus. In the meantime, I pray that you are well and that you are experiencing God's grace in the midst of any challenges you may be facing. Please reach out if you need prayer or support. 

Sarah Camp
Interim Senior Director of Alumni and Parent Relations
---
Alums Choose a Join Homecoming Celebration
Let's tentatively plan to gather October 15-17, 2021. We're awaiting confirmation of soccer games at home that weekend, and we'll provide an update to confirm the official date. As always, we encourage all alumni to attend an especially grand celebration in 2021. Alums who graduated in years ending in 0, 5, 1 and 6 will celebrate reunions. We look forward to seeing you at this memorable Homecoming.
---
Alumni Book Club to Read and Interact with Professor Greg Spencer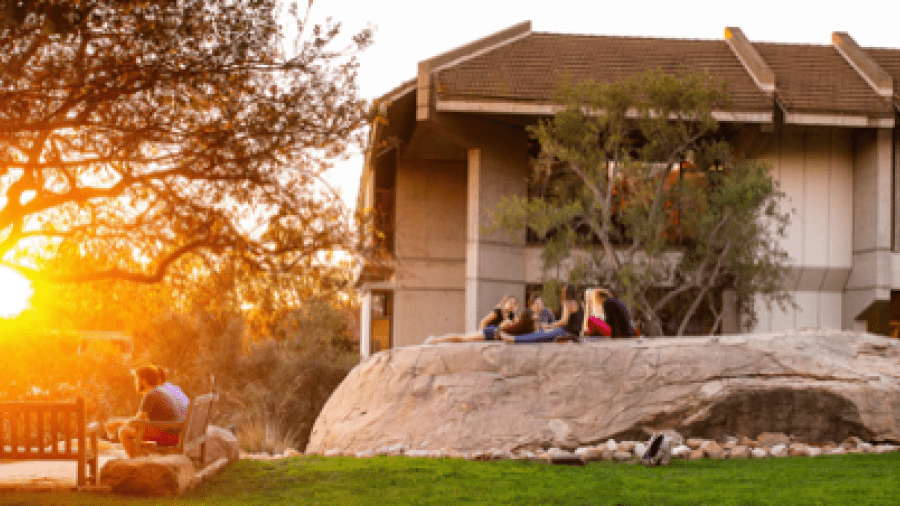 Join us, beginning October 15, as we read "Reframing the Soul: How Words Transform Our Faith" by our own Greg Spencer, professor of communications studies. Sign up here.  

Well-loved professor Spenser will participate in two live Zoom calls in early November and December and answer questions about his book. Look for more details on the book club website in the coming weeks. 
---
Hear Pulitzer Prize-Winner Reflect on the Future of Our Republic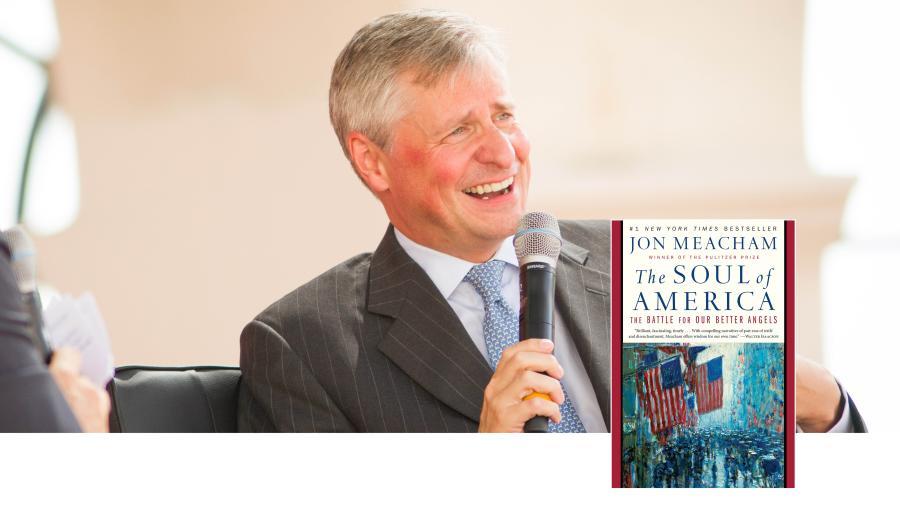 Acclaimed author Jon Meacham addresses "The Architecture of Endurance: Building a Republic that Stands the Test of Time," Friday, November 6, 2020, 11:30-1:30 PDT in a special virtual event. The live broadcast opens with remarks by President Gayle D. Beebe and includes a question-and-answer session with Meacham, a presidential historian and author.
 
Meacham wrote "Destiny and Power: The American Odyssey of George Herbert Walker Bush" and delivered eulogies for  President Bush and for his wife, Barbara, in 2018. Meacham won the Pulitzer Prize for "American Lion: Andrew Jackson in the White House" and has published works on Thomas Jefferson and John Lewis. His 12 books include "The Soul of America: The Battle for Our Better Angels" and "The Hope of Glory: Reflections on the Last Words of Jesus from the Cross."
 
We invite all alums to join us for this engaging talk on a timely topic. Look for an email soon with information about how to register for this free event. Put the date on your calendar today.

This event is made possible at no charge through the generosity of the Mosher Foundation and the Mosher Center for Moral and Ethical Leadership at Westmont College.
---
Talk Explores 'Mindset to Endure' COVID-19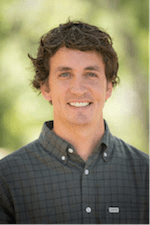 Dr. Eric Nelson, director of the Counseling and Psychological Services, will share lessons from the pandemic's unique impact on emotional health in a free, online lecture, "Stress, Loss and Uncertainty Amidst COVID-19: Cultivating a Mindset to Endure Prolonged Global Distress," on Wednesday, Oct. 21, at 5:30 p.m. at vimeo.com/showcase/7555348.
The Westmont Foundation sponsors the Westmont Downtown Lecture Series, which helps build connections between Westmont and the greater Santa Barbara community.

"Through a review of how the Western world systemically responds to pain and suffering, I will present a possible framework for coping with the uncertainties of COVID-19," Nelson says.
---
Time for a PSA
Who says safety can't be fun? Westmont students are enjoying PSAs like this to encourage great habits.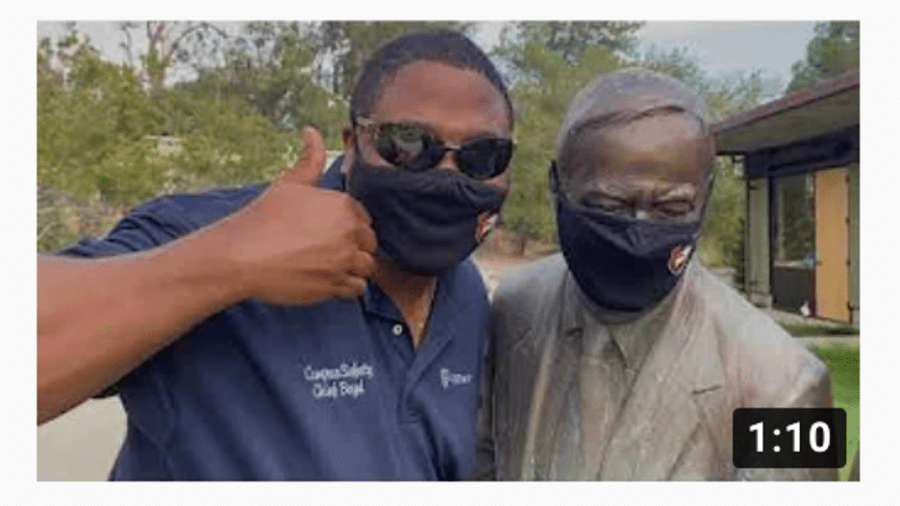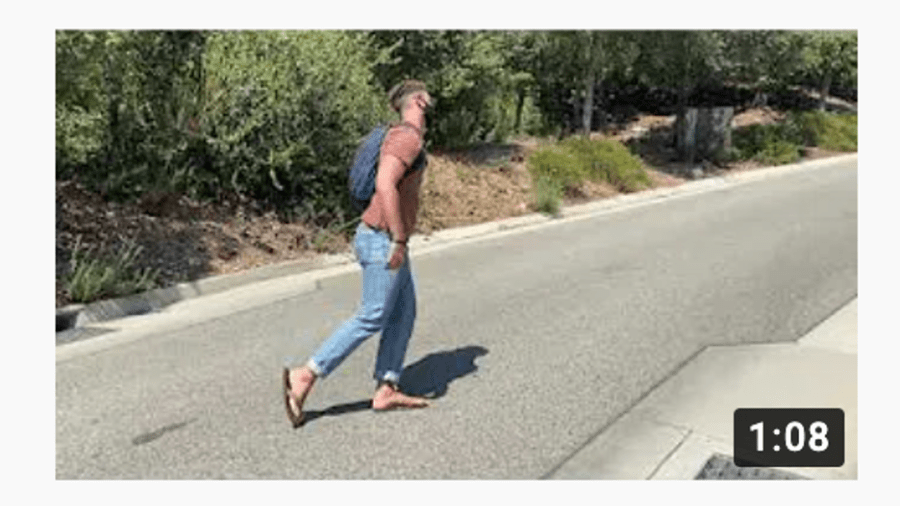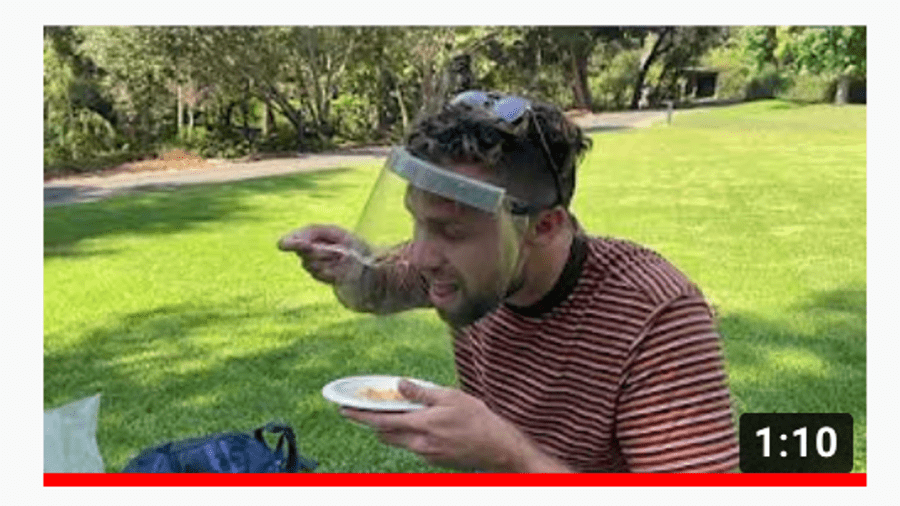 ---
Help Prepare Students for Life After Westmont
Westmont's COVE Career Center invites you to share your career experience and insight with students and fellow alumni. Opportunities to help include:

1.     Participate in a short  Zoom or Podcast recorded question and answer time - share about your company, your career journey, and skills you look for in potential employees.
2.     Participate in an Industry focused Career Panel with other professionals via Zoom. These events bring together professionals from the same industry category to share perspectives (and "plug" their companies). Date TBD
3.     Propose a professional question for a "Think Tank" of students to collaborate together on and aim to solve real world challenges in industries related to their major. 
4.     Participate in a Career Fair (next one will be in April)
5.     Post Internships/Jobs on Handshake for our students/alumni

Thank you for helping students prepare for life after Westmont. Contact Janay Marshall, MA 01', Employer Relations Specialist in the COVE Career Center, to explore these opportunities by calling (805) 565-6263 or emailing her at janaymarshall@westmont.edu.
---
Alumni in the News
Westmont alums make a difference around the world. Read stories about them from the spring 2020 Westmont magazine.

As a contestant on The Voice, Will Breman '15 shared his experience with autism spectrum disorder (ASD).
Kerry McGuigan Gillette '05 treats homeless patients during the pandemic and seeks to serve marginalized people.

Dave Tell '98 explores the living story of Emmett Till's death.
---
Westmont Today
Westmont's class of 2024 is the most academically talented in the college's history. It's also among the most diverse…
Recent college and university annual rankings continue to affirm Westmont as one of the top Christian liberal arts colleges in the nation…. 
---
Experience Westmont at Home
Attend Chapel
To join in chapel services, go to the Campus Pastor's Page. Chapel services will go live at 10:30 a.m. PDT and then remain available.
Watch Chapel
Create Art
Westmont Ridley-Tree Museum of Art [logo]
Watch here 
Enjoy a Concert 
Watch here
Stretch your Mind
Plagues, Pandemics, and Perseverance article: Read More 
Watch Videos
---
Gift of a Westmont Education
Westmont's COVID-19 Emergency Relief Fund helps with $1.4M in new expenses being incurred to keep campus safe. Costs range from testing and cleaning supplies, to technology infrastructure, to safe dining options. Even scholarship funds are covered, to provide for students who may be facing increased hardship. Would you consider making a gift today? Your support allows students to continue a Westmont education at a time when no one takes such an important opportunity for granted. Thank you.
---
​