South Asia's Christians: Between Hindu and Muslim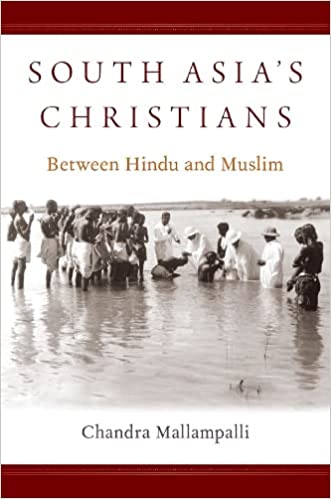 South Asia is home to more than a billion Hindus and half a billion Muslims. But the region is also home to substantial Christian communities, some dating almost to the earliest days of the faith. The stories of South Asia's Christians are vital for understanding the shifting contours of World Christianity, precisely because of their history of interaction with members of these other religious traditions. In this broad, accessible overview of South Asian Christianity, Chandra Mallampalli shows how the faith has been shaped by Christians' location between Hindus and Muslims.

Mallampalli begins with a discussion of South India's ancient Thomas Christian tradition, which interacted with West Asia's Persian Christians and thrived for centuries alongside their Hindu and Muslim neighbours. He then underscores efforts of Roman Catholic and Protestant missionaries to understand South Asian societies for purposes of conversion. The publication of books and tracts about other religions, interreligious debates, and aggressive preaching were central to these endeavours, but rarely succeeded at yielding converts. Instead, they played an important role in producing a climate of religious competition, which ultimately marginalized Christians in Hindu-, Muslim-, and Buddhist-majority countries of post-colonial South Asia.
Illness, Pain, and Health Care in Early Christianity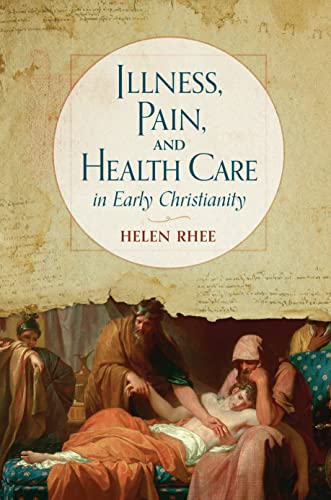 What did pain and illness mean to early Christians? And how did their approaches to health care compare to those of the ancient Greco-Roman world?
In this wide-ranging interdisciplinary study, Helen Rhee examines how early Christians viewed illness, pain, and health care and how their perspective was influenced both by Judeo-Christian tradition and by the milieu of the larger ancient world. Throughout her analysis, Rhee places the history of medicine, Greco-Roman literature, and ancient philosophy in constructive dialogue with early Christian literature to elucidate early Christians' understanding, appropriation, and reformulation of Roman and Byzantine conceptions of health and wholeness from the second through the sixth centuries CE.
Utilizing the contemporary field of medical anthropology, Rhee engages illness, pain, and health care as sociocultural matters. Through this and other methodologies, she explores the theological meanings attributed to illness and pain; the religious status of those suffering from these and other afflictions; and the methods, systems, and rituals that Christian individuals, churches, and monasteries devised to care for those who suffered. Rhee's findings ultimately provide an illuminating glimpse into how Christians began forming a distinct identity—both as part of and apart from their Greco-Roman world.
Soul Pilgrimage: Knowing God in Everyday Life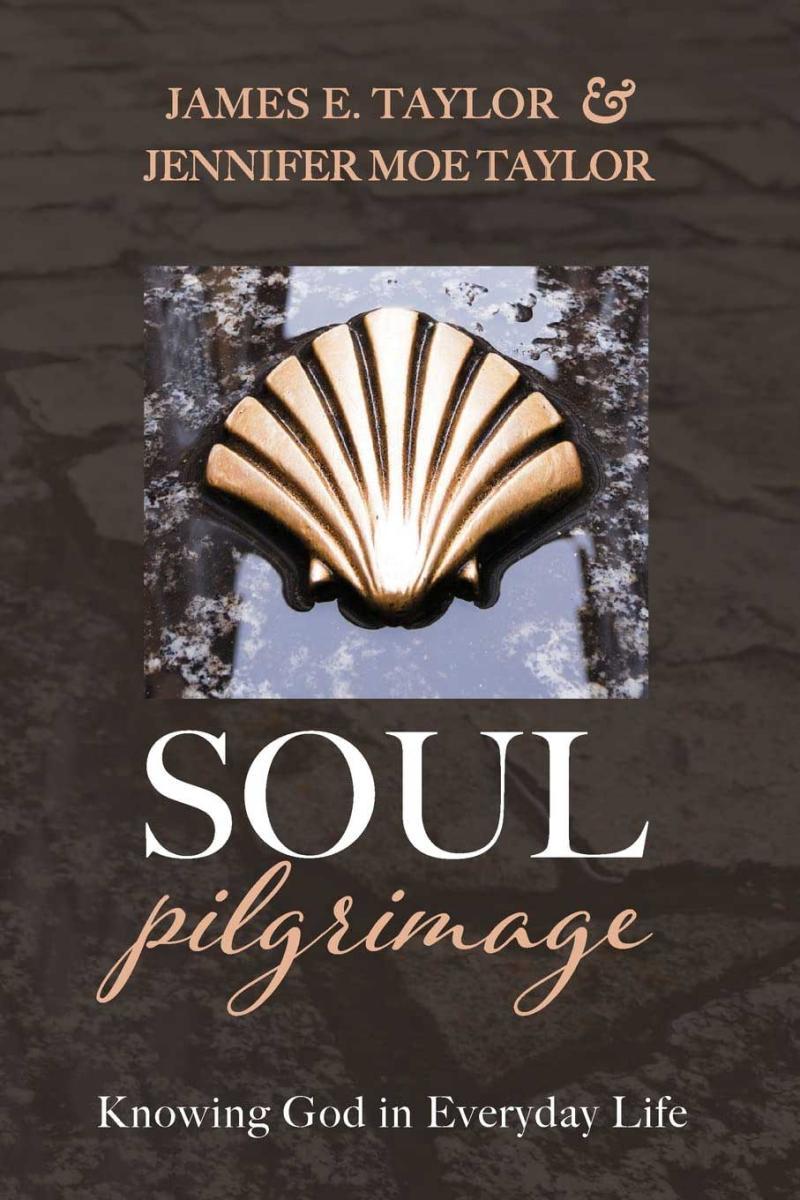 I invite you to go on a pilgrimage. A pilgrimage is a journey with a sacred goal. The sacred goal I have in mind for you is knowing God. Perhaps you're already on that pilgrimage. Perhaps you already know God. If so, I invite you to know God better.
A literal religious pilgrimage involves going to a place. In the Christian tradition, pilgrims have journeyed to such places as Jerusalem, Rome, and Santiago de Compostela. Going to these places requires moving your body to them.
But the pilgrimage I'm inviting you to start—or continue—is a pilgrimage for your soul. Your purpose on this pilgrimage will be to get your soul closer to God.
A pilgrimage is something you do. On a literal pilgrimage, you have to keep your body moving in the same direction for a long time. Doing so requires using and caring for your body.
On a soul pilgrimage, you have to keep your soul directed toward God for a long time. Doing so requires the use and care of your soul by means of engaging in various spiritual practices. Will you accept my invitation? Will you join my wife Jennifer and me on this soul pilgrimage?
The Samaritan Woman's Story: Reconsidering John 4 After #ChurchToo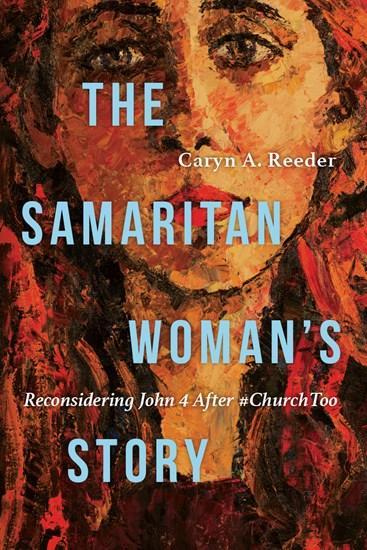 Most Christians have heard a familiar description of the Samaritan woman in John 4: she was a sinner, an adulteress, even a prostitute. Throughout church history, the woman at the well has been seen narrowly in terms of her gender and marital history. What are we missing in the story? And what difference does our interpretation of this passage make for women and men in the church? Caryn A. Reeder calls us to see the Samaritan woman in a different light. Beginning with the reception history of John 4, she pulls back layers of interpretation entangled with readers' assumptions on women and sexuality. She then explores the story's original context, describing life for women and expectations regarding marriage and divorce in the first century. With this clarified lens, Reeder's exegesis of the passage yields refreshing insights on what the Gospel says—and does not say—about the woman at the well.
Joyful Resilience as Educational Practice: Turning Challenges Into Opportunities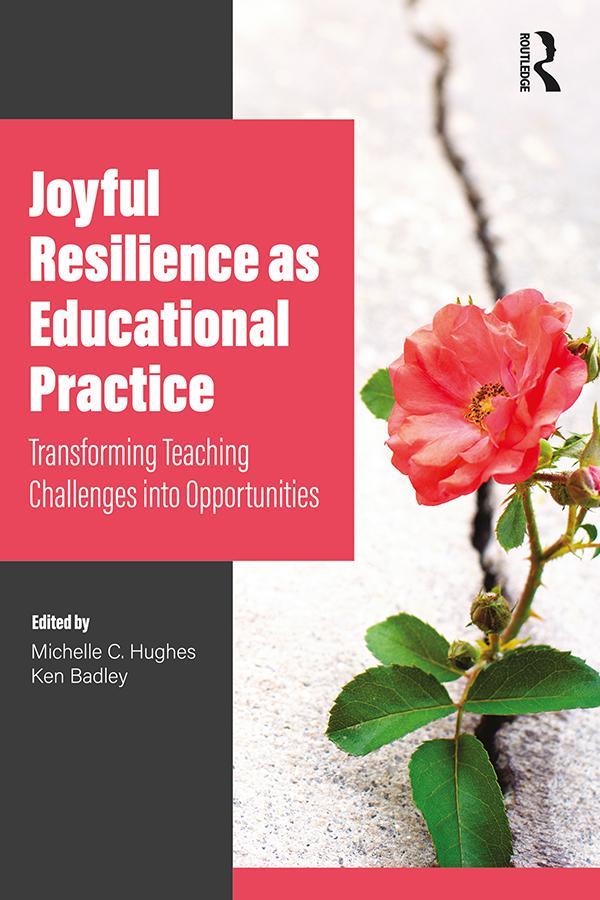 Teaching is hard work. Teaching is rewarding work. An abundance of research on teachers' mental health, teacher burnout, and attrition in the profession has proven the truth of the first claim. And, without reading a word of academic research, teachers know the truth of the second: there are numerous challenges and complexities involved in this noble profession. Teachers also know the truth of our second claim—that teaching is immensely rewarding work. While teaching is one of the most demanding professions on earth, it is also one of the most rewarding professions. Editors Michelle C. Hughes and Ken Badley hope readers and teaching colleagues alike will be reminded of the rewards and the unexpected paybacks found in teaching.
Restless Devices: Recovering Personhood, Presence and Place in the Digital Age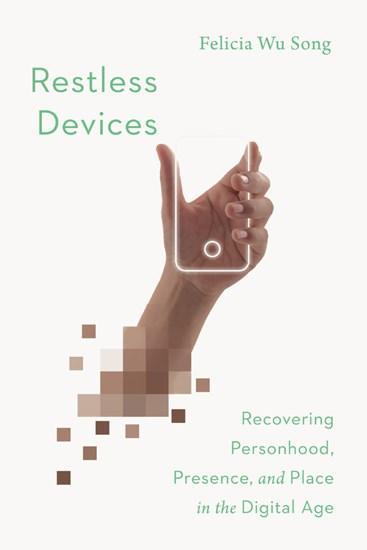 We're being formed by our devices. Today's digital technologies are designed to captivate our attention and encroach on our boundaries, shaping how we relate to time and space, to ourselves and others, even to God. Our natural longing for relationship makes us vulnerable to the "industrializing" effects of social media. While we enjoy the benefits of digital tech, many of us feel troubled with its power and exhausted by its demands for permanent connectivity. Yet even as we grow disenchanted, attempting to resist the digital "powers that be" might seem like a losing battle.
Sociologist Felicia Wu Song has spent years considering the personal and collective dynamics of living in digital ecosystems. In this book she combines psychological, neurological, and sociological insights with theological reflection to explore two major questions: What kind of people are we becoming with personal technologies in hand? And who do we really want to be?
'Uthman ibn 'Affan: Legend or Liability?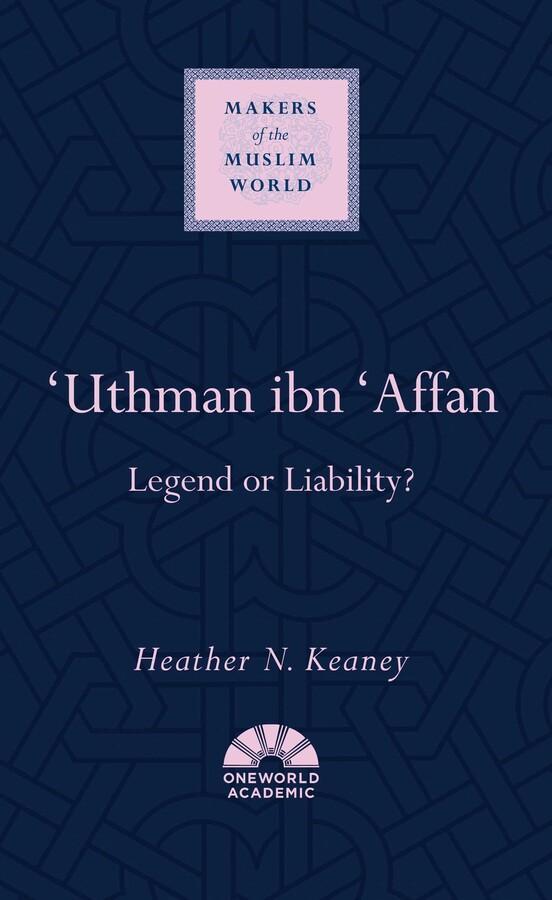 Heather Keaney examines the life and legacy of the controversial caliph 'Uthman ibn 'Affan (d. 656). He was an early convert to Islam and the third successor to the Prophet Muhammad. As caliph he established the first Islamic navy, consolidated the text of the Qur'an, and expanded the Arab empire. His opponents, however, accused him of being corrupt and questioned his legitimacy.

After twelve years 'Uthman's troubled caliphate ended in revolt. His death at the hands of rebels led to civil war and contributed to the eventual split between Sunni and Shi'i Islam.
Somewhere to Follow: Poems by Paul J. Willis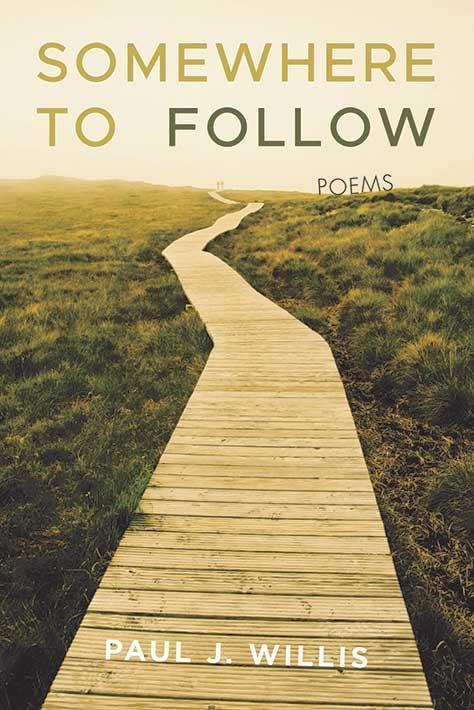 From California coastal redwoods to giant sequoias in the Sierra, from practical jokes of adolescence to unexpected epiphanies marking an academic career, the many poems in Somewhere to Follow range through the life of a poet on the lookout for what comes next.

In this his seventh volume of poetry, Paul Willis ascends the switchbacks of ordinary experience to cross paths with song-leading rangers, exhausted mothers, dirt-loving children, terrified immigrants, Arctic climbers, face-masked students, beatified counselors, rejected suitors, honest morticians, talking ferns, mourning crows, stinking fungi, vengeful rivers, raging fires, faithful brothers, the world's largest pinecones, and an innocent pair of twin grandsons.

Also present in these pages are the Virgin Mary, Sir Philip Sidney, George Vancouver, David Douglas, John Muir, Ernest Hemingway, and the inimitable Ruth Kerr of the Kerr Canning Jar Company.

Throughout this collection, one hears Willis's unique tone: quietly observant, worldly wise and yet still full of wonder, alert to the surprises and vistas that can only be found by striking out on your own. Take the path that each poem offers and find for yourself Somewhere to Follow.
A Week in the Life of a Greco-Roman Woman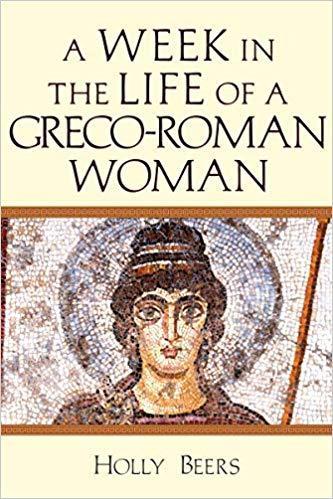 In first-century Ephesus, life is not easy for women.
A young wife meets her daily struggles with equanimity and courage. She holds poverty and hunger at bay, fights to keep her child healthy and strong, and navigates the unpredictability of her husband's temperament. But into the midst of her daily fears and worries, a new hope appears: a teaching that challenges her society's most basic assumption. What is this new teaching? And what will it demand of her?
In this gripping novel, Holly Beers introduces us to the first-century setting where the apostle Paul first proclaimed the gospel. Illuminated by historical images and explanatory sidebars, this lively story not only shows us the rich tapestry of life in a thriving Greco-Roman city, it also foregrounds the interior life of one courageous woman—and the radical new freedom the gospel promised her.