Mayterm 2023 South Africa Mayterm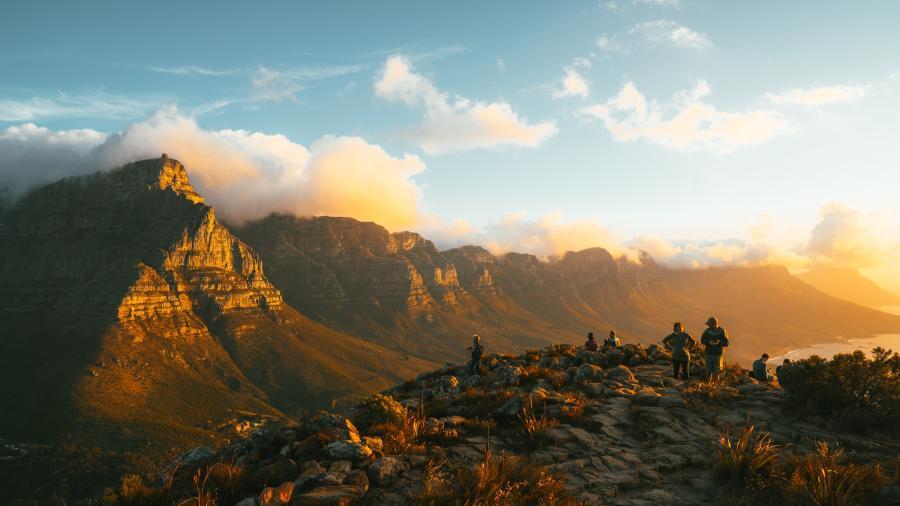 Is your major (or minor) Mathematics, Computer Science, or Data Analytics? Travel to South Africa to learn Numerical Analysis from a world-renowned researcher in the field, to study the history of racial and social inequality in South Africa and to experience first-hand what reconciliation and building a new democracy look like in real life.
After spending one week on campus at Westmont, you'll travel to Stellenbosch, a university town close to Cape Town, where you'll be based for four weeks.
You'll attend classes and computer lab sessions in Numerical Analysis taught by Dr. van der Walt and Dr Weideman from Stellenbosch University – this course is a must to prepare you to use mathematics to solve real-world problems through computer methods.
You'll also learn about South African history with regard to racial inequality from guest lecturers from Stellenbosch University and University of the Western Cape and visit historic sites connected to these issues, like Robben Island, where Nelson Mandela spent 18 of his 27 years in prison, and District Six, a neighborhood designated for non-whites during Apartheid. There will be ample time for connecting with South Africans from all walks of life to learn what reconciliation looks like today, and you'll also get to join students from Stellenbosch University and members of a local church in their outreach projects to a local neighborhood, Idasvallei.
Throw in some hiking to experience the breathtaking scenery in the Cape Town area, and you have 4 weeks in South Africa that will challenge you mentally, emotionally and physically as you learn more about yourself and your Christian calling.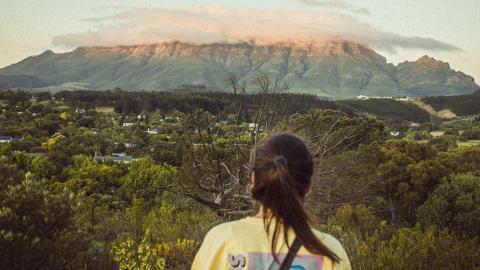 Stellenbosch
While in South Africa, we will be based in Stellenbosch, a university town close to Cape Town.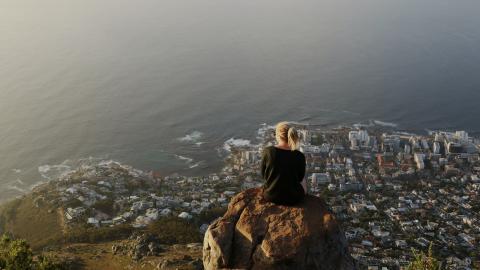 Cape Town
Visit historic sites in and around Cape Town.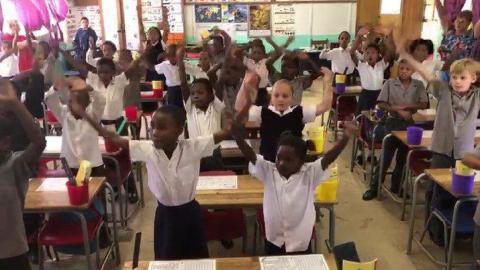 Idasvallei
Join Stellenbosch University students and members from a local church in their outreach projects in Idasvallei.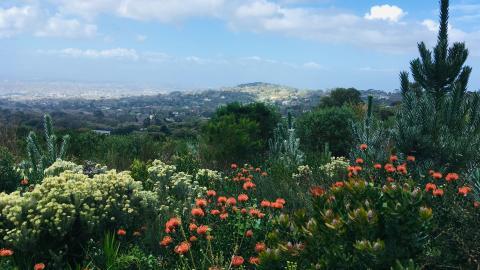 National Park & Botanic Garden
Experience Cape Town's breathtaking scenery while hiking Lion's Head and trails in Table Mountain National Park and Kirstenbosch National Botanic Garden.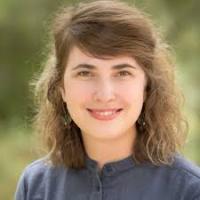 Professor Maria (Maryke) van der Walt
Dr. van der Walt earned her Master of Science and Bachelor of Science degrees at Stellenbosch University and her doctorate in applied mathematics at the University of Missouri-St. Louis. She was an assistant professor at Vanderbilt University before coming to Westmont in 2017. Her research interests focus primarily in computational harmonic analysis, approximation theory, and spline theory. In her post-doctorate work, she has been engaged with professors from Vanderbilt, Cal Tech and the University of Bologna in research endeavors. Her recent publications include "A Deep Learning Approach to Diabetic Blood Glucose Prediction" and "Real-time, local spline interpolation schemes on bounded intervals."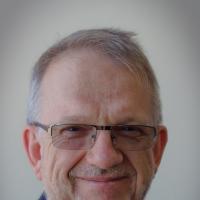 Professor JAC (André) Weideman
Dr. JAC (André) Weideman is Professor of Applied Mathematics at Stellenbosch University in South Africa. He was born in Bloemfontein, South Africa, and educated at the University of the Orange Free State (UOFS) in the same city. In the period 1980-1999 he occupied academic positions at the UOFS, at MIT (visiting), and at Oregon State University in the USA. At OSU he was promoted to Associate Professor in 1995 before returning to South Africa in 1999 to take up his current position. Among
Weideman's most cited research is an early paper on the numerical solution of the nonlinear Schrödinger equation, and mid-career papers on software for spectral methods for differential equations as well as an algorithm for the computation of the complex error function. His recent interests include the numerical inversion of the Laplace transform, contour integral methods for PDEs, and the computation of the Painlevé transcendents in the complex plane. Weideman is associate editor of Numerical Algorithms and Electronic Transactions of Numerical Analysis, and was elected a SIAM Fellow in 2017.
Program Cost & Dates
$8300 which includes tuition, room, board, in-country travel, and on campus room and board for the week of May 8-13.  Students are responsible for airfare from LAX to South Africa and the return flight to the U.S.. The program runs May 8 - June 9.
Eligibility
GPA (minimum 2.3 gpa for eligibility)
Application and essays
Personal and faculty recommendations
Criteria
In addition to the general qualifications above, the following are requirements that must be met, with or without reasonable accommodation, in order to complete all essential elements of the program. All participants must be able to:
Anticipate possible exposure to peanut or other food allergens.
Navigate multiple irregular surfaces and walk up to 10 miles a day, hike up to 10 miles with the group.
Navigate carrying personal items including suitcase and/or backpack without assistance.
Anticipate having sufficient emotional wellness to fully participate in the program safely and successfully despite the limited availability of frequent access to psychological services.
Anticipate at least double occupancy accommodations on some if not all locations.
Receive the final dose of the Covid-19 vaccine at least two weeks prior to the commencement of the program. 
If eligible, receive the most recent Covid-19 vaccine booster at least two weeks prior to departure if it has been at least two months since your last Covid-19 vaccine or booster. 
How to apply:
The application deadline has passed. For more info about the program, contact Dr. van der Walt, mvanderwalt@westmont.edu.