Join us for a Facebook Livestream concert with Steve Bell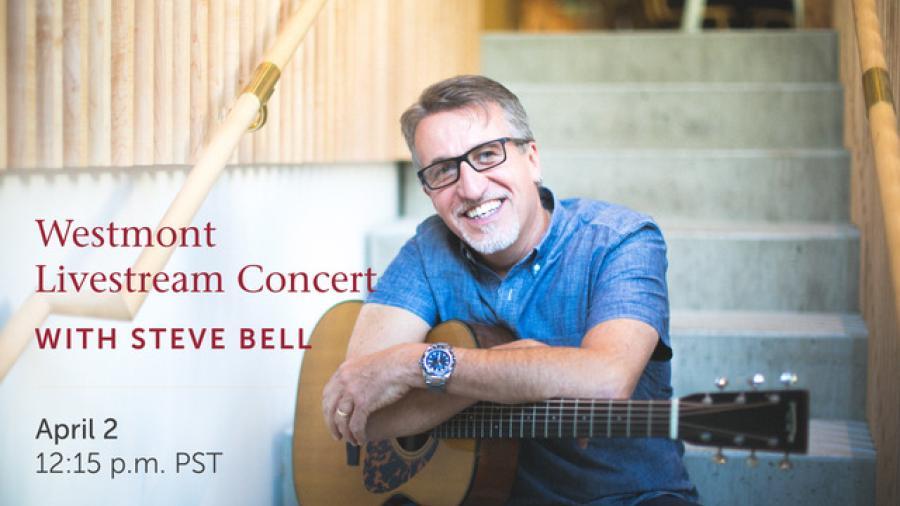 Join us for a Facebook Livestream concert April 2, 12:15 p.m. http://facebook.com/westmont/
Westmont College is delighted to join with Steve Bell, a Canadian Christian songwriter and storyteller, to offer a free virtual concert to the Westmont community.
Steve has produced 20 solo CDs and won numerous music-industry awards, including Gospel Music Association of Canada Covenant Awards: 2018 Album of the Year (Where the Good Way Lies); 2018 Lifetime Achievement Award; 2018 Collaboration of the Year (Where The Good Way Lies); and 2018 Inspirational Song of the Year (Wait Alone in Stillness). He has performed more than 2,000 concerts to more than a half million people in 15 countries. 
To encourage Christians in their faith, Steve has written and co-authored a number of books, including a seven-book series on the spirituality of the Christian calendar year called Pilgrim Year. Steve is a dear friend of Westmont who has blessed us in many settings with his deeply personal and uplifting performances.
You can read one of Steve's meditations and listen to a song here. 
 Please join us and be refreshed in these difficult days.