Westmont Magazine A Summer in Singapore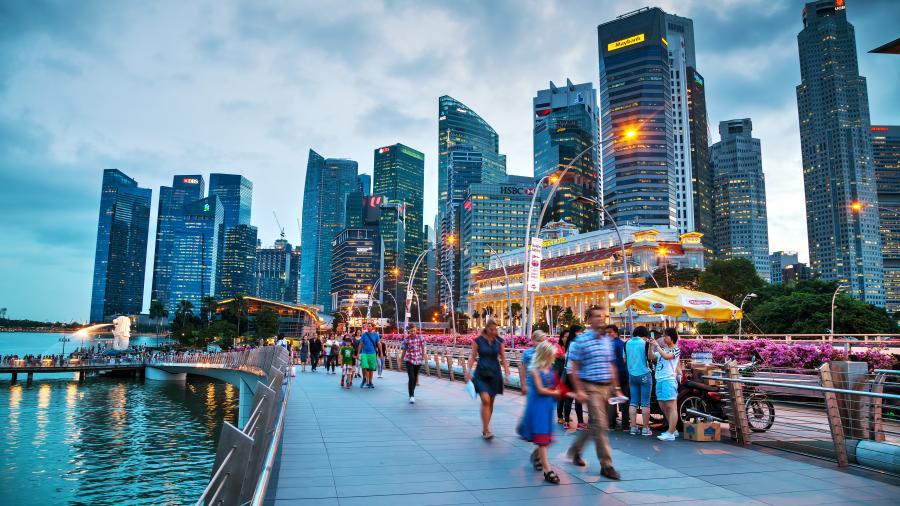 Seventeen Westmont students studied in Singapore for two months as part of Westmont's new Summer Session in Singapore. 
"What a remarkably fascinating time to study international trade and finance in Asia in the middle of a looming trade war," says Paul Bradford, director of career development and calling and adjunct professor of economics and business, who taught classes with President Gayle D. Beebe. 
In the third largest global financial center, the group explored international trade and finance and considered how to think theologically, holistically and biblically about corporate responsibility and ethical sourcing. They visited Phnom Penh, Ankor Watt, Hong Kong, Manila and Vietnam to tour cultural and religious sites and various industries. 
Before heading to Singapore, the class spent two weeks on campus meeting with the executive teams at Patagonia and Deckers Brands (both companies have production facilities in Vietnam) to learn how these companies implement their corporate responsibility programs. Students heard from a variety of guest speakers, including Tom Nguyen, Westmont trustee and managing director of China International Capital Corp., and former Congressman David Dreier, chairman of the Annenberg-Dreier Commission at Sunnylands. 
Students also participated in an internship with the Development Bank of Singapore, the de facto state bank. 
"In some respects, our students could not have gone to Asia at a better time to discuss the intersection of geopolitics, international trade and tariff policies," Bradford says. The new summer session reflects Westmont's rapidly growing global connections and partnerships.