Westmont Magazine Using Power to Help People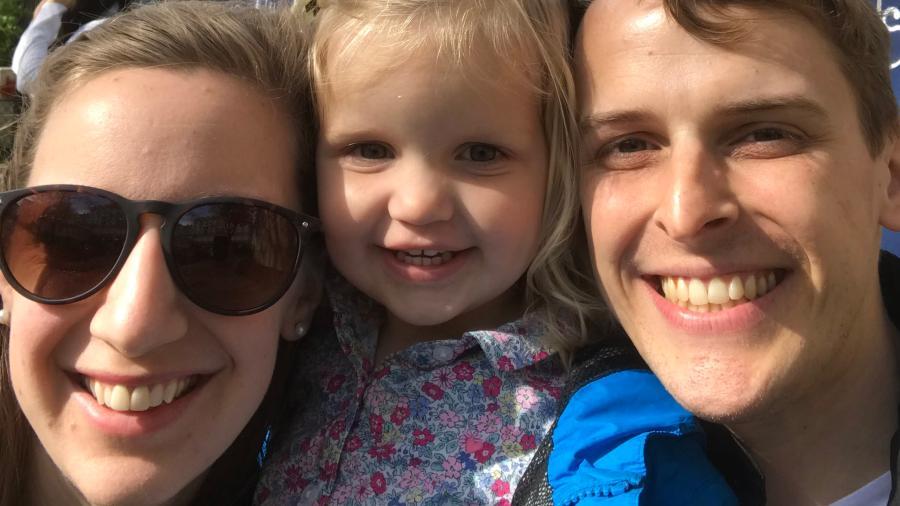 Shane Kelly '07 majored in religious studies and planned to be a theologian. "My classes deeply shaped my faith and my view of the world and taught me to approach life and faith with intellectual rigor," he says. "Then I decided I wanted to do something rigorous that affected people's lives and get closer to the pain of the world." Instead of pursuing theology, he earned a law degree at Georgetown University and prepared to help people. 
Sonja Egeland '08 majored in English and political science, minored in psychology, and often took more than a full load. "I loved the rigor of my classes," she says. "That's why I chose Westmont." She also served as a resident assistant and assistant resident director in Armington Hall. "It was a very full experience," she says. An internship with Opportunity International led to a full-time job after she graduated. The organization seeks to create jobs through microfinance. 
Shane and Sonja got married in 2008 in Chicago and have lived in Washington, D.C., for eight years despite their desire to move to another country and do direct service work. "All those doors have been closed," Sonja says. "God has kept us here intentionally. It's frustrating sometimes, but we're grateful for the influence we've had on people in need here and throughout the world." 
They bought a house near Capitol Hill in Carver Langston, a low-income neighborhood, where they live with their 2-year-old daughter. "D.C. is a world-class but highly unequal city," she says. "By choosing this neighborhood, we got a more nuanced picture of life here." 
Shane took a job with Wiley Rein, a large law firm, and specialized in white-collar criminal defense and government investigations. "Interpreting complex biblical texts and making sense of them prepared me well for legal work," he says. He did pro bono work for the Northern Virginia Human Trafficking Initiative, and his position with a powerful firm helped him coordinate services for trafficking victims. This fall, he became counsel for the U.S. Senate Select Committee on Ethics. 
Sonja left Opportunity International for a doctoral program at American University. "The job made me interested in better understanding microfinance poicy to learn what works and what doesn't work," she says. After a year of school, she started consulting for the World Bank and then for the Center for Financial Inclusion, a small think tank, on microfinance. As the director of research at the center, she traveled to 45 countries in seven years while she finished a degree in international relations. She wrote her dissertation on financial inclusion policy. In August, she began a two-year fellowship in digital finance funded by the Gates Foundation to advise the State Department on microfinance and financial inclusion. "This position brings together all my experience and passions," she says. 
Shane and Sonja both served on the board of People Reaching People, a ministry of the Anglican Diocese in Madagascar. They attend a small, diverse Foursquare Church in Virginia with other Westmont alums. "It feels like a family, which is wonderful in a city where you can get lost," she says. 
"We've been swept up by our careers," Sonja says. "We didn't seek them out. We wanted to help people, and this is where God has taken us. We've seen a lot get done through the systems of power: finding good lawyers for trafficking victims and creating policy for inclusionary financial systems. We've been able to help more people than we expected, and we're glad God had a plan to work through our jobs."