Alumnus Brings 'Moses' to Montecito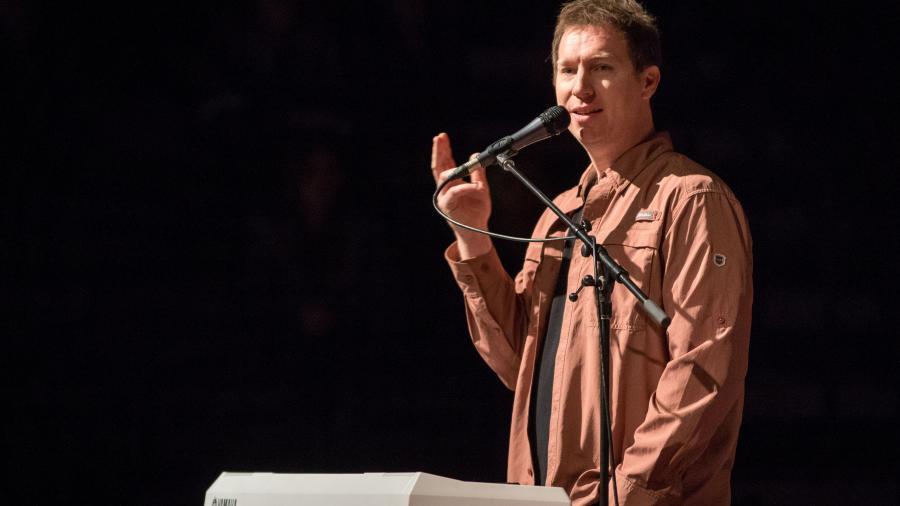 Dave LeMieux '93, new director of worship for Montecito Covenant Church, performs a two-part multimedia event, "Moses – Truth to Power," on Wednesday, Oct. 18, and Friday, Oct. 20, at 10:30 a.m. at Westmont chapel in Murchison Gym.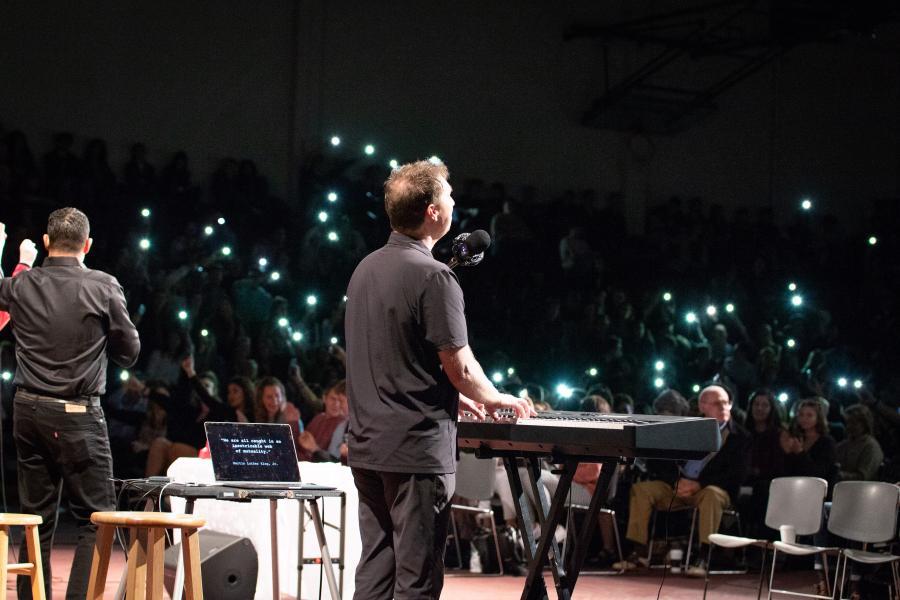 He will perform both parts as a special event on Thursday, Oct. 19, at 7 p.m. in Montecito Covenant Church. All performances are free and open to the public.
LeMieux is creator and producer for Blue Gospel Scripts, which offers an episodic multimedia journey through Scripture. "The live format has elements of reader's theater, old-time radio shows, Hollywood table reads and Broadway seated rehearsals," he says. "The goal is biblical literacy. We hope to be a bridge between the scholarly seminary world and the typical congregant or unchurched viewer."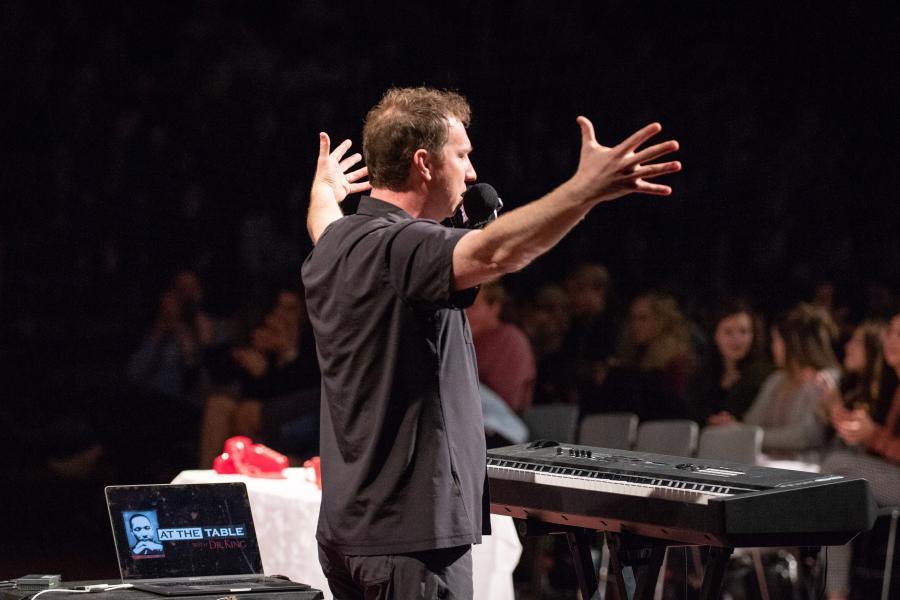 Enriched with original music, "Moses – Truth to Power" covers about 16 chapters of Exodus with the hope of awakening a deep desire in students, congregants and community members for more of God's word. "We seem content in many gatherings to hear bits of Scripture rather than chunks," he says. "We at Blue Gospel Scripts have decided we are chunky people."
LeMieux serves as executive director of More than Music, which takes musical groups into places closed to Christian witness. He has toured with a gospel jazz and blues ensemble in Siberia, presented a Christmas concert in Abu Dhabi, and performed songs echoing faith in Thailand, Ethiopia, India, Nepal and Uganda.